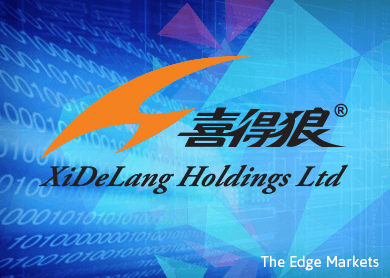 Xidelang Holdings Ltd (+ve)
Shares of Xidelang (Fundamental: 1.3/3, Valuation: 1.5/3) have been trending higher since June 1, following Bursa's approval of its proposed 1-for-3 bonus issue of warrants. The stock has since risen by 78.6% to close at 17.5 sen yesterday.
The 3-year warrants carry an exercise price of 11.5 sen with conversion ratio of 1:1. A total of 440.64 million warrants were listed on July 9.
The China-based sports apparels manufacturer has net cash of CNY526 million (about RM321.5 million) at end-March. Last year, it made CNY1.89 million in interest income or a yield of only 0.47%, on average cash level of CNY403.89 million. However, no dividend was paid since June 2013.
For 1Q2015, revenue fell 16% to CNY102.5 million while net profit slumped 71% y-o-y to CNY4.0 million – the fifth consecutive y-o-y fall in quarterly profit.
Just yesterday, Xidelang proposed to acquire the entire existing business and undertakings of JinJiang YangSen Garments Co.,Ltd, which is complementary to its own designing and marketing of apparels.