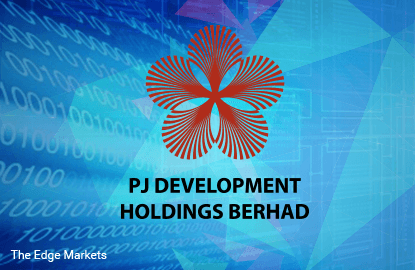 PJ Development Holdings Bhd (-ve)
PJ Development (PJD) (Fundamental: 1.9/3, Valuation: 3/3) continued to see higher trading activity since it was first picked by our momentum algorithm on Aug 7. The stock closed unchanged at RM1.55 yesterday, with over 5.7 million shares traded — 9.7 times its average daily trading volume.
To recap, shareholders of OSK Holdings (OKSH) had, on July 6, approved its acquisition of 31.6% equity interest in PJD for RM223.6 million or RM1.56 per share. The acquisition, satisfied via the issuance of 114.7 million new OSKH shares at RM1.95 each, was completed on August 4.
Consequently, OSKH undertook a conditional voluntary takeover offer to acquire all the remaining shares and outstanding warrants of PJD at RM1.56 per share (satisfied either by cash or share swap) and RM0.60 per warrant (satisfied by cash), respectively.
The takeover offer, which has become mandatory after OSKH's stake in PJD exceeded 33%, is conditional upon acceptances by more than 50% of the voting shares of PJD before the closing date on September 1. This excludes the voting shares of the persons acting-in-concert of the acquisition.
OSKH is also undertaking a conditional voluntary takeover to acquire the remaining shares and warrants of another related company OSK Property. Upon completion of the entire exercise, OSKH will emerge as a first tier property group in Malaysia with market capitalisation of over RM3 billion.
PJD is principally involved in property development and investment, construction, manufacturing and trading of cables and building materials as well as hotel management (mainly Swiss-Garden).
Although the takeover price for PJD is at a substantial discount of 41% to its book value, investors should also take note that the new OSKH shares will also be issued at a significant discount of 33% to its book value of RM2.92 at end-March.
This article first appeared in digitaledge Daily, on August 18, 2015.