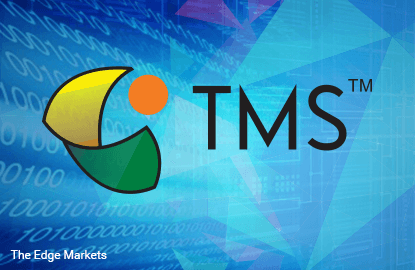 The Media Shoppe Bhd (+ve)
The Media Shoppe (TMS) (Fundamental:1.85/3, Valuation: 0.9/3) triggered our momentum alert yesterday on a sharp spike in trading volume, which prompted an unusual market activity (UMA) query from Bursa Malaysia. The company saw 81.5 million shares changing hands, compared to its average 200-day volume of 10.5 million shares. The stock closed 7.4% higher at 14.5 sen.
Last Wednesday, TMS completed its share capital reduction and share consolidation exercise, which went "ex" on August 7. Effectively, a shareholder holding two shares of 10 sen par value each would have seen the par value of his shares halved from 10 sen to 5 sen, and subsequently consolidated back into one share of 10 sen.
Notably, there are no adjustments on the exercise price and/or number of outstanding employee share option scheme (ESOS) options and warrants. TMS has 220.1 million outstanding warrants and some 30.0 million unexercised ESOS options. With an exercise price of 10 sen per warrant/option, both warrants and ESOS options are in the money.
On August 10, its co-founder Christopher Chan Hooi Guan disposed 66 million shares or a 7.58% stake in the company through the disposal of his shareholdings in Master Knowledge Sdn Bhd. He later resigned as its chief executive officer to devote more time on the operations at the subsidiary level.
ACE market-listed TMS provides integrated web-based IT applications and solutions; it also trades IT and ICT products. The former segment has been loss-making while the latter accounted for 95% of its revenue in 2014.
TMS has been loss-making since 2007, though losses narrowed to RM1.7 million in 2014 from RM5.4 million in 2013. For 1Q2015, revenue was marginally lower at RM60.4 million, while net loss widened to RM1.3 million from RM78,000 in 1Q2014.
The company has seen a reshuffling of its board and a series of corporate exercises since April.
This article first appeared in digitaledge Daily, on August 20, 2015.