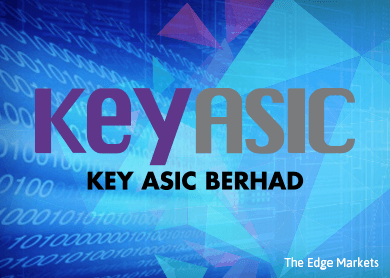 KEY Asic Bhd (-ve)
SHARES of KEY Asic (Fundamental: 1.55/3, Valuation: 0/3) continued to fall yesterday, closing 2.3% lower to 21 sen after reaching its all-time high of 23.5 sen last Thursday. The stock, first picked by our momentum algorithm on September 8, has nearly tripled since the beginning of September.
The company had, last Tuesday, replied to Bursa's unusual market activity query, citing that it was unaware of any corporate development that could have led to its share price hike — save for positive news coverage on its new products recently.
Key Asic, an MSC-status company, provides turnkey application - specific integrated circuit (ASIC) design services, data management, telecommunications, and other engineering services. It was granted an extension of its pioneer status, and will be tax exempt until 13th April 2016. There was no significant development recently, save for its 2Q15 earnings announcement on August 20. 
To recap, the company has been making losses from 2010-2014. For 1H2015, net losses narrowed to RM8.1 million, from RM9.4 million in 1H2014, mainly due to a 30.8% increase in revenue to RM9.2 million from both its recurring and non-recurring services. 
It is planning to turn things around by launching two new products, K-Drive and K-Card by end-September 2015. K-Drive is essentially a portable Wi-Fi personal backup device while K-Card is an in-house brand that turns non Wi-Fi devices into Wi-Fi enabled devices. 
Key Asic will fund the research and development of both new products through private placement of up to 81.2 million new shares, at 5 sen each. It plans to raise a maximum of RM6.1 million from the entire exercise, 88.4% of which will be used for research and development of its new products, 6.7% for working capital and the rest for related private placement expenses.
Historically, Key Asic has not declared any dividends. The stock is trading at 6.95 times book. 
This article first appeared in digitaledge Daily, on September 15, 2015.