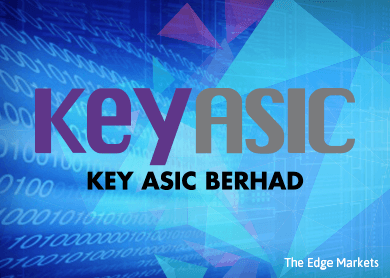 Key Asic Bhd (-ve)
KEY Asic (Fundamental: 1.55/3, Valuation: 0/3) was picked by our momentum algorithm for the second time this week, following another surge in both volume and price. Its share price has nearly tripled since last Friday, to close at 23.5 sen yesterday. During the same period, volume traded averaged 6.2 million shares, over 35 times its past-200 daily volume.
In response to an unusual market activity (UMA) query by Bursa Malaysia on Tuesday, Key Asic replied that it was unaware of any corporate development that could have led to the share price hike — save for positive news coverage on its new products lately.
The semiconductor design company has been in the red for the past four years, but is planning to turn things around by launching two new products, K-Drive and K-Card by end-September 2015. K-Drive is essentially a portable Wi-Fi personal backup device while K-Card is an in-house brand that turns non Wi-Fi devices into Wi-Fi enabled devices. 
This article first appeared in digitaledge Daily, on September 11, 2015.