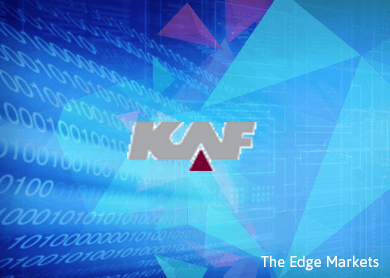 KAF-Seagroatt & Campbell Bhd (-ve) 
KAF (Fundamental: 1.45/3, Valuation: 2/3) was first recommended as InsiderAsia's Stock of the Day on February 4 at RM1.55. The stock jumped 12.4% to close at a three-year high of RM2.08 yesterday, on heavy volume.
Trading in the shares of KAF will be suspended effective from 9 a.m. today, pending material announcement.
KAF is primarily a standalone stockbroking company. At RM2.08, the stock trades slightly above its book value of RM2.04, though it should be noted that its assets are deeply undervalued.
The company's crown jewel is a prime 0.79-acre land at Changkat Kia Peng, near Kuala Lumpur's Bukit Bintang area. The land was carried at RM5.7 million but was valued at RM82.0 million in an internal asset transfer exercise in 2013. This translates into a revaluation gain of RM76.3 million or 64 sen per share.
For 9MFYMay2015, net profit fell 63.2% y-o-y to RM5.0 million, while sales dropped 19.3% to RM30.7 million.