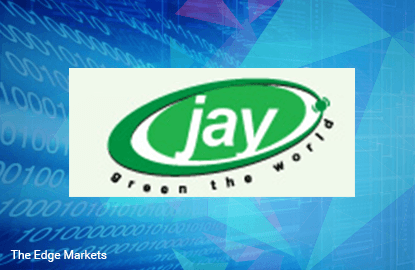 Jaycorp Berhad (-ve)
Jaycorp (Fundamental: 1.4/3, Valuation: 2.0/3) was picked by our momentum algorithm for the fourth time since last Wednesday, as ringgit continued to fall against the USD. The stock has increased by a cumulative 28.0% to close at a three-year high of 1.03 sen yesterday.
Year-to-date, the ringgit has depreciated by 8.4% to 3.82 against the greenback. This is set to boost the earnings of export oriented furniture makers, mainly due to higher foreign exchange gains.
Jaycorp manufactures rubberwood furniture, processes rubberwood and converts corrugated boards into carton boxes. Export, mainly to North America and Asia, accounted for 55% of its sales in FYJuly2014.
For 3QFY2015, revenue increased 8.9% y-o-y to RM59.6 million while net profit surged 83.8% to RM4.0 million, thanks to better performance from furniture and kiln-drying segments.
The stock trades at a trailing 12-month P/E of of 17.4 times and 1.07 times book. The company has consistently paid dividends of 3.5 sen from FY2012-FY2014, giving a net yield of 3.4%.