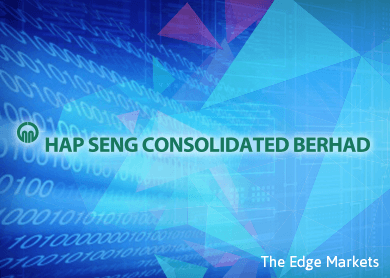 Hap Seng Consolidated Bhd (-ve)
Hap Seng Consolidated (Fundamental: 1.3/3, Valuation: 2.1/3), a well-diversified conglomerate, was first picked by our momentum algorithm yesterday, closing down 5.1% to RM5.20. The stock, however, has trended higher for the better part of the last 3 years, rising at a CAGR of 52.6%.
The company's businesses include plantation, property, credit financing, automotive, fertilizer trading, and quarry and building materials. Despite relatively flat revenue, net profit grew by a 3-year CAGR of 26.1% to RM753.5 million in 2014. 
For 1Q2015, though revenue rose 25.9% y-o-y to RM1.1 billion, net profit declined 11.6% to RM110.9 million, due mainly to lower profit from plantation and property segments. With a net debt of RM2.8 billion, its gearing stood at 68.4% at end-March.
On June 16, Hap Seng Consolidated completed its disposal of Hap Seng Capital Pte Ltd, a financial services provider, for RM640.8 million — of which RM395 million was subsequently used to acquire Menara Hap Seng KK, currently being constructed, in Kota Kinabalu, Sabah.
This article first appeared in The Edge Financial Daily, on April 27, 2015.