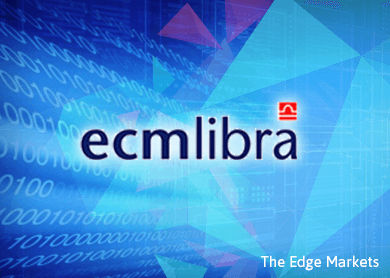 ECM Libra Financial Group Bhd (-ve)
ECM (Fundamental: 1.35/3, Valuation: 1.65/3) has risen by 35.2% to RM1.42 since it proposed to distribute up to RM320.10 million or RM1.20 per share to its shareholders, by way of cash distribution or a combination of cash and distribution-in-specie of shares and/or warrants of Eastern & Oriental Bhd (E&O).
The cash component of the proposed distribution will be funded by cash reserves, retirement of loan assets, and redemption of investments in unit trusts and shares. The remaining balance will be in the form of the E&O securities or in cash, provided that the E&O securities are fully realised in the interim period. 
As at end-May 2015, ECM held 64.08 million shares and 40.0 million warrants in E&O with total market value of RM129.19 million.
Notably, E&O shares have declined 14.7% year-to-date.
The stock trades at a trailing 12-month P/E of 12.9 times and 0.81 times book.
This article first appeared in The Edge Financial Daily, on June 4, 2015.