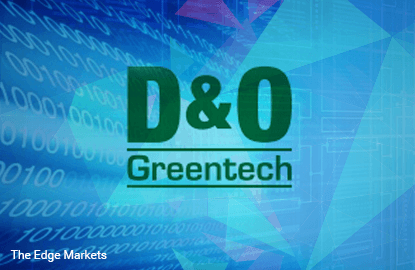 This article first appeared in The Edge Financial Daily, on September 29, 2015.
D&O GREEN TECHNOLOGIES BHD (-ve)
SEMICONDUCTOR components manufacturer D&O (Fundamental: 0.75/3, Valuation: 0.60/3) triggered our momentum alert for the second consecutive trading day yesterday, rising 21.3% since last Friday to close at 37 sen.
For 1H2015 ended June, profits surged to RM4.5 million compared to a loss of RM0.1 million from a year earlier. This was despite a 9% drop in revenues to RM204 million. The improved performance was attributed to the stronger US dollar and shift towards higher margin products. 
Although the company appears to be turning around, investors should note that its 68.7%-owned subsidiary, Dominant Opto Technologies Sdn Bhd, lost a court case on Aug 28, 2015. As a result it has to pay RM21.7 million to the plaintiff, Geepar Enterprise Sdn Bhd. 
D&O estimates that this ruling, which it intends to appeal, will cause its FY2015 earnings and net asset per share to drop by 0.85 sen. This is nearly double the company's current half-year earnings.