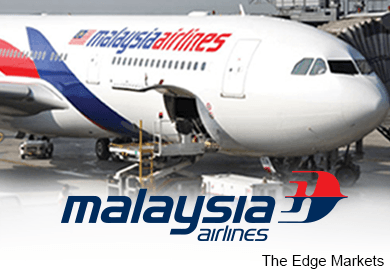 KUALA LUMPUR (Mar 26): Two MPs have called for strict adherence to Malaysia Airlines' (MAS) revival plan, saying it would ensure the national icon returns to its former glory, Bernama reported yesterday.
Sekijang MP Anuar Manap told the national news agency, "Any obstacle will not only delay the plan but also result in MAS's closure and 20,000 employees losing their jobs."
"Khazanah has devised quite a good strategy starting with the funding to take over MAS, then appointing a new chief executive officer (CEO) who we know has extensive experience in the aviation industry. Such matters should not be made an excuse to block efforts to restructure MAS."
In a recent report, Khazanah Nasional Bhd, the government investment arm and MAS's largest shareholder, said the 12-point recovery plan that had been implemented for six months had shown good progress and was well on track.
Following MAS' restructuring, Khazanah has set up a corporate development centre to support the placement of some 6,000 MAS employees who will be laid off.
However, several MAS worker unions have protested against the retrenchment of the 6,000 MAS staff, warning they would picket. The unions have also obtained support from other worker unions, including foreign ones.
"Before, no one came forward to help MAS face financial problems and bankruptcy. At the time, Khazanah agreed to disburse RM6 billion for a 12-point plan to return MAS to profitability.
"The fund disbursed by Khazanah is to bring MAS out of the mess. And in carrying out this restructuring, although only 14,000 staff will be absorbed by MAS NewCo (the new company), we should remember that the fate of the 6,000 staff not with the new company would still be secure.
"Any picket or attempt to halt the smooth implementation of the MAS restructuring plan would benefit no one and in fact could result in the plan's failure," Anuar told Bernama.
He said MAS would not be able to become a strong airline in the future if it was saddled with human resource problems.
The 6,000 staff to be retrenched will have access to training and placement services provided by the corporate development centre by the time termination letters are issued on June 1, Bernama reported.
"So they are not really just retrenched, but they are given not just one, but two or three options, and it does not mean they will no longer be working with MAS after this or it will be the end of their career."
Datuk Ahmad Fauzi Zahari, the Setiawangsa MP, told Bernama that the RM6 billion came from the taxpayers and that this would be the last time the government could afford to rescue MAS.
"The management and staff of MAS should take this final opportunity to save MAS and return it to its former glory," he was quoted as saying, adding the management should provide detailed information to the 6,000 staff to be retrenched to avoid confusion and anxiety.
"They should be patient and wait for official notification from the management," he told Bernama, while urging the 14,000 staff remaining in MAS NewCo to fully cooperate with their new CEO Christoph Mueller to ensure the recovery plan's success.