This article first appeared in Forum, The Edge Malaysia Weekly, on October 26, 2020 - November 01, 2020.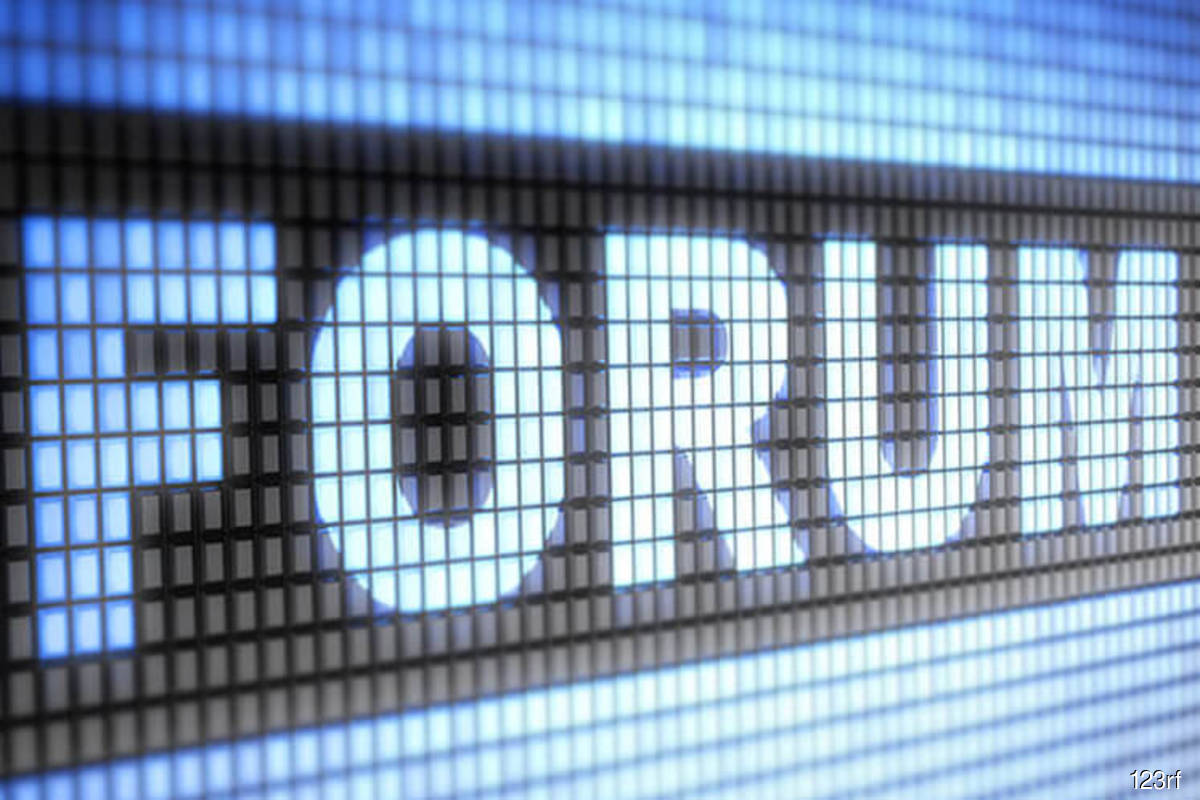 Until late September, Malaysia's Covid-19 situation had been under control. However, our successful fight against two waves of cases came at a high cost: battle-fatigued frontliners and a nationwide Movement Control Order (MCO) lasting seven weeks.
This current third wave is Malaysia's gravest Covid-19 challenge yet. We are setting records for triple-digit cases daily in the country, the highest number of active cases and increasing numbers of deaths, set against the backdrop of political instability. The economic, social and psychological impact can be quantified only months from now but is certain to be high.
The Conditional MCO (CMCO) was reimposed in Sabah from Oct 13 and in the Klang Valley (Selangor, Kuala Lumpur and Putrajaya) from Oct 14. We have seen daily announcements of new or amended standard operating procedures (SOPs) since then, which make compliance confusing and difficult. Often, SOPs are suddenly announced without any apparent rhyme or reason, such as the Oct 20 directive for nearly one million employees, including managers and supervisors, to work from home in states under CMCO. Multiple rounds of economic stimulus packages seem to have stopped, at a time when the rakyat are increasingly suffering.
With so many fires to put out, it can be difficult to prioritise. However, the situation in Sabah demands our highest attention. Sabah is at risk of becoming Malaysia's Wuhan. Why is Sabah our priority now, what were Sabah's ­pre-Covid-19 challenges, and what can we do now?
There are three reasons Sabah could be Malaysia's Wuhan or Milan, the Chinese province and Italian city that bore the brunt of the global first wave of Covid-19 in January-April 2020. The first reason is Sabah's case volume. The statistics are staggering. The state has only 12% of Malaysia's population but disproportionately more cases. As at Oct 19, Sabah had 38% of Malaysia's total cases, 34% of all deaths and 72% of all active cases. These numbers will almost certainly increase in the coming weeks.
The second reason is time. Not only are these numbers the highest in Malaysia (both in absolute and per capita terms), they are compressed in a much shorter time period, measured in weeks. Not only do other Malaysian states have fewer cases, but their cases were also spread out relatively evenly since March 2020 and measured in months. In Sabah, a tsunami surge in cases took place after the state elections of Sept 26, with the vast majority of new cases there taking place in the last four weeks only.
The third reason is severity. On average, 10% to 15% of Covid-19 patients in Malaysia have severe symptoms, defined as being in Stage 3 to 5, according to the Ministry of Health's case definitions. In Sabah, that number is approaching 40%. We will need research to understand the true reasons for that, but we can make two educated guesses. One, Covid-19 cases are happening in a state with the highest poverty rate and one of the highest rates of malnutrition, leading to a less resilient population and weaker individual health. Two, physical access to healthcare is low, with Sabah having some of Malaysia's worst indicators of beds/population, doctors/population and equipment/population.
These three reasons combine for a perfect storm in Sabah. In comparison, Peninsular Malaysia states are much better off in terms of resources and health and have more resilient economies and populations. In a state as under-resourced and underinvested as Sabah, this perfect storm will wreak more havoc.
Sabah challenges pre-date Covid-19 
Other authors will opine on the historical and political context of Sabah's development, and explore issues such as the Malaysia Agreement 1963 (MA63), federal-state relations and resource allocations, corruption and immigration. These are important issues, as they directly impact the health of Sabahans. However, this column will restrict the analyses to the medical determinants of the health of Sabah residents.
The medical determinants of health focus on the science, clinical trials, best vaccines and treatments, and individual genetics in influencing health outcomes. Stretching the definition of "medical determinants" could also include the physical availability of hospital beds, doctors and ambulances, for example, all of which are necessary to deliver healthcare itself. Using this definition, the realities are stark in Sabah. The state has one of Malaysia's lowest number of hospital beds and healthcare facilities, staffed by too few healthcare professionals and receiving too little funds, physical resources and political attention. Covid-19 is superimposed on the existing fragile infrastructure, and the healthcare system is unable to cope.
However, healthcare is more than just the best medicines prescribed by highly trained doctors in the most modern hospitals. Health is also dependent on the non-medical determinants, such as the social, political, economic and legal aspects. The social determinants of health are the conditions that determine where someone is born, lives, works, socialises and ages. As a specific example, it is very possible to treat someone for Covid-19 today and discharge them tomorrow into a congested dormitory shared with 10 other high-risk individuals.
The poor social determinants of health in Sabah are compounding the Covid-19 situation, partially explaining the higher rates of severe cases. Patients could be presenting late to the hospital owing to fear or lack of awareness, not only because of poor physical access. Worse, patients could avoid seeking healthcare because they are dependent on day wages; the choice is literally between their dying of Covid-19 or their family dying of hunger. These are brutal daily dilemmas that should not exist in modern Malaysia.
Other issues in Sabah are clearer. Poor roads make transport of delicate antigen samples difficult. The low internet penetration rate forces public education campaigns to rely on radios in mountainous Sabah, which is then complicated by unreliable electricity. Some residents, especially in remote areas or stateless, may even be suspicious of government services or may have experienced harassment or discrimination that reduces trust. One-third of Sabah residents are non-citizens with no clear rights and duties, and they may not access healthcare for fear of arrest.
These examples are a small snapshot of the non-medical determinants of health in Sabah, even before Covid-19. Lest we forget, in December 2019, Sabah recorded Malaysia's first polio case since 1992. These non-medical factors are mostly outside the control of any health ministry. Decades of neglect, underinvestment and patchy development in both health and non-health infrastructure in Sabah have compromised the health system's ability to respond effectively to the third wave.
All hands on deck
There is no magic overnight solution to the Sabah situation. Therefore, we must apply a basket of solutions for the short term, and another basket for the long term. The solutions are not difficult to imagine, and the missing ingredient is often political will and humility.
This column has previously described the three organising principles for Malaysia to manage Covid-19 for the next two to four years: humility, decisive decision-making and avoiding a second nationwide MCO at all costs. This column has also provided a basket of solutions, such as expanded testing (especially the use of rapid antigen tests), more use of Targeted Enhanced MCOs instead of CMCOs, stronger inter-agency and federal-state coordination, decentralised decision-making and precautionary quarantines.
These solutions apply equally to Sabah, with one additional organising principle: the whole of Malaysia must mobilise and send overwhelming amounts of support to the state. Human capital, equipment (from test kits to ventilators to hospital beds), financial support and welfare assistance must be orders of magnitude higher than what is currently sent. We must consider that Sabah is a full-fledged disaster scene, instead of treating it as a routine part of the Covid-19 battle. This overwhelming support will prevent the situation in the state from spinning out of control in a disastrous chain reaction.
The "surge provision of healthcare" model for Sabah can be our SOP if another state in Malaysia were to suffer the same fate. The battle against Covid-19 will be long and an exploding chain reaction such as that in Sabah can easily happen in another state. We must have an SOP if a second Sabah happens.
There are other emerging issues in Sabah, which are not getting enough attention. Ministry of Health personnel are physically fatigued and mentally exhausted and need psychosocial support. They also need regular payments of all their allowances and more permanent posts, as advocated by various professional societies. Traditional media must maintain the focus on Sabah; other issues (even temporary water cuts in prosperous Selangor) should arguably take a backseat to the disaster currently unfolding in a long-neglected part of Malaysia. We must do more for the socio-economic welfare of Sabahans, perhaps with a targeted stimulus package only for Sabah.
All this may lead to a massive short-term infrastructure building exercise in Sabah. This is welcome. The materials, equipment and physical infrastructure left behind after this devastating Covid-19 wave will let Sabah partially catch up to the infrastructure and resources of Peninsular Malaysia states. This is only fair to Sabahans to help them build back better, and to ensure their rights to health as envisioned during the 1963 formation of Malaysia and as equal citizens of our country.
Political leaders can always do more, and so can the government as a whole. As ordinary Malaysians, private sector businesses and civil societies, there remains a lot that we can do for Sabah. This is the most severe Covid-19 test for Malaysia so far, and we must pass it together.
---
Dr Khor Swee Kheng is a physician specialising in health systems, health policies and global health