This article first appeared in Forum, The Edge Malaysia Weekly, on February 1, 2021 - February 07, 2021.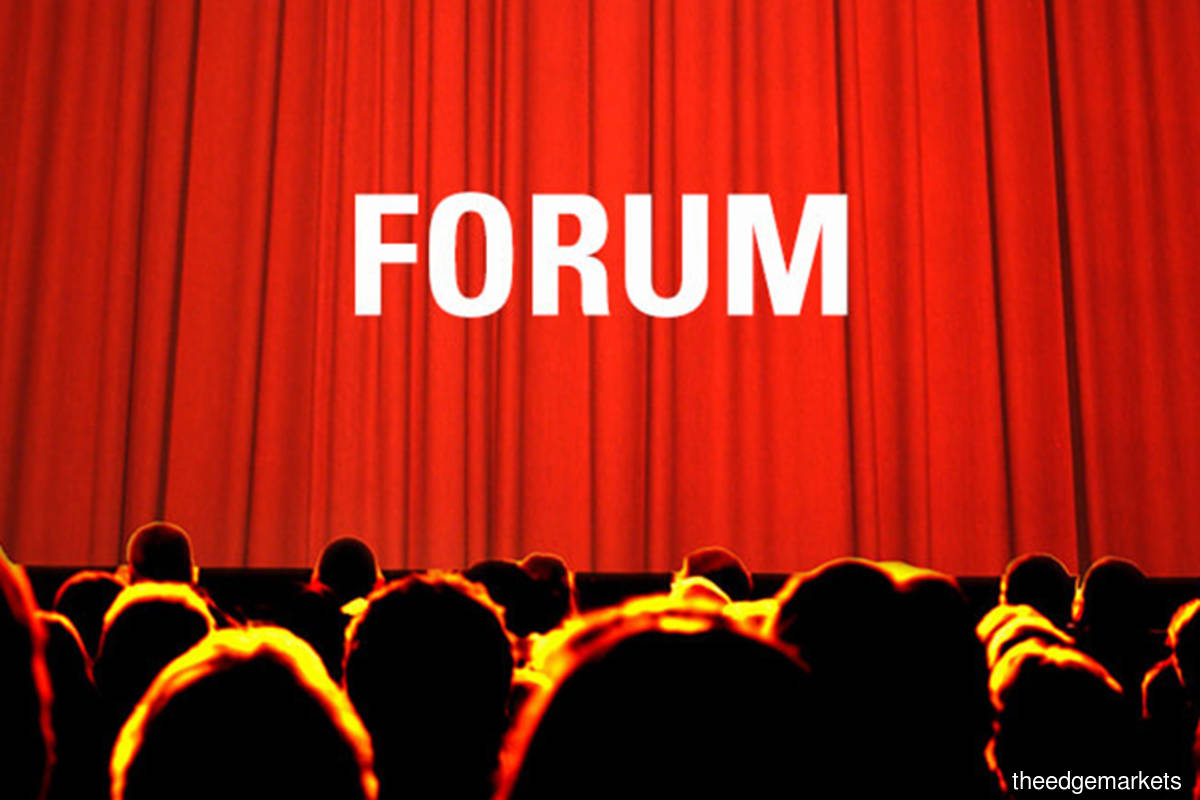 This week, Malaysia enters the second year of the multi-year Covid-19 pandemic. It is therefore timely and necessary to assess whether our legal infrastructure remains fit-for-purpose, proportional and relevant to fight the virus effectively.
This analysis is even more important considering that the government claimed that additional powers were needed over and above existing laws, thereby requiring the Emergency. This implies that existing laws are inadequate for severe pandemics. We do not take this view. Instead, we believe the existing laws are adequate, but need demarcation and strengthening in four main areas that we propose below.
Prevention and Control of Infectious Diseases Act 1998
Relevant agencies and individuals have used various laws as part of Malaysia's pandemic response. These include the Prevention and Control of Infectious Diseases (PCID) Act 1988, the Police Act 1967, the National Security Council (NSC) Act 2016 and its regulations, and the Penal Code.
In this article, we focus solely on the PCID Act 1988 as it is the most relevant legislation for a pandemic. Although parts of the Police Act and the NSC Act were used together with the PCID Act, the PCID Act was paramount in both reality and perception. Discussions on reforming or strengthening the Police or NSC Acts by themselves are published elsewhere, and are beyond the scope of this op-ed.
The PCID Act is made up of 33 sections divided into six parts. The largest number of sections are found under Part IV of the Act titled "Control of the Spread of Infectious Disease". This section includes individual obligations to notify the authorities of the infection, declaration of an infected local area by the health minister, the obligation of infected individuals to avoid risky habits, the isolation of infected individuals and suspects, the observation or surveillance of close contacts and the disinfection and closure of premises.
The Covid-19 pandemic is arguably the first real test of the effectiveness of the PCID Act in managing a pandemic. Although the Act has been used to control other communicable diseases such as dengue, malaria, tuberculosis or leprosy, these diseases are more localised because they are vector-borne (such as dengue and malaria) or spread through close physical contact (such as leprosy). The use of PCID during the Nipah (1998), SARS (2003), H1N1 (2009) and MERS (2014) outbreaks was also limited, owing to their limited duration and severity.
In this pandemic, the regulations under the PCID Act were regularly updated and used widely. For example, the first Movement Control Order (MCO) from March 18 to May 4, 2020, was enforced under the PCID Act. The household term "SOPs" (or standard operating procedures) derived its legal legitimacy in part from the PCID Act and its regulations. The Director-General (DG) of Health (or his designee) received significant decision-making and enforcement powers that ranged across Malaysia, not just where an infection is localised.
The powers of the PCID Act are broad and have been interpreted in multiple ways. After one year of fighting Covid-19, we would like to propose four areas to strengthen the PCID Act. As this is a multi-year pandemic, changes to the Act should be done sooner rather than later for reasons of effectiveness, proportionality and justice.
Provide avenues for accountability and peer review
The first area is to increase the accountability of relevant duty-holders, notably the health minister and the health DG. Currently, the PCID Act grants sweeping powers to the health minister to make regulations that restrict individual liberties (under Section 31). It also grants sweeping powers of enforcement for the health DG (under Section 25).
It must be recognised that in a public health crisis, it is easy to sacrifice individual liberties, even if it is unnecessary to do so. This is because such measures are unlikely to invite opposition from the people, who live in uncertainty and fear during pandemics.
Of course, this power is necessary for agile decision-making during severe public health crises. But there must be transparency and accountability in the manner of its execution. Currently, when the authorities are faced with a choice between compliance or risk of disease, there is a tendency to choose compliance. Therefore, checks and balances should be introduced to protect against abuse.
These checks and balances can take two specific forms. One, the PCID Act must introduce provisions to require the health minister and/or DG to provide grounds for their decisions when using specific powers of the PCID Act, instead of merely announcing their decisions. Two, it can be expanded to allow a peer review of Ministry of Health decisions by designated public health experts at regular intervals. Peer review is a fundamental scientific and medical principle to ensure that the expert makes the best possible decision and to reduce errors.
In other countries during Covid-19, a peer review process is conducted almost in real time in four main ways. Health ministries regularly publish their data and explanations for their decisions. There is an independent council of advisers for the government who provide advice and second opinions. Freedom of Information Acts require relevant government data to be published and made available. A vibrant academic publishing system examines government decisions without fear or favour. All these four elements can and must be introduced in Malaysia as the PCID Act can be all-encompassing and must provide necessary safeguards for the public.
Introduce transparency
The second area is to provide for transparency in the PCID Act. Transparency is crucial during pandemics, to build public trust, educate citizens and empower communities. In addition to a general provision to provide data under a Freedom of Information Act, the PCID Act should include sections or clauses to provide minimum requirements for data transparency. In practical terms, a pre-determined data-set can be proposed by public health and infectious disease experts, such as daily new cases, the testing rate, bed occupancy rate and rate of healthcare worker infections, stratified by district or state.
The Act may specify the principle, while the regulations may specify the data-set, the publishing interval and the conditions for publishing. Publishing this data-set at regular intervals will familiarise public health practitioners and citizens with handling data in appropriate and mature ways, especially in a multi-year pandemic.
In addition, data transparency can aid a whole-of-society response in understanding where the pandemic is hardest-hitting and where to deploy civil society assistance. This data transparency can also help address the trust deficit and increase the performance legitimacy of a government.
Clarify 'SOPs'
The third area to strengthen the PCID Act is to clarify the exact status of "SOPs" and how they relate to the law and regulations. SOPs are not a routine or familiar part of Malaysia's legal system. For example, the Constitution and the Interpretation Act 1967 mention Acts, Enactments, Ordinances and Regulations, but not SOPs. SOPs are regularly issued, updated and published by multiple ministries, however, and are enforceable.
Therefore, an amendment is needed to clarify the exact status of SOPs, and how they relate to regulations under the PCID Act. While SOPs may be helpful because they are agile and can be adapted to a rapidly changing pandemic, their legal legitimacy, enforceability and accountability must be above question. We are a country of laws, not edicts.
Harmonise with other laws
The fourth area is to harmonise the PCID Act with other laws and instruments. This can be done in three ways. First, the PCID Act should be harmonised with the Federal Constitution. The Concurrent List in the 9th Schedule of the Federal Constitution states a shared federal-state responsibility for public health. The PCID Act provides nearly all of its authority, however, to a federal-level minister and senior government official. This must be reconciled, especially for a multi-year and severe pandemic that may benefit from some decentralisation of decision-making.
Furthermore, the PCID Act must be harmonised with the security acts. This can clarify the chain of command during national disasters and provide legislative direction on whether a pandemic should be managed as a health issue or a security issue. While we acknowledge that a pandemic is a health/security issue
requiring some overlap between the health and security agencies, we recommend a clearer demarcation of powers and a system that reduces the risk of securitising or militarising a pandemic.
The PCID Act should also be harmonised with other laws and instruments that govern federal-state government relations. During the Covid-19 pandemic, the interactions between the federal and state governments have been effective in some parts, directly contradictory in others, and absent in many others. This lack of coordination has been clear, regardless of whether the state governments have been of the same coalition or political party of the federal government. In a particularly instructive case, the Ministry of Health declined to share public health and epidemiological data with the Selangor government.
A PCID Act that works effectively with other laws will enhance its effectiveness and promote inter-agency and federal-state collaboration. These changes will help achieve a true all-of-government approach, especially needed for a multi-year pandemic.
The PCID and Emergency
Other scholars have discussed whether the Emergency adds anything beyond the PCID Act. For example, Section 26 of the PCID Act ("Requisition of Premises") already empowers the health DG to temporarily requisition any premises deemed necessary to prevent or control an infectious disease.
A full analysis of the Emergency Ordinance is beyond the scope of this op-ed. We were also unable to propose new Acts, such as a Pandemic Production Act, to ensure safe and adequate production of food, essential goods and critical medical supplies during a pandemic. These have been described elsewhere, including by this author.
In this op-ed, we have examined the history and the uses of the PCID Act, and have proposed four possible areas to strengthen it for a multi-year pandemic. The first year of Covid-19 has given our health and legal systems a good understanding of the gaps in the existing PCID Act. Strengthening it today will equip us for the coming years of Covid-19.
Above all, the strengthening of this law as suggested engenders trust in the people in the government's handling of a crisis. Without trust, it will be impossible for any government to effectively coordinate a whole-of-government and whole-of-society approach to successfully manage and overcome crises such as this one.
---
Dr Khor Swee Kheng is a physician specialising in health systems, health policies and global health. Datuk Ambiga Sreenevasan is a former president of the Malaysian Bar Council.