This article first appeared in The Edge Malaysia Weekly, on December 27, 2021 - January 09, 2022.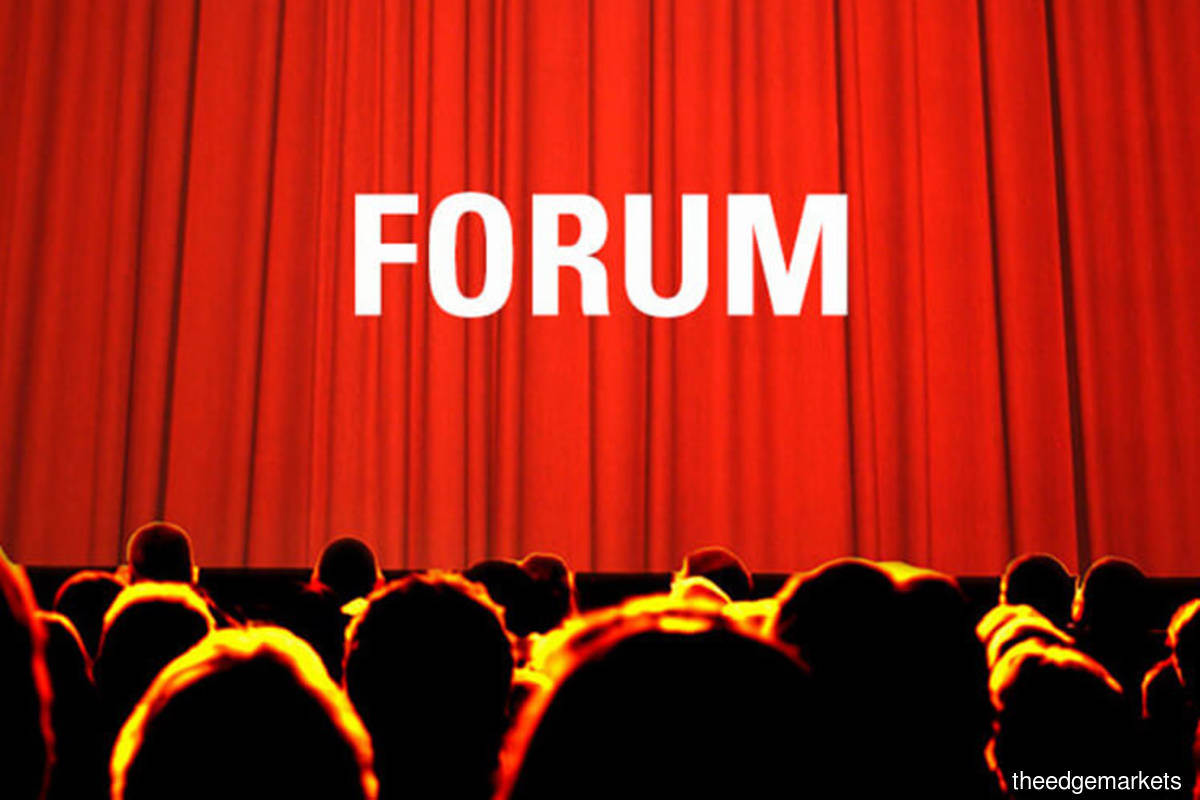 This was the second year of Malaysia living on the edge, with the unprecedented flood disaster rounding off year two of Covid-19, attended by extreme political instability and a lacklustre economic recovery.
In the last two years, Malaysia has seen three prime ministers, three cabinets and three health ministers. These changes in political leadership compound the long-term challenges of declining state competence over time, a lower fiscal ceiling and greater national debt over time, with reducing competitiveness and increasing brain drain over time.
I specialised in health systems and health policies, and you may wonder why I am is writing on these non-health matters. That is because improving health for Malaysians cannot be based only on science, evidence, vaccines or clinical trials. It must be based on good political choices, a competent civil service and strong economic fundamentals to pay for it all. In other words, good health is 50% science and 50% politics, public administration and economics.
What, then, are the lessons for Malaysia's health system from 2021? To answer this question, it is worth returning to three lessons that I wrote about in this column published a year ago (see "The end of the year of living dangerously" in Issue 1351, Dec 28, 2020). One, we owe our health service a debt of gratitude, which must be repaid through better terms of service; longer contracts for doctors, dentists and pharmacists; and more permanent posts. Two, health is the new GDP, and all government agencies, private companies and investment funds must include health metrics in their strategies, routine operations, investment decisions and business continuity plans. Finally, deep reforms are needed for our health system, and the single-best thing we can do is to create a Health Reform Commission that is accountable to parliament and can survive all political transitions.
These three lessons from 2020 remain valid in 2022 and beyond. There are three new lessons for Malaysia's health system from 2021 that we must also adopt, and all three have non-health and non-science implications.
Decentralise the health service to increase resilience
First, our health system must decentralise from Putrajaya to state health departments. In every health system, some functions should be centralised (such as public health surveillance), some should be decentralised (for instance, disease priorities) and some should be shared (for example, funding allocations to departments).
Right now, there is over-centralisation and over-concentration of power, funds and decision-making privileges in Putrajaya. Therefore, state health departments have little incentive to own their decisions, because they are unable to make meaningful decisions and because it is easier for someone else to be accountable.
The solution is not to decentralise completely and suddenly, but to decentralise some parts of Malaysia's health system gradually over a period of five to 20 years. There are three important elements in decentralisation: capacity-building (so that state health departments can make good decisions); accountability (to eliminate waste, fraud and corruption); and appropriate transfer of revenue (so that state health departments can be responsible for a budget).
None of these is easy, and all require careful policy attention and superior implementation. The transfer of revenue to states could be the most challenging, as the federal government will not want to lose power. Therefore, health professionals and political leaders should educate each other on why decentralising our health system is desirable.
Decentralisation is not a new trend, and the World Health Organization and the Organisation for Economic Co-operation and Development support the principles of healthcare decentralisation to increase resilience, responsiveness and care quality. The alternative to decentralisation is even more concentration of power in Putrajaya. And after decades of centralisation, Kuala Lumpur has four times more doctors per capita and 15 times more MRI machines than Sabah, according to a Health Ministry report in 2018.
Insure Malaysia
Second, our health system needs additional sources of funds. This requires a larger tax base so we can provide healthcare to sick Malaysians and public health services to all Malaysians. We may need to take on new debt to finance this, and health is a good investment. What is unacceptable is new debt to pay for grandiose, wasteful or corrupt projects.
But even with a larger tax base, it may not be enough to pay for healthcare for Malaysians who are living longer with multiple concurrent diseases. A free-at-point-of-use public healthcare system is a great thing to have, but sustainability is always a challenge. The government cannot always rely on tax dollars to pay for an endless amount of healthcare.
Therefore, we need a new source of funds, and we must strongly consider gradually introducing social health insurance (SHI) for all Malaysians. Many countries finance their health systems through compulsory SHI. As a benchmark, Malaysia spends 4% of our GDP on healthcare — about 2% of GDP from taxes, 1.5% from out-of-pocket payments and 0.5% from insurance. As a comparison, SHI in Japan, South Korea and Latvia are 9.3%, 5.2% and 4% of GDP respectively. In other words, the Japanese are 18 times more insured than Malaysians.
SHI is not just a rich-country feature. The Philippines introduced the Philippines Health Insurance Corporation (PhilHealth) in 1999, Indonesia introduced the Jaminan Kesehatan Nasional (JKN) in 2014, and Kenya introduced the National Hospital Insurance Fund (NHIF) in 2015. In both high-income and middle-income countries, their SHI administrators are publicly owned non-profit institutions.
The ongoing flood disaster in large parts of Peninsular Malaysia shows that Malaysia is under-insured as a whole. Health insurance, flood insurance and general insurance are all important parts of our overall health ecosystem, and must be strengthened at the same time. There is one important caveat, though: The 340-year-old insurance industry is being disrupted by insurance-tech start-ups, so Malaysia's SHI system must be built for tomorrow, not for yesterday.
Integrate public and private healthcare
The third lesson from 2021 is that Malaysia's public and private healthcare systems are increasingly diverging, and we must begin integrating them very soon. We are increasingly seeing divergent levels of care, quality and outcomes. One example is immediate PET scans for those who can pay, compared with Sabahans waiting for months for a PET scan in a public hospital in Kuala Lumpur.
Over the long term of one to two decades, such diverging care will increase inequality and erode the strength of our overall health system. Covid-19 shows that we can be healthy only if our neighbours are healthy and vaccinated, can isolate at home without losing their jobs or salaries, and receive high-quality care if they deteriorate. Therefore, it is in everyone's best interest that the public and private healthcare systems are integrated, so we can develop and implement a set of common health standards.
The private sector has significant resources, funds, human capital and infrastructure, and they comprise about 300 hospitals, 8,000 clinics and more than 70 laboratories. Integrating that infrastructure into our overall health system can also benefit them, by utilising spare capacity, increasing economies of scale and ensuring business continuity. The traditional model of public-private partnerships is useful, but must be complemented with deeper integration.
Just like decentralisation and social health insurance, integration should be gradual and thoughtful. Some parts should remain either public or private, and some parts should be integrated, such as the escalation and de-escalation of care between providers, a common electronic health record system, joint public health surveillance, and health informatics to understand and manage our entire health system.
Crisis is opportunity
The longer Covid-19 continues, the less impetus there will be to grab this once-in-a-generation opportunity to reform our health system. Understandably, citizens and leaders alike are tired and want things to "return to normal". Except that we cannot return to our previous normal, because that is broken.
Instead, we must look to ordinary Malaysians, the youth and our professional class to build a Malaysia that we want. The outpouring of help from courageous ordinary Malaysians during the floods is an enduring testament to the strength and beauty of this country. Millions of young Undi18 voters will soon vote in the general election, and the professional class in health, law and commerce continue to deliver service and value to our country. These bode well for the future.
As we enter 2022, the hope lies with ordinary Malaysians, the youth and the professionals to build the Malaysia of our dreams. The space is shrinking for traditional politicians and political parties, and we should hasten the new Malaysia as quickly as we can.
Happy New Year to everyone, and wishing everyone the very best of health and happiness.
---
Dr Khor Swee Kheng specialises in health policies and global health