This article first appeared in Forum, The Edge Malaysia Weekly, on June 29, 2020 - July 05, 2020.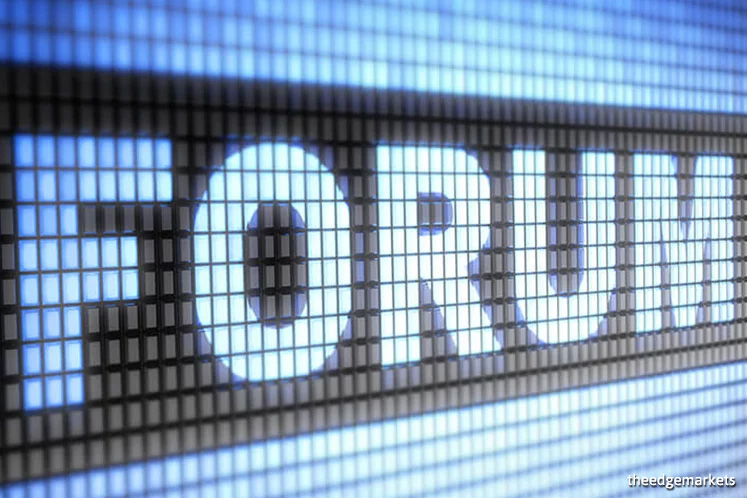 Malaysia's first Covid-19 case was reported on Jan 25, which seems like a lifetime ago. Since then, our national conversation has understandably focused on Covid-19 responses within the borders of Malaysia.
Now that Malaysia's Covid-19 situation is generally considered stable, it is time to look beyond our borders to examine three major trends in the geopolitics of global health security. These geopolitical developments will affect how Malaysia, Southeast Asia and the world manage the next steps of this multi-year pandemic.
Trend One: Nationalist instincts in health security
Crucial to the geopolitics is the increasing emphasis on national health security. In previous decades, geopolitics have nearly always been framed by rivalries in military, economic, political, diplomatic or ideological terms. The Covid-19 pandemic has added health security as an important arena for international competition.
Consider these stories that prove the trend of increasingly nationalistic policies to protect national health security. In March, during the height of the global panic, some American citizens "hijacked" mask shipments meant for France and Germany. Some European countries have declared "vaccine sovereignty" as a national objective. Others (including Malaysia) have discussed commandeering or nationalising pharmaceutical companies to achieve this objective. Border controls are now the global norm rather than the exception.
These instincts are understandable and necessary. Citizens are voters and taxpayers, too, and our world is still organised around the nation-state model. Despite several decades of globalisation, power, legitimacy, resources and decision-making still lie largely within nation-states rather than supra-national or international entities.
Indeed, nationalism is not a new phenomenon; it has always co-existed in partial competition with globalisation. One can argue also that nationalism was on the rise even before Covid-19, with the Brexit referendum, the 2016 US presidential election and the elections of conservative leaders in Brazil, Hungary, the Philippines, Poland and Turkey indicating a global trend.
What Covid-19 has done is to accelerate this trend towards nationalism. Nationalist behaviour to ensure health security is an understandable short-term necessity but must be resisted in the long term. In this truly global pandemic, health insecurity anywhere is health insecurity everywhere, and nationalist instincts alone cannot indefinitely protect a nation-state.
Trend Two: The US is appearing to relinquish global health leadership
The biggest story is, naturally, US President Donald Trump's decision to stop funding the World Health Organization, with some quarters calling it a "crime against humanity".
This decision has implications for WHO's work, as the US funds about 15% of its operating budget. In practical terms, the three largest WHO programmes will be affected: polio, infectious diseases and humanitarian response. If we focus on Malaysia, it is relevant to note that polio re-emerged in Sabah last December.
Continuing US funding to international organisations alone is not enough, however, to maintain their leadership in global health. Some might even argue that the US is not even doing enough to maintain their responsibility to global health.
There are two additional issues. One is the US' relatively ineffective domestic public health response to Covid-19, with the country leading the world in total cases and deaths on an absolute and per capita basis. In addition, the Black Lives Matter movement has exposed health and social inequities to the extent that systemic racism has entered the public consciousness as a real threat to public health.
Taken together, these three trends signal a receding US leadership in global health in diplomatic, technical and moral terms. There is a vacuum that the European Union and middle powers such as Japan, Australia and Asean will have to fill to assure the health security of the world through funding, technical expertise and as a neutral convenor.
These three trends are already very large by themselves but shrink in significance compared with the mega-trend of increasing US-China competition. As the sole hyperpower since 1991, US leadership has been taken for granted both by them and the rest of the world. A sharpening of the US-China rivalry will mean that the US may stop behaving like a leader and may start behaving like a competitor, with knock-on effects to the world's security and health security.
These are trends that the US can reverse with a renewed policy of global engagement and leadership. There are rational self-interest arguments for why the US should re-engage, and other commentators have eloquently put forth these realist's viewpoints. Adding the health security dimension bolsters these viewpoints.
Trend Three: Global public goods increasingly underwritten by non-state actors
After several months of fighting Covid-19, we know that testing, tracing, wearing facemasks in public, physical distancing and movement restrictions generally work well in various combinations. They are temporary measures in the new normal, however, until a vaccine or treatment for Covid-19 is developed.
A new vaccine, an effective treatment or a more accurate test kit for Covid-19 can change the way we fight this disease, but they cannot be monopolised by any one country, region or company. They should be global public goods that belong to all humanity. But what are global public goods?
Other examples of public goods are clean air and water, physical security or public parks. In a traditional sense, these public goods are provided by a nation-state's government and funded by general taxation. Different countries at different levels of socioeconomic development and with different social contracts will have different types and standards of public goods.
Global public goods rely on the same philosophical basis. Examples of global public goods include the entire fisheries stock of the oceans, the internet commons, outer space, and life-saving vaccines and medicines. These come with collective action and free-rider problems of a different scale. In a geopolitical arena in which nation-states compete for advantage, who will monitor, coordinate, oversee or arbitrate these global public goods?
The question of the regulation and underwriting of global public goods against Covid-19 has several features. One, the US is pulling away from global leadership, sometimes by choice and sometimes by dilution of influence. Two, China is asserting its position as an emerging world leader. Three, nation-states, the middle powers and the United Nations framework are trying to find their own strategies. And four, non-state actors are increasingly well-funded and active.
It is arguable that the UN framework is a non-state actor, but let us leave that debate aside for one moment. The non-state actors that are increasingly prominent in the Covid-19 discourse are philanthropies such as the Gates Foundation (which announced "total attention" against Covid-19), foundations such as the Coalition for Epidemic Preparedness Innovations (founded to develop vaccines) or other initiatives such as the Covid-19 Therapeutics Accelerator (founded to develop treatments).
These entities are often funded by a combination of public, philanthropy and private funds, with highly credible leadership and governance structures and with accountability to ambitious performance indicators set by their funders. These entities often partner with UN agencies, other large funders, established universities and the private sector.
Their size, speed, networks and reputation may be necessary to develop the science needed to save humanity, but we should also consider appropriate oversight of these initiatives. We should share in their stated intentions and formidable track records, while keeping in mind the importance of diverse representation, equity and ethics. A final question is to consider how to provide oversight to a group of unelected and unaccountable funders and scientists, even if they are currently humanity's best bet for a solution.
One welcoming sign is in the refreshed positions of Big Pharma, an important non-state actor in the provision of global public goods. Astra Zeneca has promised to produce at least a billion doses of the vaccine and ensure "broad and equitable supply at no profit", as has Johnson & Johnson. Gilead is donating 1.5 million doses of Remdesivir for clinical trials and treatment under emergency-use authorisation, at no cost.
Much still needs to be done to ensure truly equitable access and no profiteering, especially during this long-term war against Covid-19. However, the initial signs and rhetoric can be considered promising. Reforms to the global patent system are long overdue. Until these happen effectively, the use of voluntary or compulsory licences under the Doha Round will remain a probability in the Covid-19 landscape.
Global health new normal
As Malaysia's Covid-19 situation becomes increasingly stable, it is time to be more strategic and incorporate these global health trends into our strategy-setting. Concrete and specific examples could be to expand on existing Asean infrastructure such as the Asean Coordinating Centre for Disaster Management or Regional Laboratory Network. Malaysia could consider working with Asean for pooled vaccine research, manufacturing, procurement or stockpiling. Asean can also activate the long-discussed capacity-sharing agreements, or initiate conversations about migrant health and refugees.
An appropriate reliance and interdependence on Asean are good steps forward, while also maintaining the resilience and capacity of our own health system. In all cases, a clearer and louder voice for Malaysia and Southeast Asia in the debates and decision-making for global health is crucial. The shifting geopolitics of global health provide opportunities for previously under-represented voices to come through, which will improve equity, outcomes and justice.
---
Khor Swee Kheng is a physician working in public health