This article first appeared in Forum, The Edge Malaysia Weekly, on April 5, 2021 - April 11, 2021.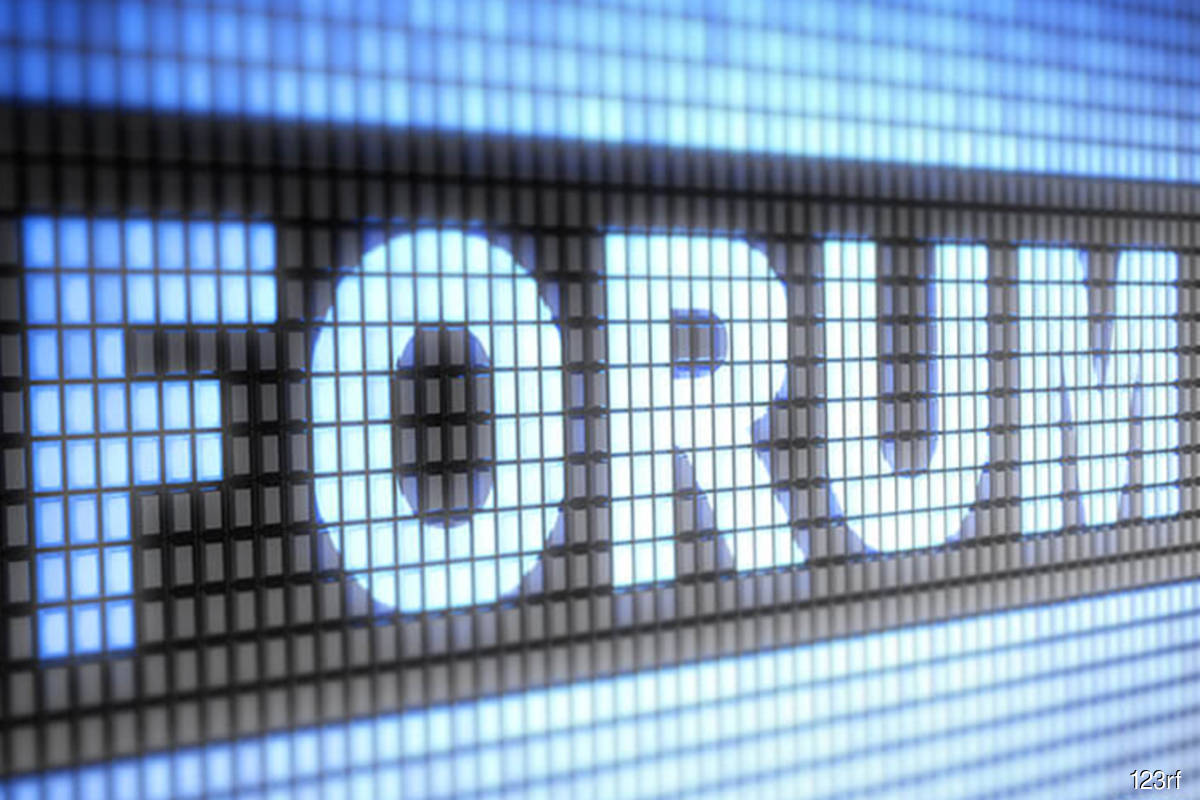 Although hiring is challenging during an economic downturn caused by Covid-19, private companies can enhance their post-pandemic strategy by hiring chief health officers (or CHO) for their C-suites. What is the job description of the CHO, why should even non-health companies (like Petronas, Grab or Intel) hire CHOs, and how can this help the public health response?
CHOs protect employees and business continuity, and grow revenue
The CHO's job description should be custom-built for different companies of different sizes and business models in different industries, but they share three common principles.
One, their job description should go beyond traditional occupational health and workplace safety and embrace emerging health needs for the workforce. Two, the CHO should work closely with chief operating, strategy and commercial officers, not just with the chief human resources officer. Three, the CHO should imagine the private company as an active participant of society and the health ecosystem, rather than a standalone entity passively receiving public health services.
Using these common principles, the CHO can perform three functions with increasing levels of complexity. The primary expectations would be employee health and safety. Traditional occupational health is important, but mostly focused on physical safety at the workplace. CHOs must expand the company's focus to mental health (especially burnout), not just physical health. CHOs must also respond to increasing work-from-home arrangements by shifting their focus on health from factories and offices to the home.
CHOs must also include adequate protections against relevant infectious diseases like Covid-19 and influenza, not just traditional workplace injuries and non-communicable diseases like diabetes or back pain. These might include access to clinics and doctors, expanded insurance cover, or flexible working arrangements that account for occasional periods of sickness. As health literacy becomes increasingly important, CHOs can help deliver accurate and timely information to company employees.
The secondary expectations on CHOs are to protect business continuity. This requires a strong understanding of the business and its weak points, and a strong relationship with chief operating officers. For example, CHOs for manufacturing companies can provide public health input into business continuity plans to ensure the factories continue operating.
CHOs for professional service providers like global call centres can help design split-team or office rotations during pandemics, while building safeguards against psychological burnout. The CHO is also responsible for compliance to evolving health regulations (like movement restrictions and vaccinations), including shaping these regulations in appropriate ways.
The sophisticated CHO can achieve tertiary expectations by helping to increase company revenue. In this case, CHOs work closely with chief strategy and chief commercial officers to build new product lines, integrate existing product lines with other health products or services, or develop new business angles for existing product lines using a health angle.
The pre-pandemic global healthcare industry is worth at least US$9 trillion annually, and the post-pandemic era offers even more business opportunities. The three overarching strategies for new revenue streams are to monetise inefficiencies within healthcare (an estimated 30% of healthcare is wasted), or disrupt healthcare delivery through new service models, or deliver selected public goods through the private sector.
Thus, the sophisticated CHO can help achieve all three business objectives: protect employees, protect business continuity, and grow the business. In this respect, even large companies with thousands of employees — like Petronas, Grab and Intel,  —  will benefit if they expand from traditional occupational health and move towards a more holistic health approach through a CHO.
Even non-health companies will benefit from CHOs
There are many incentives for all types of companies to hire CHOs, not just hospital groups, pharmaceutical manufacturers or healthcare service providers. Indeed, the three roles (protect employees and business continuity and grow revenue) of the CHO are relevant for large enterprises in all sectors and will appeal to their rational self-interest.
However, there are three additional systemic benefits of CHO for large enterprises. Firstly, hiring a CHO signals that the company is future-proofing itself in response to a multi-year and long-term pandemic. Secondly, hiring a CHO could provide a competitive advantage over its peers. Thirdly, it may even help talent acquisition as the millennial workforce are known to favour socially responsible companies.
Therefore, companies that hire a CHO may demonstrate that they are adaptable, strategic and conducting responsible business during a long-term pandemic. That makes a CHO not just an operational figure, but a symbol of a dynamic company.
If companies combine the real-world impact of CHOs with their appropriate symbolism, it will provide them a head start for one crucial investment future: the inclusion of health on top of the traditional criteria of environment, sustainability and governance. ESG criteria (or sustainable investing criteria) are well-developed, with investors, asset managers and pension funds increasingly focused on these non-financial criteria when deciding where to invest.
Even Larry Fink, CEO of Blackrock (an investment firm with US$8.7 trillion of assets under management), supports the concept of sustainable investing in his annual Letters to CEOs, including the 2021 Letter. Given the wide scale of the pandemic, the ESG criteria may soon evolve to become HESG. Companies may soon be measured also on how much they contribute to public health, not just whether or not they cause harm to it.
CHOs can also benefit public health
Impactful CHOs will benefit employees and their families, customers and shareholders by protecting health and business continuity and increasing revenue. If the company sells products or services that are public goods, then CHOs can strengthen the company's resilience and continuity of these public goods.
If there is enough impact from enough CHOs in enough companies in enough industries, public health and the society at large can benefit from the positive spillover effects. In other words, even non-employees and non-customers can benefit from impactful CHOs. Also, the government can also benefit from companies and CHOs in non-tax and non-financial ways.
Firstly, the private sector will always employ more people than the public sector. For example, while it is true that the government is Malaysia's single largest employer, the total number of employees benefitting from an impactful network of CHOs will always be bigger in the private sector as a whole. Therefore, any benefits from a network of CHOs can accrue to more individual employees and their families, more than a decision for 1.6 million civil servants.
Secondly, CHOs can network according to specific industries and create frameworks for minimum standards and self-regulation for that industry. Industry standards and self-regulation are useful additions to government health, labour and safety regulations.
For example, the oil and gas industry or the semiconductor manufacturing industry can create a health interest group in their respective trade associations. Inevitably, companies with a bigger size or market share will take the lead, and this is a neutral fact. There will be common standards for an entire industry to grow sustainably and in tandem, which is also in their self-interest. However, care must be taken to avoid cartel behaviour and erosion of government regulations.
Thirdly, public health regulations will be easier if governments can interact with an industry with common standards. Currently, the government must work with a fragmented landscape of companies, even in the same industry.
With a single point of contact for health matters in the trade associations and a set of common health standards, the Health Ministry's health financing unit or the National Institute of Occupational Safety and Health (NIOSH) can interact more easily with entire industries, for example, when integrating employer-based health insurance with PeKA B40 or when implementing new mental health standards for home offices.
The post-pandemic era offers many pitfalls and opportunities for private companies. The addition of a CHO to the C-suite of relevant companies can protect their employees and business continuity, expand revenue, signal a forward-looking company embracing HESG criteria, and support public health in the process.
---
Dr Khor Swee Kheng is a physician currently pursuing a master's in public policy at the University of Oxford