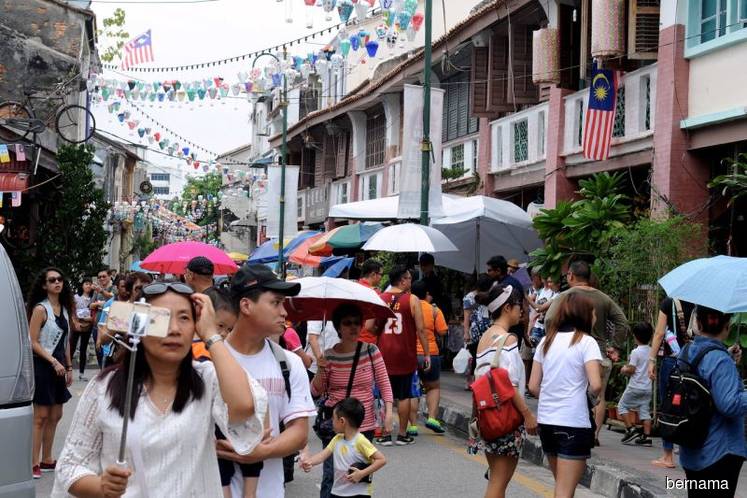 SEPANG (Jan 25): Between 20 and 30 per cent of the estimated 23 million tourists who entered Malaysia last year were found to have overstayed in the country.   
Deputy Home Minister Datuk Mohd Aziz Jamman in revealing the matter today said they entered using social visit passes and were believed to be still in the country even though their passes have expired.
He said the Ministry viewed the matter seriously and did not want foreign tourists using social visits to continue overstaying in the country in future.
"As in other countries, the Government uses Not To Land Notice (NTL) under Section 8 of the Immigration Act 1959/1963 at all entry points to the country as a measure to overcome the issue.
"This is a normal process used in many countries and we will further step up its implementation so that there is no imbalance between the number of tourists entering and exiting," he said.
He told a media conference after visiting the Immigration Department and the temporary waiting room for those who have been turned away (NTL) at the Kuala Lumpur International Airport here, accompanied by Immigration director-general Datuk Khairul Dzaimee Daud.
On NTL, Mohd Aziz said 85,946 foreigners were served with the notice last year on various factors among them not having return tickets, no hotel accommodation as well as not having sufficient funds for their stay in the country.
Apart from security factor, foreign visitors meeting these criteria would be categorised as NTL, he said.
Mohd Aziz said Indonesians formed the largest number of tourists who were issued the NTL with 43,870 people, followed by China and India with 12,853 and 8,119 people respectively.
In another development, Mohd Aziz said the Ministry was now in the process of procuring equipment to overcome the congestion at the Customs, Immigration and Quarantine (CIQ) Complex in Bangunan Sultan Iskandar in Johor.
He said among the procurement involving an RM10 million allocation is to improve the quality of automatic gates as well as the automatic border control system for motorcyclists or M-Bike.
The upgrading works are expected to be completed in five months, he said.