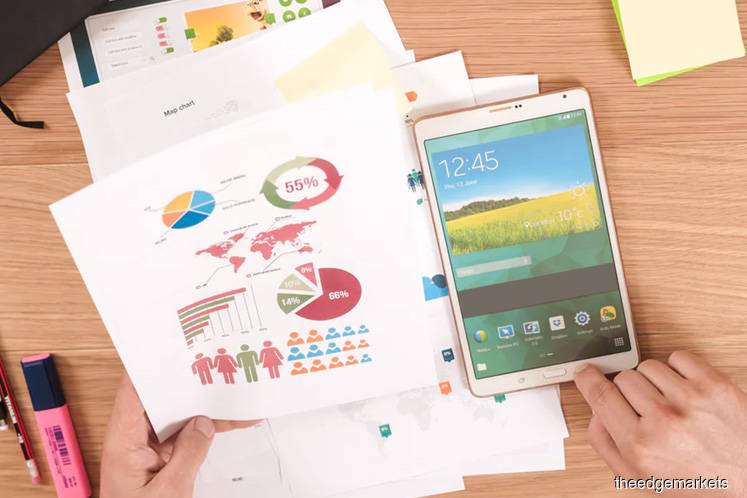 PUTRAJAYA (Nov 20): The Statistics Department has unveiled the country's maiden Social Accounting Matrix (SAM), a snapshot of the country's economic flow, which integrates between the economic, and social statistics, as well as linkages among various institutions in Malaysia.
Launched by Chief Statistician of Malaysia Datuk Seri Dr Mohd Uzir Mahidin, the Statistics Department said the first SAM depicts the country's economic flow in 2014.
"At micro level, SAM focuses on the income distribution for households, particularly compensation of employees by strata, income category, ethnic classification and gender," Mohd Uzir told reporters after launching SAM at the Statistics Department's headquarters here today. 
"The balanced structure of SAM provides important input for the distribution of income and expenditure in fiscal analysis," he added.
According to Mohd Uzir, data contained within SAM will serve as one of the tools to the economic and developmental policy makers, such as the government and central banks.
"SAM will be used by the policy maker and researcher to measure the effectiveness factors of policy implementation that will affect the economy of the country, including the flow of income sources and spending pattern for institutions," he said.
In understanding SAM, Mohd Uzir said the compensation of employees and unincorporated business profits of RM461.6 billion was the main contributor to Malaysia's total household income, which stood at RM638.8 billion in 2014.
In addition, Mohd Uzir said household at urban areas generated 81% to the citizen's total compensation of employees of RM365.3 billion, while the household at rural areas contributed the remaining 19%.
As for the distribution in range of net income,  the compensation of employees for the country's top income group (25.3%) was RM92.5 billion, middle (42.4%) RM155 billion and the bottom (32.2%) RM117.8 billion.
Seggregating the income distribution by gender, Mohd Uzir said, "male remained as the dominant employees in most of the economic activities with higher involvement particularly in agriculture, construction, mining and quarrying, and manufacturing sectors."
Going forward, Mohd Uzir said the Statistics Department is expected to release the next SAM in 2019, which will depict the country's economic flow for 2016.
"It takes at least one year to compile the data for SAM. Generally, SAM is released two times within a five year period, mainly due to the tedious process involved in integrating and mapping out various economic data," Mohd Uzir added.
Mooted since 1940s, the first SAM was developed by the World Bank economists, Richard Stone and Brown A.