This article first appeared in The Edge Malaysia Weekly, on November 9, 2020 - November 15, 2020.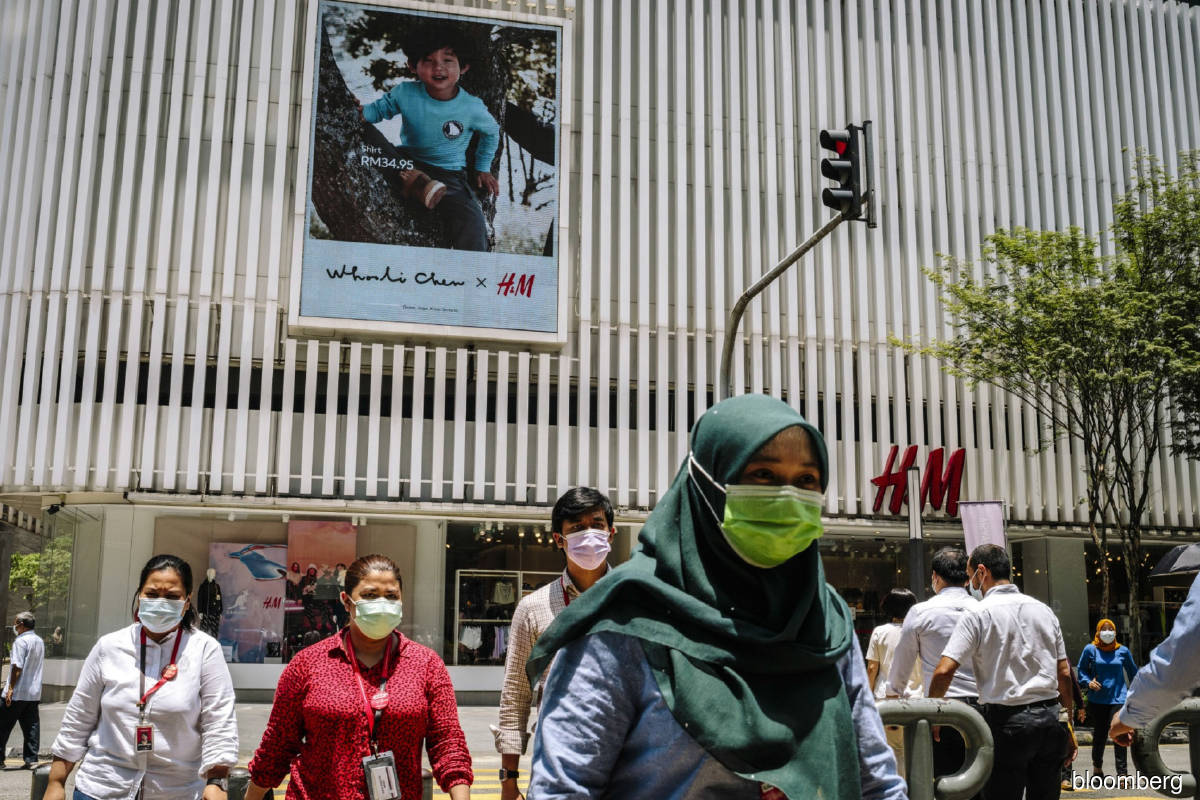 FEDERAL government debt and liabilities rose to RM1.2569 trillion, or 87.3% of GDP, as at end-September — up 7.5% in the first nine months of the year compared with RM1.1692 trillion as at end-2019.
Apart from the country's revenue not rising as fast as the increase in expenses — with operating expenditure making up more than 95% of revenue since 2008 — direct federal government debt is rising faster due to the additional debt taken to fund the Covid-19 stimulus and recovery plans that have required RM55 billion worth of direct fiscal injections from the government thus far.
The projected fiscal deficit of RM84.84 billion for Budget 2021 is expected to add to the federal government's direct debt, which stood at RM874.3 billion, or 60.7% of GDP, as at end-September. That is significantly higher than the RM793 billion, or 52.5% of GDP, as at end-2019 and RM741.05 billion, or 51.2% of GDP, as at end-2018.
Direct federal government debt makes up about 70% of the total debt and liabilities — whose increase is why debt service charges made up 14% (RM32.9 billion) of federal government revenue in 2019 and is estimated to take up 15.4% or RM34.95 billion of the government's income this year. The amount is expected to rise even further to RM39 billion, or 16.5% of the government's revenue for 2021, according to data in the Fiscal Outlook 2021 report. This is despite the government's borrowing cost easing from 4.066% in 2016 to 3.041% as at end-September, according to the report.
Before Covid-19 hit, Malaysia had managed to keep its debt servicing charges below 15% of revenue.
Cost of debt exceeds development expenditure for economic sector
While there is no doubt the government needs to make countercyclical spending to bolster the economy, the fact that more than 15% of revenue is going to servicing debt alone begs the question of whether the debt can be restructured to free up more resources for more productive use.
Already, the RM39 billion debt service charges is also more than the RM38.9 billion allocated to the economic sector under development expenditure in 2021, a scenario seen for the third straight year.
The RM39 billion — which works out to RM3.25 billion a month — is enough to give RM1,192 cash to each of Malaysia's 32.7 million population and is more than five times the RM7 billion allocation for the Bantuan Prihatin Nasional 2.0 cash aid announced on Sept 23 for the vulnerable groups in society.
An alternative to taking on more debt would be exploring unconventional monetary policy on top of the continued tapping of the various institutions in the country to boost the government's hand in helping to protect lives and livelihoods affected by the Covid-19 pandemic. This, however, also requires adequate safeguards to ensure that a bigger issue is not unleashed, economists say. (See "Malaysia still has room to support the economy without resorting to unconventional monetary policy" in Issue 1338, Sept 28, 2020.)
The government needs time to build a fund to earn sizeable investment income to supplement the country's national budget. For instance, the Retirement Fund Inc (KWAP), set up to eventually take over the government's public pension burden, had been tapped to contribute RM5 billion a year to federal government budget in 2020 and 2021. It is a good boost for the annual budget, but the fund would need to grow faster when times are better to be able to sustainably contribute meaningful investment income to the government for the long haul, our calculations show.
Apart from direct federal government debt, the country's total debt and liabilities as at end-September include RM177 billion in committed government guarantees, 1Malaysia Development Bhd's (1MDB) debt of RM32.3 billion (principal excluding interest costs) as well as RM173.3 billion in lease payments for public-private partnerships (PPP).
According to the Fiscal Outlook 2021 report, the government had extended RM9.4 billion loans and advances to meet 1MDB's financial commitments and debt-servicing between April 2017 and September 2020. A total of RM13.4 billion assets linked to 1MDB's financial trail was recovered and merged into a dedicated trust fund administered by the Ministry of Finance (MoF), including RM2.6 billion seized by the US Department of Justice and RM2.5 billion cash settlement received from Goldman Sachs, which is also guaranteeing the recovery of another US$1.4 billion of assets, the report says.
Total outstanding government guarantees are larger at RM289.8 billion, or 20.1% of GDP, as at end-September, but these include guarantees to government-linked companies, statutory bodies and agencies under state governments that are able to service their debt themselves. As such, only committed federal government debt, for which the federal government had been tapped to help service, are counted in the RM1.2569 trillion total debt and liabilities.
The top three committed government guarantees are rail-related debt, the highest being RM71.62 billion (RM63.82 billion as at end-2019) from DanaInfra Nasional Bhd, which undertakes funding for the Mass Rapid Transit project as well as the Pan Borneo Highway in Sarawak. Prasarana Malaysia Bhd, which owns and operates the country's three light-rail transit and KL monorail network, also contributed to the year-on-year rise in committed government guarantees, with its portion rising to RM37.91 billion as at end-September from RM32.26 billion as at end-2019. Malaysia Rail Link Sdn Bhd, the project and asset owner of the East Coast Rail Link (ECRL), also saw its committed guarantees rise to RM21.02 billion as at end-September from RM18.51 billion as at end-2019.
The RM173.3 billion lease payments as at end-September are made up of 97 PPP projects (involving financial commitments up to 2047, estimated at RM119 billion); RM49.5 billion in private finance initiatives (PFIs) and RM4.8 billion in liabilities under PBLT Sdn Bhd, which was set up in 2005 as a special purpose vehicle by MoF Inc to raise funds and develop infrastructure projects such as quarters, police stations and other facilities for the Royal Malaysia Police.
"The government will continue to closely monitor and scrutinise its overall fiscal exposure and ensure that the risks are identified and ensured by a mitigation plan," the report says, noting that most of the increments in liabilities were due to the financing of existing infrastructure development projects. "In addition, risks related to PPP and other commitments have been identified and allocated in the budget. The government will also give emphasis towards a more systematic data consolidation and comprehensive reporting to provide a holistic view of debt and liabilities exposure."