This article first appeared in The Edge Malaysia Weekly, on July 23, 2018 - July 29, 2018.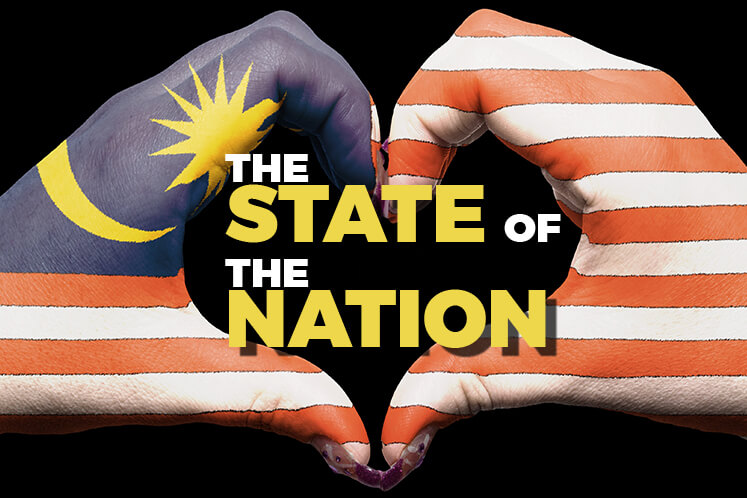 GOING by tourist arrival statistics, Malaysia is losing its attractiveness as a popular holiday destination despite the weak ringgit and cheap hotel rates. Will the country lose more tourist dollars this year?
After all, tourism is the third highest contributor to foreign exchange receipts, after manufacturing and commodities.
Tourist arrivals have declined for 10 months straight year on year since July last year, according to the latest data. In the first four months of the year, arrivals fell 3.4% year on year to 8.48 million, potentially setting back the target to draw 33.1 million tourists this year.
Malaysia would need to welcome an average of 3.08 million tourists each month to be able to achieve its target. But year to date, the month with the highest arrivals was January with 2.28 million. It is worth noting that the country has missed its full-year tourist arrival target for five years straight since 2013.
A veteran of the private-sector hospitality industry attributes the situation partly to Malaysia's marketing strategy.
"Malaysia needs more visibility. Over the past five years, Malaysia's visibility abroad has been low because the tourism budget was cut," he says, adding that the country needs to bring in the big spenders, for example tourists from the Middle East.
"Other countries have also come to realise that the Middle East is a huge market and are marketing aggressively to capture that market, including by offering halal food. Malaysia, on the other hand, has not done anything different from before."
Data shows that tourist arrivals from the UAE fell a substantial 39.5% year on year to 8,555 last year. In 2015, the number stood at 15,769.
The veteran says Malaysia's advertising campaign is "generic" in nature and is unable to capture a broad segment of tourists to cover the entire country or specific segments like business and sports tourists as it tends to focus on food, culture and shopping.
He also points out that Malaysia's marketing strategy should shift to digitalisation to accommodate millennial travellers. According to him, a lot of marketing effort is focused on past long-staying guests, who are mostly the elderly and retired.
"This is a dying breed. We need to go into new markets that can support the industry over the next 20 to 30 years," he says, adding that the said group is ageing and could be too old to travel.
In an interview late February, Tourism Malaysia director-general Datuk Seri Mirza Mohammad Taiyab told The Edge that despite missing its tourist arrival targets in the past, Malaysia was on track to hit its goals this year.
The country hopes to bring in RM134 billion from 33.1 million tourists and attract a record 36 million arrivals by 2020, who would collectively bring in RM168 billion of foreign exchange in total.
To be fair, although the annual targets were not met, arrivals and receipts in 2016 and 2017 were an improvement over 2015.
In 2015, Malaysia welcomed 25.72 million tourists who spent RM69.1 billion or an average of RM2,686.50 per tourist. In 2016, the 26.76 million tourists who visited spent RM82.1 billion or RM3,068 while last year, total receipts remained the same at RM82.1 billion but the 25.95 million tourists spent a higher amount of RM3,163.96 each.
According to Mirza, our neighbours Thailand, Singapore and Indonesia were already seeing an upswing in tourist arrivals and Malaysia was expected to enjoy the same. He also highlighted that visa applications — an early indicator of arrivals — from India and China had spiked and that forward flight bookings were higher.
Indeed, the number of tourists from India and China has grown at a healthy clip. Tourist arrivals — or those who stay at least one night — from China jumped 37.2% to 1.009 million in the first four months of the year. Arrivals from India increased 21.2% to 186,247.
Malaysian Inbound Tourism Association (Mita) president Uzaidi Udanis says he is confident there will be a surge in arrivals from China. "Last year, Mita organised six roadshows in China's secondary cities. This year, we are planning to have more and we are confident China will give good tourist arrival numbers."
Mita members focus mostly on inbound tourists from China and expect to be able to bring in three million this year — up from 2.28 million last year.
Malaysia also saw impressive growth in arrivals from South Korea (26.5%), Taiwan (20.1%), Vietnam (47.4%), the US (23%), Cambodia (84.4%), Canada (28%), Sri Lanka (82.4%), Iran (132.8%), Spain (28.1%), Turkey (30.2%) and Kazakhstan (44.7%).
However, arrivals from three of Malaysia's immediate neighbours — Singapore, Thailand and Brunei — fell 18.3%, 0.6% and 25.5% respectively. There was a 927,788 drop in tourists collectively from these three countries in the first four months of this year compared with last year.
"Some 75% of our international tourists are from Asean. We need to diversify and find new markets such as North Africa, Europe, CIS (the Commonwealth of Independent States) and North America," Uzaidi says, adding that as an association, Mita is working with Ethiopian Airlines for the North African market and Philippine Airlines for the American market.
There was also a steep decline in tourists from other markets in the January to April period, for example Laos (-38.5% to 7,465), Australia (-4.8% to 118,686) and Saudi Arabia (-9% to 26,268).
Tourism Malaysia, the marketing arm of the Ministry of Tourism, Arts and Culture, did not respond to questions sent by The Edge.
Against the backdrop of declining tourist arrivals, the biggest task for the ministry's newly appointed chief, Mohamaddin Ketapi, would be to rectify the situation.
Tourist dollars are what many countries go for in order to earn extra foreign exchange, apart from exports. Moving forward, Mohamaddin would be up against fierce competition.
Save by subscribing to us for your print and/or digital copy.
P/S: The Edge is also available on Apple's AppStore and Androids' Google Play.