This article first appeared in The Edge Malaysia Weekly, on February 18, 2019 - February 24, 2019.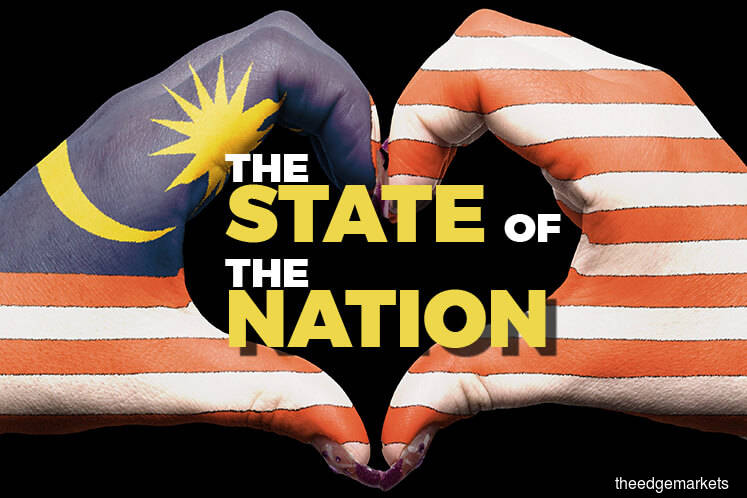 THE headline inflation rate, measured by the Consumer Price Index (CPI) came in at an average of 1% last year, compared with 3.7% in 2017, and is expected to remain low this year, according to economists.
Inflation has been benign at below 1% since June last year, coinciding with the start of the three-month tax holiday period to end-August, following the zero rating of the Goods and Services Tax.
RHB Research Institute head of economics research Peck Boon Soon sees inflation increasing by 0.2% in January.
Inflation numbers are expected to be released this Friday.
"Low fuel prices are part of the reason. Another factor is the [weaker] demand from [consumers], hence, businesses have kept prices relatively stable for the time being," he tells The Edge.
DBS Bank, in a note last month, observed that the risk of disinflation has risen in China, given the weakening growth momentum and the easing of import price inflation following a more stable yuan.
Malaysia is not at risk of disinflation, assured Bank Negara Malaysia governor Datuk Nor Shamsiah Mohd Yunus, noting there are no signs it could be triggered.
"Our CPI last year was impacted by a lot of policies, with the tax holiday and the introduction of the Sales and Services Tax.
"Going forward, we expect inflation to average moderately higher this year, core inflation will remain stable, and we do not see any disinflation risks in the economy," she said at the release of fourth-quarter gross domestic product numbers last week.
Last month, the government reinstated a weekly float mechanism to determine fuel prices to allow consumers to enjoy petroleum price changes in world markets.
A targeted fuel subsidy is expected to be rolled out towards the second quarter.
RON95 currently retails at RM1.98 per litre (RM2.20 in December 2018), while RON97 is RM2.28 (RM2.50).
Year to date, Brent Crude oil prices have spiked by a fifth to US$64 per barrel.
"Malaysia's [consumer] price environment is actually more affected by fluctuations in oil and other commodity prices, given that it is a major input to consumption and to production costs.
"Oil prices came down sharply last year, but are expected to hover around US$60 to US$65 per barrel this year, which is higher than last year, and is expected to be one of the key contributing factors to a slight increase in our expected CPI for this year, but it will still remain below the long-term trend of 2.5% to 3%.
Moreover, the strengthening of the ringgit would help to moderate any imported inflation," Sunway University Business School economics professor Dr Yeah Kim Leng tells The Edge.
The CPI could trend as high as 2% this year, Affin Hwang investment Bank chief economist Alan Tan projects.
"Because of the low base in 2018, we may see a slightly higher inflation number this year, in the region of maybe 1.5% to 2%. However, consumption growth is still healthy ... supported by decent income growth, the unemployment rate holding up and incentives granted to civil servants," he says.
Private consumption grew by 8.1% last year, which was higher than 2017's 7%.
Even though the tax holiday ended in the third quarter of last year, growth in private consumption only saw a slight decline, expanding 8.5% in the fourth quarter compared with 9% in the preceding quarter.
Save by subscribing to us for your print and/or digital copy.
P/S: The Edge is also available on Apple's AppStore and Androids' Google Play.