This article first appeared in The Edge Malaysia Weekly, on January 14, 2019 - January 20, 2019.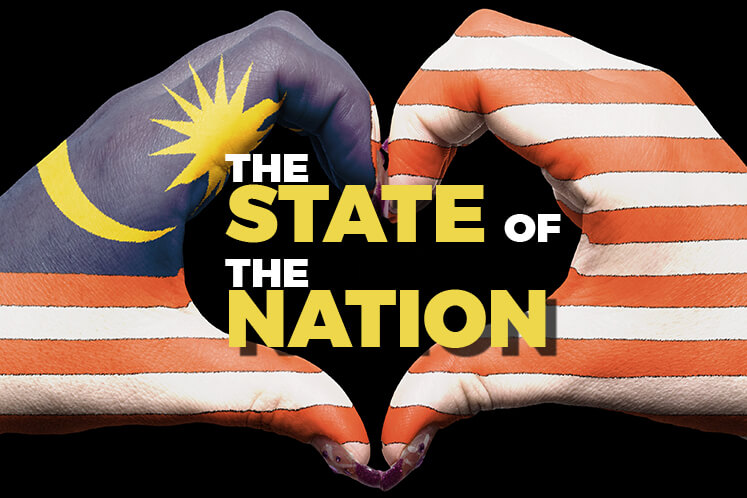 IN a response to a Nomura Global Research report last Wednesday highlighting the risk of Malaysia missing the fiscal deficit to GDP target of 3.7% in 2018, the Ministry of Finance revealed that its total Sales and Service Tax (SST) collection up to Dec 31, 2018 of RM5.4 billion has surpassed its earlier forecast of RM4 billion.
Nomura had based its views on the likelihood of "fiscal holes" from a lower crude oil price assumption of US$70/bbl (given that oil is now trading below this level currently) and the removal of the Goods and Services Tax (GST).
The report sees the fiscal deficit widening to 3.9% and 3.7% in 2018 and 2019 — higher than the government's target of 3.7% and 3.4% respectively. Nomura warned of a sovereign ratings downgrade that could trigger more capital outflows.
In a statement last Thursday, Finance Minister Lim Guan Eng pointed out that excluding the one-time RM30 billion special dividend from Petroliam Nasional Bhd to partially finance the payment of unpaid GST and income tax refunds, the government's estimated dependence on petroleum revenue this year is only 19.5%.
This is much lower than in 2009, when oil revenue made up 41.3% of government income.
"Analysts should take the low energy prices within this context, as well as the fact that the government is introducing new measures like the soda tax and the sales of non-core, non-strategic assets that are not accounted for in the fiscal deficit numbers," Lim added.
Socio-economic Research Centre executive director and economist Lee Heng Guie tells The Edge he is of the view that Malaysia is on track to meet the 2018 fiscal deficit target on the basis of the implementation of the SST last September and the better-than-expected total collection of RM5.4 billion. "Furthermore, the price of crude oil fell only in the last two months of 2018 and should not derail the government's deficit target," he adds. He believes the government will not compromise on meeting its fiscal reduction target to avoid the risk of fiscal slippage and sovereign rerating. Lee also points out that Petronas' contribution of RM30 billion in special dividends in 2019 to the government's coffers to pay for GST refunds is a one-off. Excluding this, revenue from oil stood at a low of 19.5%.
Petronas is also paying the government a RM24 billion dividend in 2019.
As the RM54 billion in Petronas dividends for 2019 is certain, only about RM26 billion or 10% of federal government revenue in the year from petroleum income tax and royalties is susceptible to oil price movements.
Budget 2019 is based on oil price assumption of US$72 per barrel compared with Brent crude's current level of US$62.18.
"If the government sees our country's fiscal deficit widening, they might have to reduce development expenditure. Of course, we should always try our best to maintain development expenditure because it plays a pivotal role in the economic growth of our country. But like it or not, this could be a necessary move to achieve our fiscal deficit target," says RHB Research Institute economist Peck Boon Soon, noting that Budget 2019's average oil price assumption of US$70 appears to be slightly over-optimistic compared with the current level now. "If oil prices stay at this level, there is a risk of not meeting the fiscal deficit target," he says. His view is that Malaysia should meet the 3.7% target in 2018 but notes that Nomura is entitled to its view.
"Let me put it this way — Guan Eng, being the finance minister, his argument is based on facts gathered by the MoF. Whereas the likes of Nomura and us, we are just 'outsiders'. We can only make forecasts. Surely, there will be downside or upside risk," he says.
On Nomura's view that there is a lack of major expansionary reforms so far, Peck disagrees but says that perhaps it is expecting more.
Nomura wrote that despite being in power for more than six months and efforts to fix fiscal leakages, there has been no significant reform push from the Pakatan Harapan government that "can potentially lead to expansionary economic activity".
Lim's statement pointed out multiple structural reforms announced by the government, including zero-based budgeting, open tenders across all ministries, migration to accrual basis accounting, reprioritisation of infrastructure projects and the formation of the Tax Reform Committee and Public Finance Committee.
Save by subscribing to us for your print and/or digital copy.
P/S: The Edge is also available on Apple's AppStore and Androids' Google Play.