This article first appeared in The Edge Malaysia Weekly, on January 14, 2019 - January 20, 2019.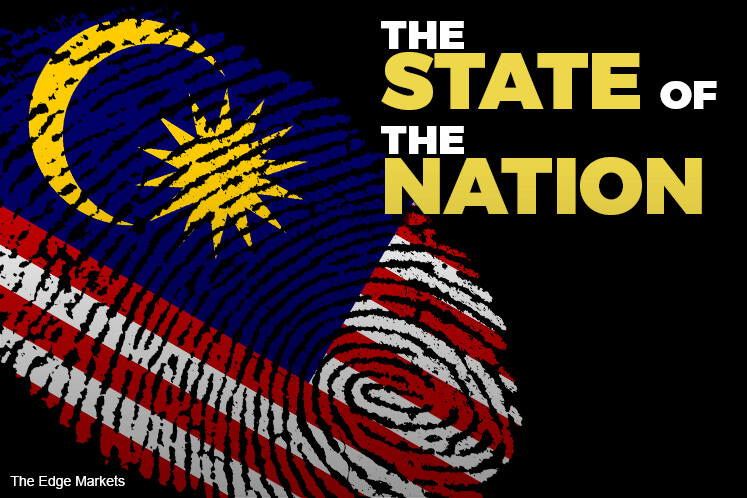 THE highly anticipated trade talks between US and China last week seemed to have ended on a good note, signalling that the world's top two economies are now eager to come to a resolution on their tit-for-tat tariff war that engulfed most of 2018.
Investors reacted positively and global stock markets were lifted higher last week. In the US, the Dow Jones Industrial Average  closed higher for four consecutive days, ending last Thursday at 24,001.92 points — up 2% from Jan 7.
After the three days of discussions between the two countries, the Office of the US Trade Representative issued a statement saying that the talks "discussed ways to achieve fairness, reciprocity and balance" in the trade relations between the two economies and mentioned the need for "effective enforcement" of any deal.
The USTR also said the talks focused on China's pledge to buy a substantial amount of energy, manufactured foods and agricultural products from the US.
On the Chinese side, commerce ministry spokesman Gao Feng told journalists that both sides were "serious and honest". He also said issues such as forced technology transfers, intellectual property rights, non-tariff barriers and cyberattacks were an important part of the talks.
Although the initial talks have brought about positive sentiment, economists warned of the need to stay realistic, given that the tension is still far from over on the back of the trade issues at stake.
"Any developments for further talks or meetings would signal progress has been made and hopefully extend negotiations through the first half of the year while keeping current tariff rates on hold. However, there are still a number of hard-hitting issues to be resolved and concessions that the US is seeking," says United Overseas Bank (M) Bhd economist Julia Goh.
"As such, we think there are still risks to watch on the trade front against a backdrop of decelerating global growth."
A large part of this willingness to resolve their trade disputes is likely because of the economic slowdown expected in China while the US economy faces headwinds. At this juncture, a prolonged trade war or escalation of tariffs imposed would not just be negative for the two economies but has the potential of sending the global economy into a tailspin as well.
MIDF Research economist Dr Kamaruddin Mohd Nor highlights that global trade in intermediate goods is more than double that of final goods.
"This indicates deep global supply chain interconnectedness among countries. When China sneezes, the rest of the world can catch a cold, including the US," he says.
In the US, says Socio-economic Research Centre executive director Lee Heng Guie, the fading effects of fiscal impulse, tax cuts and the impact of interest rates will take some steam off the US economy.
Last week, US Federal Reserve chairman Jerome Powell reiterated that the central bank will be patient in raising interest rates this year on the back of global growth worries that have roiled markets in recent weeks. He believes that the US economy is "solid" and the principal concern is on global growth slowing.
This year, global growth is forecast to expand at a more muted pace of 3.5% to 3.6% from 3.7% last year.
Meanwhile, China's economy is also starting to feel the pressure from the increasing downside risk to global growth. The Chinese authorities recently announced several proactive fiscal and monetary measures to spur growth and support lending to productive sectors to hold the economy above the 6% growth threshold.
Last November, notes DBS Research, retail sales growth slipped to its lowest in 15 years as weak car sales accounted for two-thirds of consumer durables. Trade data was weak due to faltering global demand while the Purchasing Managers' Index also contracted after two years of expansion. This resulted in industrial profits declining for the first time in three years.
There is also concerns that China could fall into disinflation as its Consumer Price Index fell to 1.9% year on year last month from 2.2% in November.
DBS Research believes that the Chinese authorities will become increasingly aggressive in rolling out stimulus measures this year in a bid to spur growth.
Nonetheless, trade resolutions between the US and China will take some challenge off global growth. Lee shares that besides the obvious boon for the global economy if both countries come to a compromise without ramping up more tariffs, another positive outcome is that investor sentiment and confidence would receive a boost as a trade resolution would remove one of the main headwinds and uncertainties clouding the global economy and financial markets. "That said, lingering uncertainties remain ... the timing of the US Federal Reserve's rate hikes path, the outcome of Brexit by end-March and geopolitical and political risks."
Upside for Malaysian economy
Should the trade war de-escalate, says Lee, the less disruptive global economy would be positive for Malaysia's exports. Currently, exports are expected to grow at a more moderate pace this year due to weaker demand for electronic and electrical products as well as moderate commodity prices.
Kamaruddin argues that Malaysia as an open economy will also benefit from an improved external environment if the US and China can come to a consensus.
"The trade war has negatively impacted sentiment at the global level. This, in turn, affects investment decisions and trajectory of future growth. Global foreign direct investment was down to about 40% in the 1H2018 as a result of the uncertainty caused by, among others, the trade war," he points out.
Lee says a quick resolution of the trade war will have positive spillover effects on domestic businesses and investor sentiment. "But, some cautiousness is expected as investors are still trying to get in tune with the new political landscape and policy transition and adjustment besides concerns about a slowing global economy as well as uncertainty about the Fed's future rate hikes path."
For now, he says, the Malaysian economy is expected to face another tumultuous year. The gross domestic product growth estimate of 4.7% will be challenged by ongoing domestic adjustments and rising external headwinds from the further tightening of US interest rates.
Save by subscribing to us for your print and/or digital copy.
P/S: The Edge is also available on Apple's AppStore and Androids' Google Play.