This article first appeared in The Edge Malaysia Weekly, on February 15, 2021 - February 21, 2021.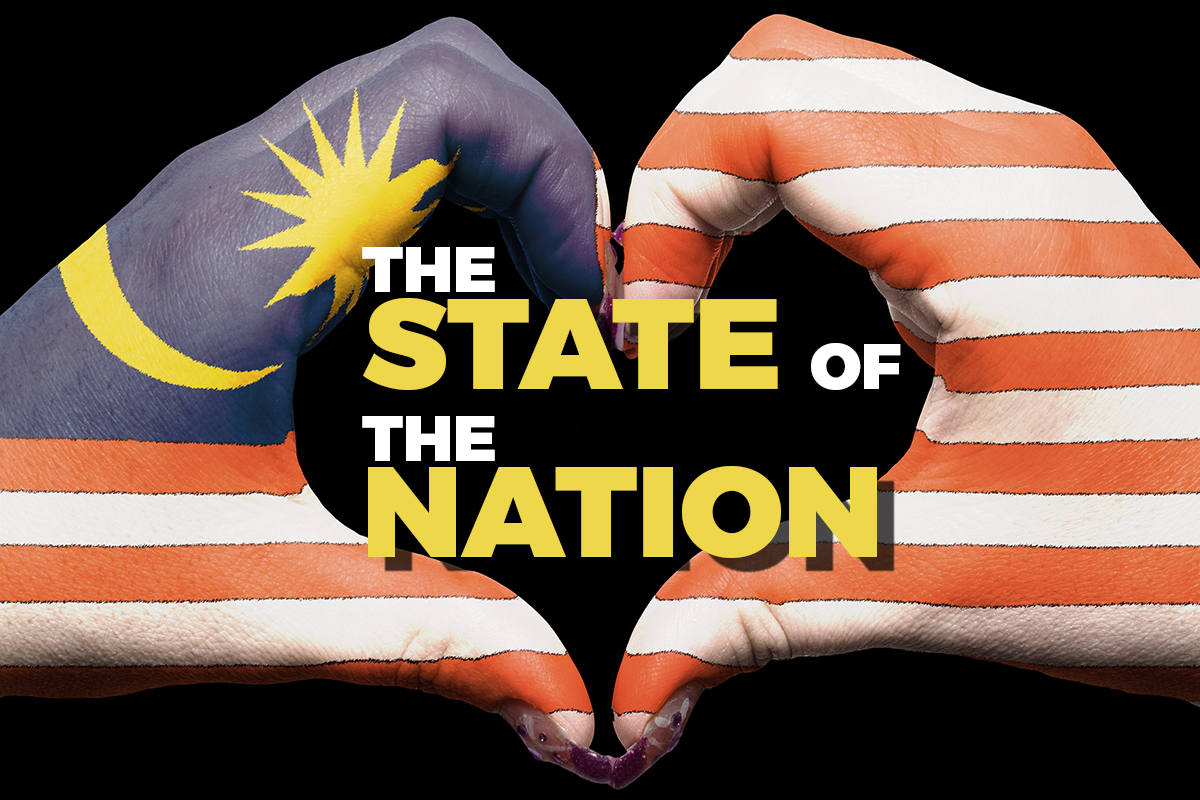 THE recent uptrend in crude oil prices seems to suggest that the commodity is staging a comeback. Since breaching the US$50 per barrel mark in early December last year, Brent crude has continued to climb steadily amid the continued uncertainty surrounding the virus.
On Feb 8, Brent crude climbed above US$60 a barrel — for the first time in a year.
The rise in oil prices has been linked to several factors. One is undeniably propped up by the Covid-19 vaccine breakthrough last year, renewing optimism about fuel consumption, while colder winters have also helped push up prices, especially for liquefied natural gas (LNG).
LNG futures for delivery to Japan have risen 130% from early December to its peak in January and 40% higher at the time of writing.
National oil company Petroliam Nasional Bhd's (Petronas) gas and new energy segment contributed 26.9% to its revenue for the nine months to Sept 20, 2020, behind upstream (30%) and downstream (35.7%).
On crude oil prices, market experts say the uptrend is also due to lower supply in the market. In January, Saudi Arabia pledged to further cut its oil production by a million barrels a day in February and March. News reports also indicate that oil production in other parts of the world are restrained.
Certainly, rising crude oil prices bode well for the Malaysian government's coffers, seeing how it has always played an important part as a component in the country's revenue.
This year, the Ministry of Finance (MoF) has estimated petroleum-related revenue to come in at 16% of total revenue, or RM37.9 billion. The estimated revenue is based on crude oil assumption of US$42 per barrel, which now looks conservative compared with current prices.
Conservative as it may be, it should be kept in mind that the 2021 crude oil assumption was made in the third quarter of 2020, says Associated Chinese Chambers of Commerce and Industry of Malaysia's Socio Economic Research Centre (SERC) executive director Lee Heng Guie.
"The estimation of US$42 per barrel was made during the preparation of Budget 2021, when the global oil market was still roiled by the rapid spread of the virus infection and low visibility of vaccines. Market sentiment has changed, as the vaccine and vaccination plans have lifted it and [are expected] to support the global recovery in 2H2021," Lee explains.
United Overseas Bank (M) Bhd economist Julia Goh agrees that, while US$42 per barrel is conservative, it was considered appropriate at that time.
She says that, if there could be an additional US$10 upside to the Budget 2021 oil assumption — implying US$52 per barrel — the government could see an additional oil revenue of RM3 billion.
This is because, for every US$1 rise in oil price, it is expected to add RM300 million in oil-related revenue.
In an even more optimistic scenario, if oil continues to stay at US$60 per barrel, it will bring the additional oil-related revenue to RM5.4 billion.
"Higher oil prices would relieve the budget, given its tight fiscal space, and additional oil revenue would come in handy to shore up the government's balance sheet," notes Lee.
In 2018 and 2019, the average Brent crude price stood at US$71.69 per barrel and US$64.16 per barrel respectively.
In 2018, federal government oil-related revenue amounted to RM50.53 billion and made up 21.7% of total revenue.
As for 2019, oil revenue amounted to RM83.81 billion, or 31.7% of total revenue, as it included a RM29.87 billion (11.3%) special dividend from Petronas.
Crude oil prices tend to be volatile, though. In 2018, Brent crude climbed to a high of US$86.29 per barrel in early October but fell quickly and hit $52.73 per barrel by end-December.
SERC's Lee, who estimates oil prices at US$50 to US$55 per barrel this year, cautions that the pandemic risk remains if the new variant of the Covid-19 virus spreads, despite the massive vaccination programme in some advanced economies, and could prompt countries to reimpose lockdown measures. Such a scenario could derail the global demand for crude oil.
Meanwhile, Goh says an area to keep an eye on is the upside risk to domestic fuel prices and inflation, if crude oil prices continue to rise.
"Previously, there was a ceiling price for RON95 at RM2.08 per litre. Should Brent crude continue to push higher, till it lifts RON95 above RM2 per litre, this will drive up cost-push inflation pressure and the government may need to consider higher fuel subsidies. Therefore, this could offset some of the additional oil revenue," she says.
Goh believes that a more important driver for government coffers would be the pace of economic recovery and gross domestic product (GDP) targets, as non-oil revenue contributes more than 80% of total revenue.
UOB projects Brent crude to be at US$55 per barrel in 2021.
Ringgit strengthens as oil price climbs
As crude oil price climbs, the ringgit has continued to strengthen against the US dollar. At the time of writing, it was trading at 4.04 to US$1.
Over the period of one year, the ringgit was transacted between 3.9957 and 4.4490 against the US dollar.
The ringgit is also positively correlated with the Chinese renminbi, given that Malaysia and China are rival exporting nations.
"In the short term, these two factors [oil prices and renminbi], alongside US dollar movements, will drive the ringgit," says Goh.
As crude oil prices rise, oil export earnings would benefit from the lift, given that higher selling prices would bring higher revenue.
Nevertheless, Bank Islam chief economist Dr Afzanizam Abdul Rashid points out that the exchange rates would play a role as well in determining the size of the revenue stream.
"If the ringgit continues to strengthen against the US dollar, that would mean lower revenue if sales proceeds were to be converted to ringgit.
There is also the factor of quantity produced to be considered. For instance, Malaysia is part of the OPEC+ pact, in which the country has committed to reducing crude oil production by 102,000 barrels per day for January to March. This would keep a lid on the potential upside, since Malaysia would need to comply with the production limit to stabilise international crude oil prices.
"In a nutshell, it's not really a straightforward answer, but the rise in commodity prices would generally benefit Malaysia's exports," he explains.
In 2020, the total export value of crude oil, refined petroleum products and LNG amounted to RM101.42 billion, down 22% from 2019, which recorded a total of RM130.63 billion.
LNG, specifically, has seen steady growth in its export value between 2016 and 2019, whereas that of crude oil and refined petroleum products grew between 2016 and 2018 but faltered in 2019.
OCBC Bank economist Howie Lee believes Malaysia is likely to see higher export revenue this year than it did last year, but that intermittent logistics disruptions and supply constraints mean that total revenue collected is more dependent on price than volume.
"Things should look up from here, though," he concludes.