This article first appeared in The Edge Malaysia Weekly, on October 25, 2021 - October 31, 2021.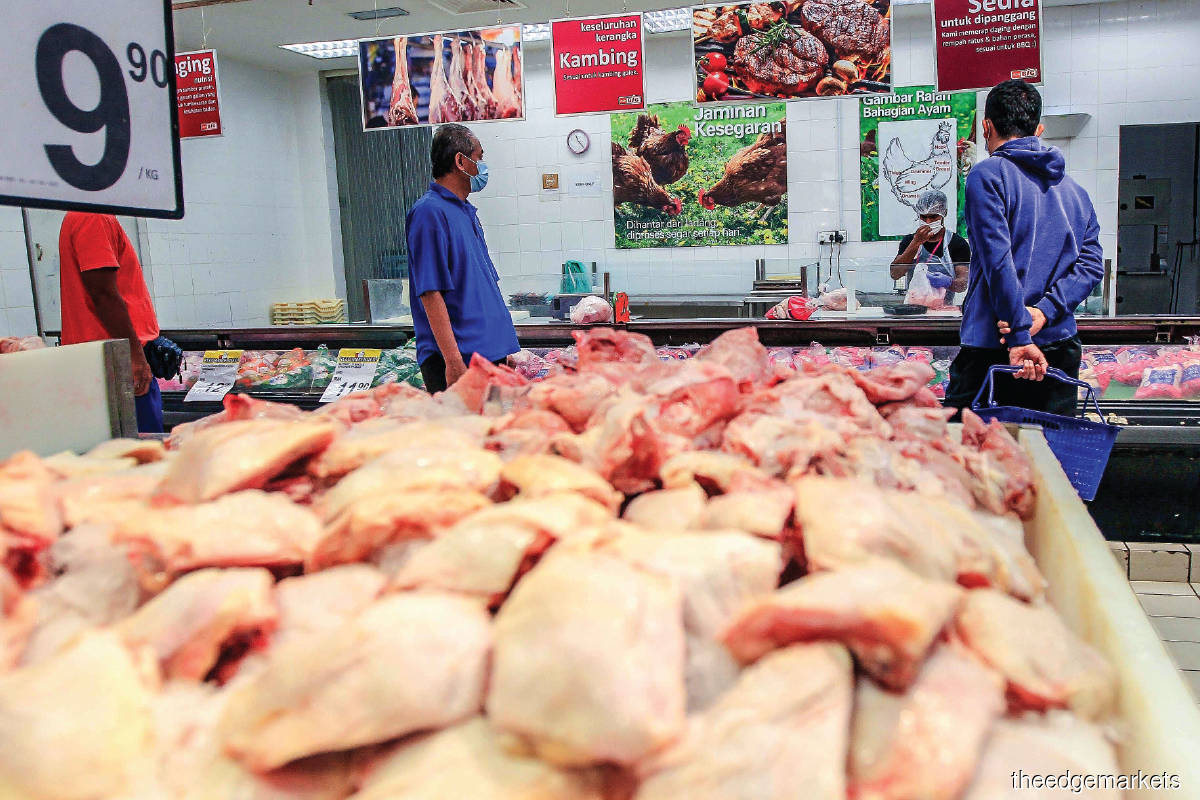 BANK Negara Malaysia could well be the next central bank in the region to raise interest rates but this is not expected to happen when its Monetary Policy Committee (MPC) next meet on Nov 3.
What the MPC has to say about the economy and inflationary pressures at its last scheduled meeting for 2021 is likely to draw more interest among those looking to gauge whether an interest rate hike will come earlier than the second half of next year. There are those who think it should. More on this later.
Globally, the narrative on any bouts of inflation being purely transitory has come under serious debate. More pundits now see a risk of price increases, previously tied to Covid-19-related bottlenecks, to last for more than just a little while — calling into question whether it would really be a mistake to raise rates when transience could last much longer than previously thought.
South Korea's central bank raised rates in August. Norway's and Brazil's central banks did the same in August and September respectively. Singapore's central bank, which uses its currency rather than interest rates to guard against inflation, also turned more hawkish on Oct 14, a few days after Bank of England governor Andrew Bailey spoke of "some very big and unwanted price changes" and said "transience would be longer". Those who disagree with the BoE point to how the European Central Bank wrongly raised rates in 2011.
Yet, the discord is unlikely to subside just yet. Last Thursday (Oct 21) — soon after the US Federal Reserve said it would bar top officials from buying and selling individual stocks and bonds or trade derivatives, following the resignation of two Fed regional presidents on the back of trading disclosures — Atlanta Fed president Rapheal Bostic told CNBC that he saw an interest rate hike coming in the "late third, maybe early fourth" quarter of 2022, as he does not see inflation going away soon. Other Fed officials still maintain, however, that inflation in the US — which reached 5.4% in September, the highest since January 1991, on higher food and energy prices — is transitory.
Higher food prices
Incidentally, higher food prices were a key contributor to Malaysia's headline inflation edging higher both year on year and month on month in September. After easing four straight months from as high as 4.7% in April to 2% in August, headline inflation edged higher to 2.2% y-o-y in September (same as July). The reading was slightly ahead of consensus expectations of 2.1%.
While it was the transport subgroup that continued to show double-digit 11% y-o-y increases on the back of the low base effect on items such as fuels and lubricants, most staple food items — including meat, fresh fish, vegetables and eggs — recorded a price increase, leading to a steep rise in price inflation of food at home (up 2.6% y-o-y in September versus 1.4% y-o-y in August). That was the fastest increase since January 2018, according to economists at UOB Bank Malaysia.
In his statement with the release of the latest Consumer Price Index (CPI) reading last Friday (Oct 22), chief statistician Datuk Seri Mohd Uzir Mahidin said the 1.9% y-o-y jump in Food and Non-Alcoholic Beverages, with the highest increase of 5.8% recorded in the meat subgroup, "was mainly due to the increase in the average price of chicken in September to RM9.35 per kg from RM8.50 per kg in September 2020". The Fish and Seafood subgroup rose 3.5%, "attributed mainly to the increase in the average prices of Indian Mackerel to RM15.60 (from RM14.30 in September 2020) and Selayang to RM11.40 (from RM9.80 in September 2020)".
He also noted that all states registered an increase in the CPI in September as well as in the index of Food and Non-Alcoholic Beverages, with the highest increases recorded by Pahang (2.7%), Selangor and Wilayah Persekutuan Putrajaya (2.4%), Perak (2.4%), Terengganu (2.2%), Johor (2.2%), Melaka (2.2%) and Kelantan (2.1%).
While fully vaccinated individuals — including those in the Klang Valley, which was at the time still under Phase 1 of the National Recovery Plan — have been allowed to dine in at eateries and visit night markets since Aug 20, the price inflation for food away from home was only 1% in September while the price inflation for restaurants and hotels was only 0.3% in September.
October CPI data (out on Nov 26) would be of interest to gauge the early impact of Malaysia's transition to an endemic phase, including allowing interstate and overseas travels for the fully vaccinated from Oct 11 and the Klang Valley moving to Phase 4 effective from Oct 18.
Whether unemployment rates — which fell to 4.6% in August from 4.8% in July, with more economic and social activities being allowed again in mid-August — continue to improve in September would also be of interest when the data is released on Nov 9.
Subdued demand, subsidies
Core inflation expectedly remained subdued at 0.6% y-o-y in September. That, along with services inflation hitting a new record low of 0.4% y-o-y in September (0.5% in August), "suggests that underlying demand price pressures have remained subdued amid lingering pandemic uncertainties", UOB Malaysia senior economist Julia Goh and economist Loke Siew Ting write in a note dated Oct 22.
They expect inflationary pressures to "remain manageable in 4Q2021 cushioned by government relief measures" but added that "heading into 2022, upside risks to the inflation outlook have emerged, following a global energy crunch, prolonged global supply chain bottlenecks and labour shortage post-pandemic".
That, they say, "could lead to more persistent inflation and second-round effects". Although utility bill discounts as well as fuel and cooking oil subsidies are expected to continue in 2022, the UOB economists note that regulators would be firming up the next base electricity tariff for January 2022 to December 2024 amid surging fuel costs.
Indeed, for Malaysia, higher energy prices have not had as big an impact on inflation, owing to government subsidies on fuel and cooking oil as well as electricity bill discounts. The government allocated RM8 billion to cover fuel and cooking oil subsidies this year — almost the same as the actual spending of RM2.16 billion in 2020 and RM6.3 billion in 2019 put together.
That said, Brent crude oil closing above US$85 per barrel last Tuesday (Oct 19) for the first time since October 2018 — amid ongoing concerns over supply tightness and geopolitics over natural gas — is a much better situation for Malaysia's government finances than the sub-US$20 per barrel levels of April 2020, when Covid-19 forced most of the world into various degrees of lockdown.
Timing the next hike
While acknowledging the impact of the global commodity price movement on inflation, Bank Negara's MPC noted in its Sept 9 statement that its inflation outlook is also subject to "policy measures to alleviate the cost burden of the public". At the end of its previous meeting, the MPC said it expected headline inflation to average between 2% and 3% in 2021 and underlying inflation "to remain relatively subdued in 2022".
As Bank Negara has previously tolerated periods of negative real interest rates in favour of growth, a seasoned economist says rate-setters are likely to choose to err on the side of caution and want to see more conclusive evidence that economic recovery is underway before lifting the overnight policy rate from its all-time low of 1.75%, which has been maintained since July 2020.
The MPC's final scheduled meeting for this year on Nov 3 comes ahead of the release of third-quarter GDP data on Nov 12. That first-quarter GDP is usually released in May could be one reason most economists expect a rate hike to happen only towards the middle of next year.
Given that Malaysia is expected to project at least 5% to 6% GDP growth for 2022 when tabling Budget 2022 on Oct 29, an observer reckons that a strong fourth-quarter GDP reading in February next year could help move the timing for a rate hike earlier — especially if 2021 GDP comes in ahead of the revised official projection of 3% to 4%. The MPC is expected to meet in January, March and May in 1H2022 and in July, September and November in 2H2022, based on previous schedules.
"If you believe there is no need for further rate cuts because there is already targeted aid for the bottom 50%, why not raise rates to allow banks to build up their buffers to facilitate continued targeted aid only for those who really need them?" one observer asked, adding that pensioners relying on interest from fixed deposits would need to make more than 2% if inflation is going to be higher than that for more than a little while. "I don't expect the price of char kuey teow to come down if the price of egg comes down, do you?"