This article first appeared in The Edge Malaysia Weekly, on June 22, 2020 - June 28, 2020.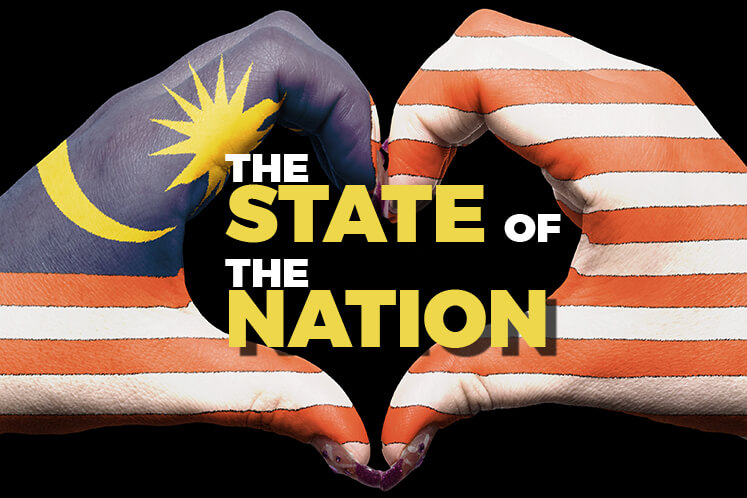 SEMI-SKILLED workers such as clerical and administrative staff, service and sales workers, machine operators and assemblers, and low-skilled workers taking up elementary jobs like office cleaners, kitchen helpers and garden labourers, constitute 76% of Malaysia's workforce.
For these two groups of people, engaging the services of recruiters or making their pitch on LinkedIn may not be the most optimal route to seeking employment. Recognising this, jobs portal FastJobs Malaysia aims to alleviate the pains of job seeking for non-executives and, at the same time, simplify the hiring process for employers.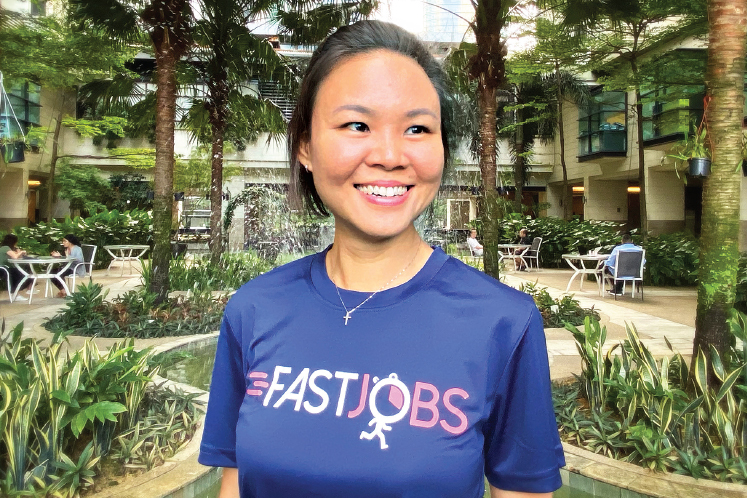 General manager Joelle Pang (pictured) describes FastJobs as a platform that aims to "remove or reduce the disconnect between employers and jobseekers".
"What's unique about FastJobs is our vision to provide equal access to job opportunities for everyone. In equal access, we really looked at what the non-executive jobseeker — which in Malaysia's context is the low- or semi-skilled jobseeker — needs.
"That is why we operate predominantly via mobile apps instead of just being a web [platform], so that we can leverage the trend of the increased use of smartphones. Similarly, our job opportunities [posted] are targeted at this segment of jobseekers, such as entry-level office jobs, administrative and clerical roles, as well as operational roles in the hospitality and retail sectors," she says.
FastJobs Malaysia is the Malaysian unit of the Southeast Asian company that was founded in Singapore in 2015, and which is a subsidiary of Singapore Press Holdings Ltd. Besides Singapore and Malaysia, FastJobs also has a presence in the Philippines.
Since its inception in 2017, FastJobs Malaysia has registered over one million Malaysian jobseekers on its mobile app and web platform. By end-May, this number had increased by 15%.
"During the Movement Control Order (MCO) and Conditional MCO period alone, we saw 50,000 new jobseekers registering on our platform. This has given us great confidence that, while the job market has taken a hit during this period, there is still a great demand for job opportunities, which we believe will be met very soon as the market starts to recover. We have started seeing that already, with more job opportunities returning to our platform," says Pang.
FastJobs has also simplified the employment process with its "WhatsApp to Apply" feature, which allows jobseekers to apply for roles via the messaging application.
"This is a feature that has been really appreciated by our employers, as it has reduced the hiring time from what used to be two weeks to 24 hours, which is so important in driving their business expansion activities as it is this segment of jobseekers that keeps their business operations going.
"We also have an instant messenger app called FastChat to seamlessly connect our active jobseekers to trusted employers, and we offer e-FastRecruit services, where we do the sourcing and assessment of relevant candidates, and do the heavy-lifting of coordinating employers' virtual hiring efforts," says Pang.
In essence, FastJobs' core competency is bringing a high volume of jobseekers to employers, and its technology platforms ensure that the processing time of these candidates is shortened from as much as one week to half a day.
"For jobseekers, they benefit by receiving a response to their applications fast, and are not left out in the cold," Pang notes.
Among the employers that actively use FastJobs' services is bubble tea franchise Tealive.
"We are their recruiting partner, and we help [publicise] their vacancies to our user base through job ads and other marketing efforts such as app notification pushes and email blasts. Tealive is a big fan of FastJobs' WhatsApp to Apply feature as it allows them to process their hiring applications with speed, which is important in a fast-paced retail food and beverage (F&B) environment that requires new hires within a short period of time," says Pang.
Other FastJobs registered employers include Guardian Pharmacy, glove maker Top Glove Corp Bhd, hypermarket operator Tesco Malaysia and online grocer HappyFresh.
According to Pang, FastJobs will also be playing its part in helping one of the biggest casualties of Covid-19 — the hospitality sector — by reaching out to the Malaysian Association of Hotels to assist it with talent retention strategies.
"We have been taking proactive measures via targeted email blasts and push app notifications to highlight active job posts to retrenched workers.
"Based on an analysis that we conducted on our database, we found that many jobseekers from the hospitality industry are open to explore other fields such as sales, retail or marketing, F&B and administrative and clerical roles," she says.
FastJobs also hopes to play a more active role in helping manage the high rate of unemployment by identifying synergistic opportunities with companies and relevant public and private authorities such as the Malaysia Digital Economy Corporation, the Human Resources Development Fund and the Social Security Organisation.
"We hope to collaborate with these agencies to see how we can help the jobseekers on our platform be retrained and placed into meaningful employment opportunities moving forward.
"Similarly, we are also evaluating many training and education partners that will be able to help us support this group of jobseekers by equipping them with not just technical skills but soft skills as well to prepare them for their next employment opportunity," says Pang.