This article first appeared in The Edge Malaysia Weekly, on April 6, 2020 - April 12, 2020.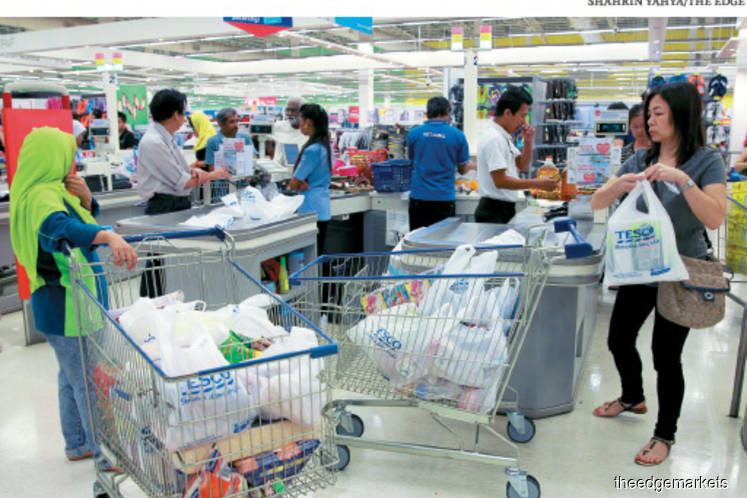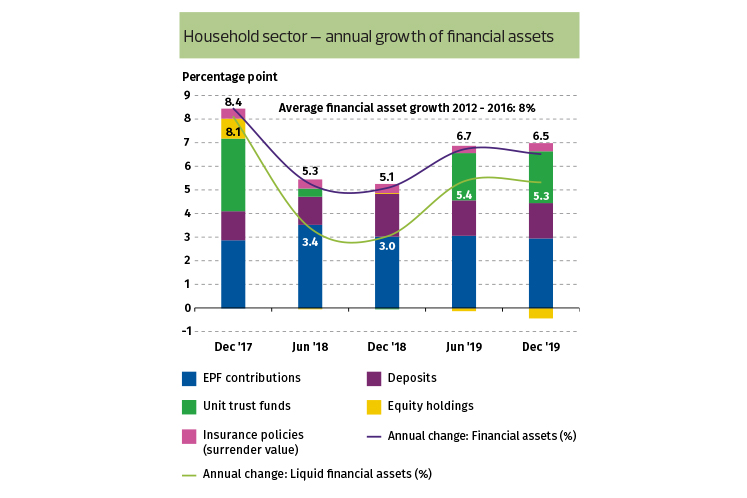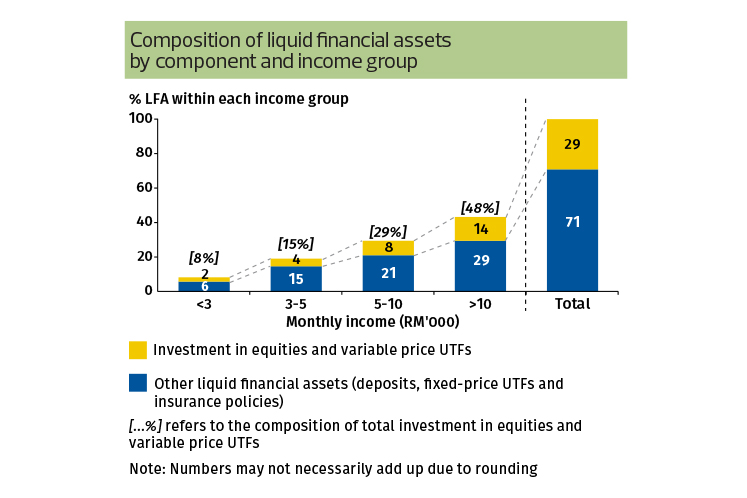 MALAYSIAN households are changing the way they invest their money. Rather than stashing their cash in bank deposits, they have been investing more in unit trust funds, including variable-price funds, as they hunt for higher yields, Bank Negara Malaysia's latest financial stability review for the second half of 2019 shows.
The shift is not surprising given the current low interest rate environment.
It is worth noting, however, that more than 60% of households' liquid financial assets (LFA) are still held in bank deposits and Amanah Saham Nasional Bhd's fixed-priced unit trust funds, which are not affected by equity market movements, the central bank says.
Malaysians' change in choice of investment instrument means there is a higher chance that their debt-servicing ability will be affected if returns on such investments, particularly leveraged investments, turn out to be weaker than expected, Bank Negara explains.
Based on latest available data tabulated by the central bank, investment in equities and variable-price unit trust funds accounted for 29% of households' LFA. Close to half of these types of investments are undertaken by households earning more than RM10,000 a month.
"These assets also contribute to a higher proportion of their LFA compared with other income groups, potentially making them more susceptible to vagaries in the performance of the equity market," says Bank Negara.
That said, those with a household income of above RM5,000 and who represent 62.3% of household debt, are expected to be able to continue servicing their debt, with sufficient LFA over debt above the prudent threshold, based on the central bank's simulation.
The simulation also found that even after a severe correction in the equity market, most households would remain above the threshold of one time of LFA.
Meanwhile, it is reassuring to note that growth in households' financial assets have continued to outpace growth in debt for the third consecutive year. As at December 2019, household financial assets to gross domestic product (GDP) stood at 179.3% compared with 177.6% as at June 2019.
Nevertheless, household debt rose to 82.7% of GDP in December 2019 from 82.2% of GDP in June 2019. Malaysia's household debt level remains one of the highest in the region. Thailand has a household debt level of 78.7% of GDP, while Singapore's is 65%.
The faster pace of growth in the second half of 2019 was driven by loans for the purchase of residential properties, bolstered by the Home Ownership Campaign launched by the government.
Household loan impairments continue to be driven by residential property loans, which grew to 7% as at December 2019 from 2.4% growth in December 2018.
Bank Negara notes that the rise in housing impaired loans came from borrowers with variable income. Still, it maintains that the risk to financial stability is contained given that the exposures-at-risk associated with this group of borrowers only account for 2% of total banking system loans.
Nevertheless, the central bank acknowledges that the elevated level of household indebtedness remains a source of potential risk to macroeconomic and financial stability.
"Going forward, ensuring that further debt accumulation is undertaken prudently, particularly by those in the vulnerable segment, will remain important to secure the financial resilience of households over the longer term," it says.