This article first appeared in The Edge Malaysia Weekly, on October 19, 2020 - October 25, 2020.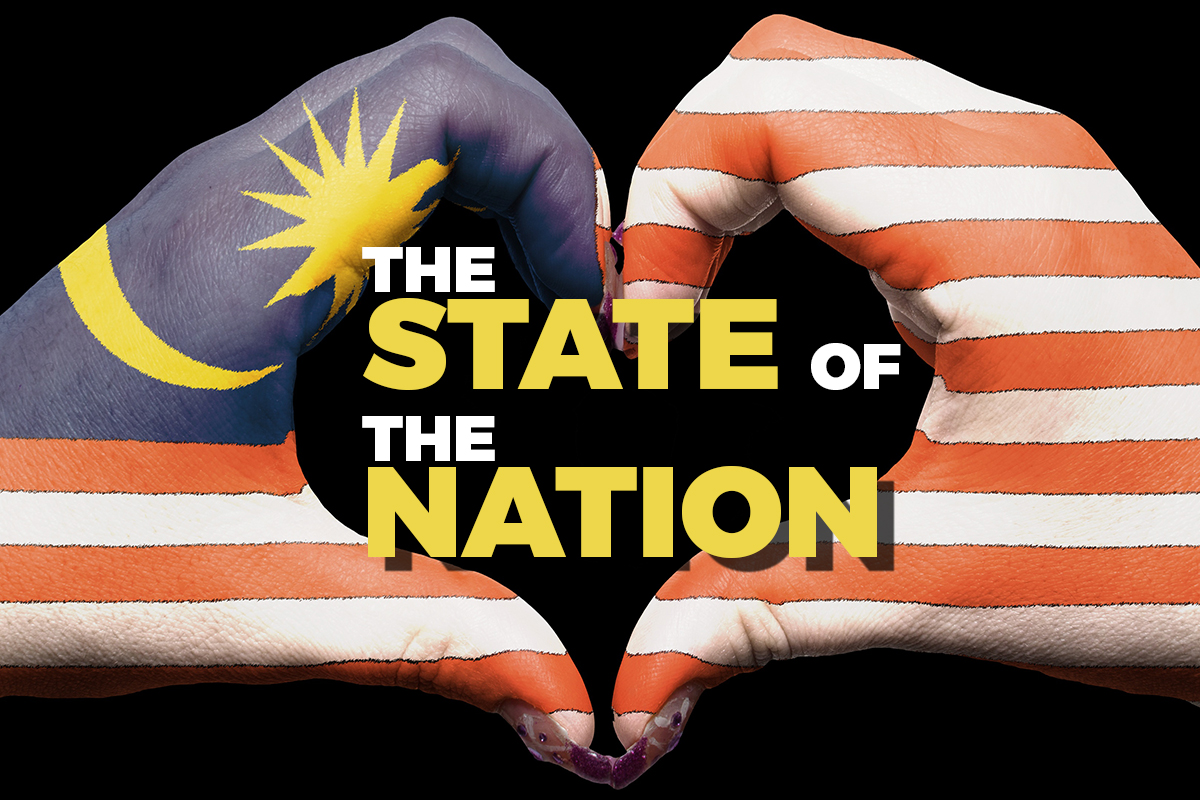 THE two-week Conditional Movement Control Order (CMCO) in Kuala Lumpur, Selangor and Putrajaya as well as in Sabah — which collectively contributed 46.7% of the country's economy in 2019 — could shave another 0.4 percentage points off the country's headline gross domestic product (GDP), which is officially projected to contract between 3.5% and 5.5% this year, some economists say.
That is assuming the two-week CMCO — which runs from Oct 14 to 27 in the Klang Valley (Oct 13 to 26 for Sabah) — will not need to be extended beyond the fortnight.
With businesses, factories and malls still allowed to operate with tighter social distancing rules, the concern is the impact of the ongoing uncertainties on business sentiment, the labour-market recovery and consumer spending.
"Coming at a time when the loan moratorium has expired and households need to service their mortgage and car loans once more [from Oct 1], it would add to the pressure on the pace of economic recovery in the fourth quarter. Hence, the next two weeks will be especially critical. There remains hope that the more stringent measures can flatten the pandemic curve for Malaysia once again," OCBC Bank economist Wellian Wiranto writes in an Oct 13 note.
There is also hope that "policy response to arrest further slide in economic momentum may be forthcoming", says CGS-CIMB Research head Ivy Ng and economist Michelle Chia, who "expect CMCO 2.0 to be brief".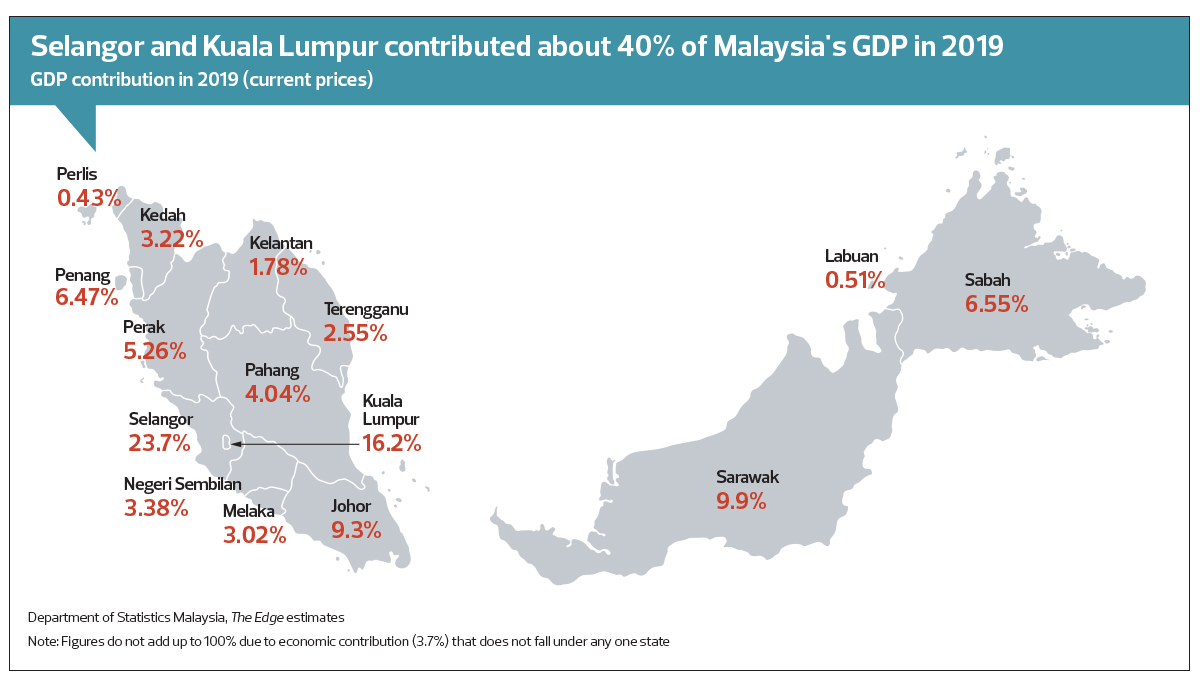 In a note dated Oct 12, CGS-CIMB trimmed its GDP forecast from -4% to -4.4% and expects every two-week extension of the CMCO beyond Oct 28 to subtract another 0.18 percentage points off its headline GDP forecast.
It also now does not discount the possibility of another 25-basis-point cut in the overnight policy rate (OPR) by Bank Negara Malaysia on Nov 3 versus previous expectations of an extended pause.
Edward Lee, chief economist (Asean and South Asia) for Standard Chartered Bank in Singapore, also sees "a risk of Bank Negara cutting rates again in November.
"The resurgence in Covid-19 infections and latest high-frequency data suggests that the economic recovery momentum is stalling, with only a moderate improvement in the labour market. Bank Negara may be less neutral now," Lee tells clients in a note dated Oct 13 but maintains his call for the OPR to be kept unchanged at the current 1.75%. "Rates are already at a historical low and further cuts may have only a limited marginal impact (with pandemic restrictions in place) and reduce future policy space. We also think that a contained resurgence in infections is within the central bank's expectation and the pace of economic activity may not slow down as much as in the previous CMCO phase."
There may well be a need for greater fiscal policy intervention to protect jobs and livelihoods and ensure that the green shoots of economic recovery continue to grow.
"The recent surge in Covid-19 infections and tightening of MCO in Sabah, Selangor, KL and Putrajaya is expected to put a strain on the labour market recovery. The unemployment rate is expected to remain elevated between 4.7% and 5% in the coming months," Julia Goh, UOB Bank Malaysia's senior economist, writes in an Oct 13 note after the August unemployment rate stayed at July's 4.7%, albeit with 3,500 fewer unemployed persons.
"The moderation in employment gains and narrower declines in unemployment is in sync with other economic data that suggests a slower recovery in August [after the steep improvements in May to July during the initial restart and recovery phase]."
If the country wants domestic tourism to fill some of the void from the absence of foreign travellers, the pandemic curve needs to be successfully flattened again. As it is, the already hard-hit travel and hospitality sectors would take another blow if inter-state travel continues to be barred or if more Malaysians choose to limit their movement and play it safe even after restrictions are lifted.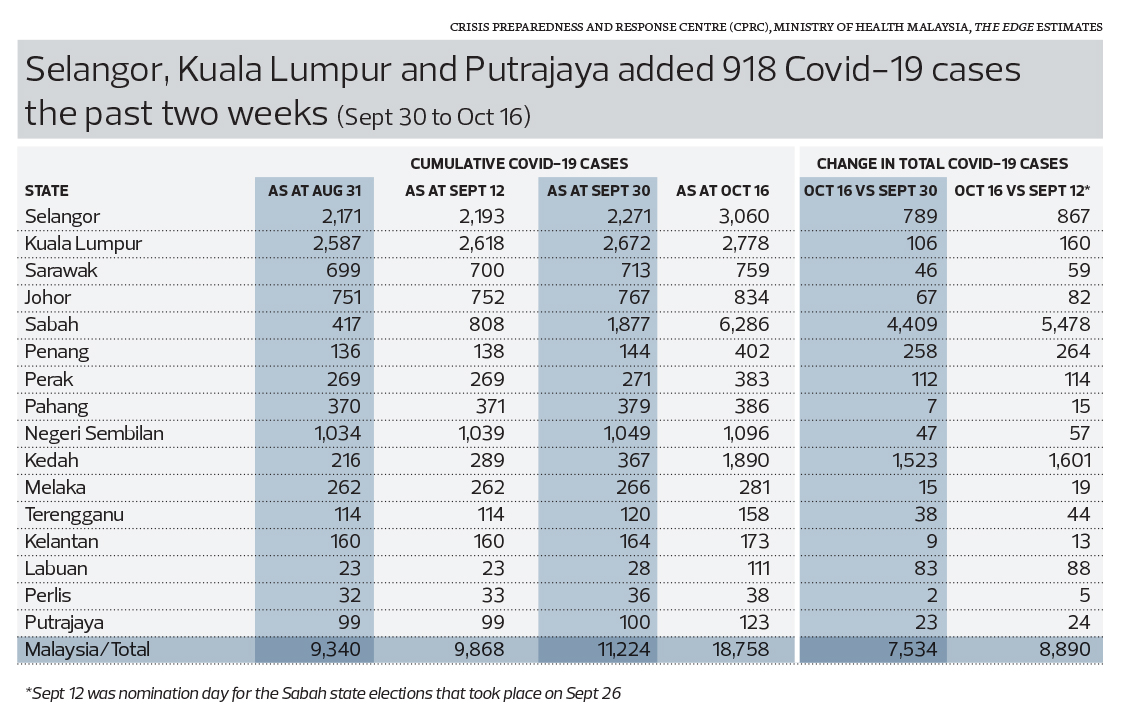 A closer look at the Covid-19 data the past two weeks shows that 58.5% or 4,409 of the 7,534 new Covid-19 cases from Oct 1 to 16 were from Sabah while 12.2% or 918 were from the Klang Valley. Cases in the Penang and Kedah jail, to which the general public has limited exposure, accounted for at least 22% or 1,696 cases during the same period, our back-of-the-envelope calculations show.
We can ask whether the CMCO in the Klang Valley was necessary or will be extended beyond two weeks, but the bigger question is whether Budget 2021 can deliver the hoped-for fiscal boost to the economy when it is tabled on Nov 6 — less than three weeks away.
Budget 2021, which is supposed to be the first national budget since Covid-19 hit and the first under the 12th Malaysia Plan (2021-2025), is expected to be expansionary to ensure the country's recovery from the pandemic.
Yet, there is speculation that Budget 2021 will be turned into a no-confidence vote against Prime Minister Tan Sri Muhyiddin Yassin, who assumed office in March this year.
Opposition leader Datuk Seri Anwar Ibrahim, who met the king last Tuesday (Oct 13), claims to have the numbers to assume the premiership. His claim, however, remains unproven for now, with the palace postponing "to a later date" the meetings between the Yang di-Pertuan Agong and the leaders of three political parties — Umno, DAP and Parti Amanah Negara — that were originally scheduled for Oct 15 and 22.
If the country is to emerge from the pandemic stronger, the immediate hurdle it needs to overcome may well be this political deadlock that will come into play when Parliament resumes on Nov 2.