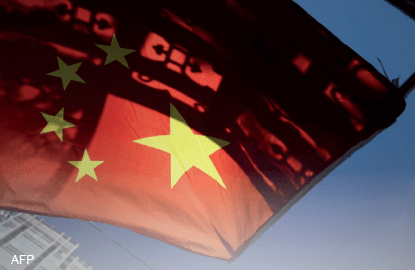 This article first appeared in The Edge Malaysia Weekly, on January 11 - 17, 2016.
"WEAK" is not usually the kind of word one associates with an economy like China, whose growth rates have continuously outshone those of almost the rest of the world. However, judging from the latest economic data out of the republic, affectionately known as the world's factory, the Eastern giant may soon have to get accustomed to it.
When markets returned from an extended New Year weekend, they were greeted by a Caixin China general manufacturing Purchasing Managers' Index (PMI) — a composite indicator designed to provide a single figure snapshot of operating conditions in the manufacturing economy — that had contracted for the 10th month running to 48.2 in December 2015.
Production fell as weak market conditions and reduced client demand prompted firms to cut output. This was in line with contracting manufacturing PMIs in all BRIC economies, which saw an outright contraction, the first since late 2013. That China's PMI reading was the second lowest after the scandal-ridden Brazil would not have escaped the eye of market observers.
Two days later, on Jan 6, it was revealed that China's PMI for its services sector — the biggest contributor to gross domestic product (GDP) — came in at just over the 50-point mark — 50.2 — in December, expanding at the slowest pace in 17 months.
Julia Goh, an economist at United Overseas Bank (M) Bhd, tells The Edge that the numbers come as no surprise. She believes the latest economic data is an indication that the Chinese economy is going through a "structural rebalancing" — shifting away from the traditional heavy industries that have seen high investments in the past towards domestic consumption and services.
Rajiv Biswas, senior economist at IHS, says: "China's PMI reflects significant overcapacity in many segments of heavy manufacturing, including the steel and shipbuilding businesses, as well as weakness in Chinese exports in the second half of 2015. China's low-cost, light manufacturing export sector has also seen its competitiveness eroded by rapidly rising manufacturing wage costs over the last five years."
Reassuring as economic logic may be, reactions everywhere show there is little appetite or patience for trouble in China. Last week, Chinese stock markets slid 7% to trigger circuit breakers twice — once after the manufacturing PMI data was released last Monday and again in the opening minutes on Thursday after the devaluation of the yuan was accelerated. The People's Bank of China, the country's central bank, set the midpoint rate on the currency at 6.5636 per US dollar, the lowest since March 2011. During the week, Hong Kong's Hang Seng Index fell to a three-month low, European stocks hit a three-week low and Brent crude touched US$32.16 per barrel. As the saying goes, when China moves, the world moves with it.
Weak Chinese data would have made grim pre-reading for those watching Malaysia's economic prospects. This country's wealth is pegged to that of China, the largest recipient of Malaysian exports. So far, Malaysia has shown few signs of having cracked under the pressure of a weaker China as trade volume and value remain healthy.
Exports to China grew 15.6% year on year in November 2015 and were up 11.6% y-o-y between January and November 2015 compared with the same time a year ago despite persistent worries over China's consuming power.
MIDF Research's economist points out, "We need to first understand why China's slowdown is not really affecting our exports. Firstly, the sectors that are experiencing serious overcapacity problems in China are those that have little relation to Malaysia's exports, like the iron and steel industry. Secondly, the weaker ringgit has somewhat contributed to our exports, both in terms of value and volume."
That, though, is not to say that continuously weak Chinese manufacturers will leave the Malaysian economy unscathed in the longer term. The economist cautions that the "ringgit effect" will wane should the currency stage a rebound in the second half of 2016. Furthermore, with Malaysia selling most of its goods to China, a kick in the gut of Chinese manufacturers would eventually make a dent in the Malaysian economy.
"Most of our exports to China are not end products, so they are pretty much reliant on the republic's manufacturing sector. In terms of products, electrical and electronics, and petroleum will be most affected as these make up more than 50% of our exports to China and are used by its manufacturing sector," the economist explains.
Lee Heng Guie, a private sector economist, adds: "Based on export numbers alone, a 1% drop in China's GDP growth could potentially cut 0.3% off Malaysia's GDP growth."
Also, a volatile renminbi, which has already seen sharp devaluations, could wreak havoc on Malaysia's external trade numbers.
"I expect the renminbi to see further gradual depreciation, from 3% to 4%, in the near term to reflect current economic conditions. This should boost Chinese exports but a lower renminbi would also mean Chinese consumers have lower purchasing power and can buy less from Malaysia," Lee adds.
Other than trade, a renminbi with weaker purchasing power could spell more trouble for other parts of the Malaysian economy — Malaysia had trouble increasing tourist arrivals last year with the total falling 9.4% in the first half. Chinese tourist arrivals, the third largest, fell 11.7% to 751,383 y-o-y during the six months despite changes to visa requirements. A weaker renminbi would not help.
But every cloud has a silver lining. Economists do not expect the spillover effects of a weakening Chinese economy — be it on trade, tourist arrivals or foreign direct investment into Malaysia — to persist in the longer term. With its expanding presence in Asean, China has indicated that investments in Malaysia will continue.
Last November, China Premier Li Keqiang announced that China will buy more Malaysian government securities. It has also made its presence felt with regional initiatives, such as "One Belt, One Road" and the Asian Infrastructure Bank as well as ongoing negotiations to conclude the Regional Comprehensive Economic Partnership. It has also pledged to lend US$10 billion to Asean to fund infrastructure spending.
Like most economists, Lee says: "China is now consolidating but my longer-term view of China is a positive one."
That opinion, though, may come under pressure in a few weeks when China announces whether or not it has met its GDP growth target of 7% in 2015 and its GDP expectation for 2016, which is likely to be lower.