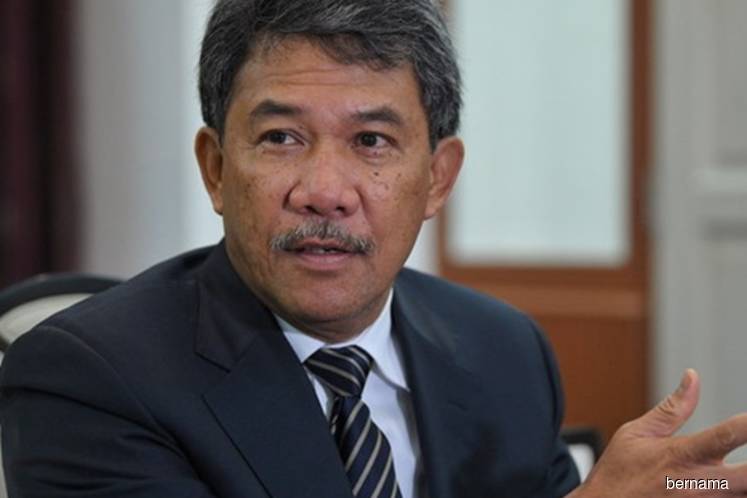 PORT DICKSON (Feb 18): The Negeri Sembilan State Legislative Assembly is expected to notify the Election Commission (EC) next Monday on the vacant Rantau State seat, said deputy speaker M. Ravi.
A meeting would be held soon to discuss the matter, he told reporters here.
Earlier today, in Putrajaya, a five-man Federal Court bench chaired by Chief Justice Tan Sri Richard Malanjum upheld an Election Court decision nullifying the unopposed victory of Datuk Seri Mohamad Hasan in the 14th General Election (GE!4) last year, paving the way for a by-election.
On Nov 16 last year, Election Court judge Datuk Azimah Omar allowed an election petition filed by Dr S Streram for a by-election for the seat on the grounds that Mohamad's election was not valid because he (Dr Streram) was denied entry to submit his nomination form due to the absence of a tag or pass.
In his petition filed on May 23, 2018, Dr Streram also claimed that the EC had failed to inform him when collecting the nomination form and making the deposit payment that he needed a name tag or pass to enter the nomination centre on nomination day. Following the Election Court decision, Mohamad filed an appeal to the Federal Court.
Meanwhile, PKR secretary-general Datuk Seri Saifuddin Nasution Ismail said that going by the Pakatan Harapan (PH) practice, the PH candidate for the upcoming Rantau state by-election would be from PKR because a PKR candidate was nominated for the seat in GE14.
He said the status quo would be maintained as in the cases of the six by-elections following GE14, namely the State seats of Sungai Kandis, Seri Setia, Balakong and Semenyih and the Parliamentary seats of Port Dickson and Cameron Highlands.
Saifuddin Nasution also said that PKR would submit a proposal to the Pakatan Harapan Presidential Council which would meet and decide on the matter.
The candidate would be decided by the party that would contest the seat, he added.
In PUTRAJAYA, PKR vice-president Zuraida Kamaruddin proposed that the party field a woman as its candidate.
She said she had the names of two or three women of calibre who could serve as the elected representative in Rantau.