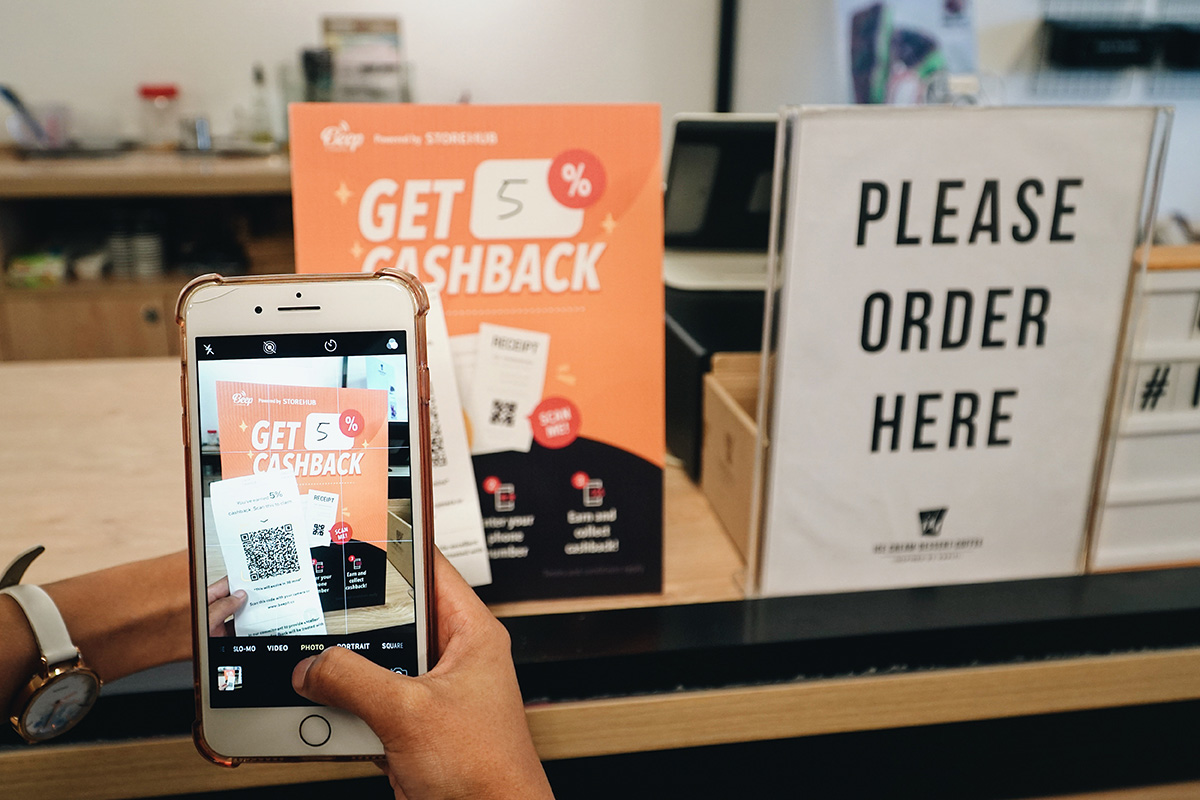 In the last 10 years, the pace of digitalisation across the globe and in Malaysia has taken on a quicker tempo. Alongside, we have also seen the mushrooming of tech start-ups. While some may not survive the economic crisis, others are seeing opportunities and upping their game.
Local start-ups are stepping up their game in helping other businesses embark on their digital transformation journey. This space, which was previously occupied by a small handful of tech giants, is now seeing greater participation from smaller and more nimble companies offering different vertices of digital solutions and services.
Lennise Ng, CEO and co-founder of business-to-business (B2B) e-procurement platform Dropee, says a majority of Malaysian business owners today are aware of the benefits of digital tools and going online. However, not many know where to start, on top of lacking the capabilities and skill sets to kick off their digital journey.
"We understand this, so we try to help them go on this journey very seamlessly in the sector we operate — B2B e-commerce. Unlike business-to-consumer (B2C) e-commerce, there are more complexities involved in B2B e-commerce, such as peer pricing (deal-specific pricing) and customised catalogues (different prices for different audiences).
"Hence, when we talk to prospective clients, we will provide them with something like a consultation as a start. This is where we try to understand their expectations and get to know how their business is being run offline. This helps us to assist them in replicating it online," explains Ng.
Established in 2017, Dropee aims to help businesses — especially those within the fast-moving consumer goods and retail space — to source supplies and deal with one another in a faster, more effective and efficient way. Today, the platform supports over 2,000 suppliers and serves more than 20,000 retailers.
Aside from allowing these businesses to connect for bulk purchasing and selling purposes, Dropee's enterprise solution enables businesses to streamline their operational processes. "Essentially, our goal is to help wholesale businesses go digital. The processes of the majority of the wholesale business today are still done manually. Typically, the companies would send a staff to visit each store in person to get orders placed. We are upgrading this system and help them focus on the core of their businesses," says Ng.
Echoing Ng, Effon Koo, founder of human resources (HR) platform Kakitangan.com, says companies of all sizes in Malaysia are serious about pulling off their digital transformation. This makes the current landscape ideal for start-ups like his to stand out and thrive. However, it is not easy — education, for instance, is a high cost.
"We don't earn from the first 18 months of onboarding clients. For context, we charge very low rates for the platform, while also guiding them through the onboarding process and providing them with technical support and many other related services. These cost us quite a lot to execute. We only truly earn revenue from clients after they have used the platform for more than two years," says Khoo.
But the effort has been fruitful — operating since 2015, Kakitangan broke even early last year and is now being actively used by 5,000 companies and 50,000 employees.
Kakitangan's platform simplifies HR tasks by providing users with a single platform to manage payroll, benefits, employee information and more.
As Kakitangan leverages the cloud computing technology, the users are provided with peace of mind on retrievable data, says Khoo.
"The number one reason why companies decide to convert to an online payroll system compared to a traditional one is to preserve business continuity. With older technologies, if the payroll data is in one of the laptops in the company, it only takes a small problem to wipe it out.
"For example, a HR personnel could accidentally wipe the payroll data by mistakenly clicking on a malicious link. In another possible scenario, the payroll officer could have left the company on bad terms, thus leaving the company with irretrievable data. These situations mean that most of the time, when prospective clients come to us, they are already in trouble and in dire need of the technology," says Khoo.
There are even companies that have come to Kakitangan with the problem of a hacked server and having to pay a hefty fee to unlock their data, says Khoo. These are some of the reasons why companies are starting to see the value of cloud servers, he adds. "When people talk about digital transformation, most of the time, they are focusing on potentially generating higher revenue or saving operational cost. They don't focus too much on business continuity, but we know that this is equally crucial.
"At the end of the day, not many can afford a top-notch security administrator to guard their data. So, it is high time for companies to look at newer solutions to assist them with their digital transformation journey. Not to mention, companies that are using older technologies may not be attractive to younger talents who are not used to paper-based processes," says Khoo.
Turning point
To adapt to the age of disruption, businesses of all sizes have been adopting and embracing new technologies. However, they have not always been this open — in fact, many businesses, especially the smaller ones, have been reluctant to change. This is either due to misperception that the technology shift will be expensive or difficult to use, says Khoo.
Attesting to this, Chin Xin-Ci, head of marketing at omnichannel business operating system provider StoreHub, says it was very difficult to convince businesses to migrate to a cloud-based system when the platform was launched in 2013. At the time, the benefits of such platforms were not very clear to many business owners."We have been running the platform for seven years now. The global Covid-19 pandemic has become a turning point for many businesses to go on a digital transformation exercise — if a business owner did not think that going digital was important before, they would think that it is absolutely necessary today," says Chin.
StoreHub started off as an all-in-one tablet-based point-of-sale system that helps business owners to manage and grow their store from a single platform. Since then, it has expanded its cloud-based offering to include a QR loyalty cashback programme, QR table ordering system for restaurants and cafés and an e-commerce platform. It now serves more than 15,000 restaurants and retail entrepreneurs within the region.
Right after the Movement Control Order (MCO) was announced in Malaysia in March, StoreHub released a food delivery feature within its ecosystem of services called Beep Delivery. This allows food and beverages (F&B) businesses to go online, enabling their customers to access their online menu and order for deliveries.
These orders will be fulfilled by StoreHub's consortium of on-demand delivery partners or picked up by the customers themselves.
"Before the MCO, a lot of businesses were hesitant about selling online. They were content with walk-in or dine-in customers. With the MCO in place, they really have no choice but to immediately go online. The business environment is now way more challenging than before, not to mention the increased competition with the businesses within a larger radius. I think it is safe to say that retailers and F&B owners have begun to see the necessity of going online and are now more open to newer technologies," says Chin.
Dropee's Ng concurs. She says the MCO acted as a catalyst, fast-tracking the need for many businesses to go digital. "During the MCO, especially in the early stages, many businesses could not operate unless they were providing essential goods and services. This means that their sales team could not go on the ground to service their clients, who may be operating grocery stores and F&B outlets.
"We saw a rise in inquiries during the MCO period, which is encouraging. We believe that we are adding value to their business. After all, our platform does help save 30% of their operational costs that typically go into processing manual paperwork and managing customers offline. Hopefully, we will see a higher take-up in the future," says Ng.
Recounting her own experience of running the business in its early days, Ng says the growing pains were almost unbearable. She explains that there were a lot of misunderstandings among its prospective clients on how the B2B e-commerce platform works. "On a normal B2C e-commerce platform, the sellers cannot hide certain products or set special prices for certain types of customers. These functions are available on our platform but they had no idea how to set it.
"At the beginning, we thought it was best if we provided them with the technology only and let them self-serve. However, we realised quickly that it was not going to work. There were a lot of functions they didn't use. Some of them even put up a net retail price for their products, even though they are wholesalers selling to other businesses. We knew we had to step in," she says.
To solve this problem, Ng and her team sat down to speak to some of the users. Upon completing these conversations, it was decided that Dropee would provide consultation-based handholding to help to ease the clients' experiences. "The tough part of a digital transformation journey is not the maintenance. It is about getting a company's foot in the door and starting to use these new technologies for the first time.
"To conclude, based on our experience, it is not enough to provide a platform. The clients also need to be equipped with the necessary knowledge. After the initial barrier is passed, the clients will be able to manage everything by themselves," says Ng.
Moving forward, there will be a greater need from B2B players like StoreHub to help businesses in the region adapt to the new normal, says Chin. "There is a lot of uncertainty in the next 12 months. Will there be a second or third wave of Covid-19 cases in Malaysia? Will there be another strict MCO and can businesses survive it?
"Currently, we are focused on equipping the affected businesses with the knowledge and tools to navigate the uncertainty. We teach them new skills such as online advertising because while they know how to advertise offline, online advertising can be an unfamiliar realm for local business owners. We want to help them become tech-savvy and master their online presence," she says.
Collaborations the way forward
While challenges remain, the local B2B platform providers in Malaysia are currently thriving, providing products and solutions to serve the increasing demand. But will the demand sustain, considering that there are tech giants that could offer a full suite of solutions including the ones that they are providing?
Chin says there are a few reasons why start-ups are favoured. For one, the products and solutions offered by start-ups are more flexible and priced more competitively. "Ultimately, Southeast Asian currencies are weaker. Not a lot of businesses can afford to get Tier-1 software and services. Hence, a local or regional player with localised pricing is very attractive," she adds.
In the future, Ng says, it is likely that there will be a rise in the number of smaller companies providing niche solutions. Gone will be the days of one-size-fits-all software solutions, she adds. "I think we will also see more collaborations between different solution providers to provide the clients with customised features.
"Each business wants different things — some of them prioritise sales, others prioritise inventory tracking, payments — the list goes on. They also want to have the option to switch certain features on and off. A solution provider that provides a full suite of services typically is not flexible and is expensive. This is where smaller players like us come in, collaborating with partners to provide different services that can be customised," says Ng.