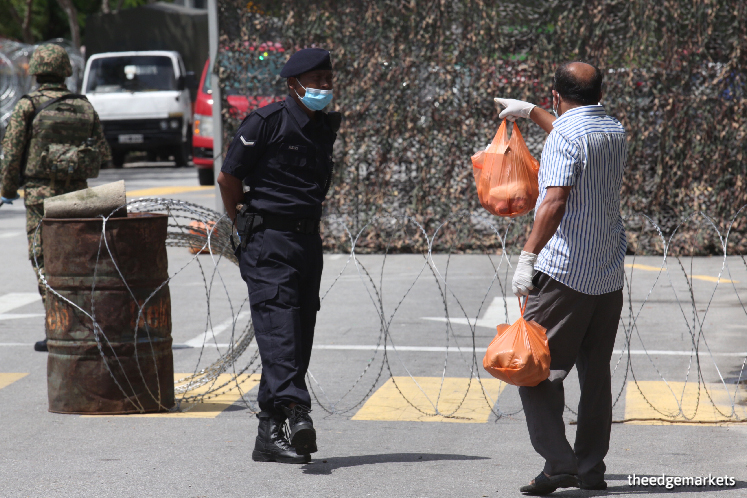 KUALA LUMPUR (April 29): Starting today, a person going out to purchase food or daily necessities during the movement control order (MCO) may be accompanied by one family member staying in the same house, according to an updated regulation by the Ministry of Health.
The updated ruling was published under the Prevention and Control of Infectious Diseases (Measures within Infected Local Areas) (No. 4) Regulations 2020 which take effect from April 29 to May 12, and signed off by Health Minister Datuk Seri Dr Adham Baba.
According to the regulation, the movement of persons is permitted for purchase of food, medicine, dietary supplement, daily necessities or any other goods from any provider of essential services, and shall be limited to a radius of not more than ten kilometres from his residence, or to a place nearest to his residence if such necessities are not available within the radius.
An earlier regulation had stated that only one member of a household is permitted to go out and buy food or daily necessities.
Additionally, a person may now also be accompanied by any other person when seeking healthcare or medical services within the 10-km radius, during the MCO period.
"Any person who contravenes any provision of these Regulations or any direction of the Director-General or an authorised officer commits an offence and shall, on conviction, be liable to a fine not exceeding one thousand ringgit or to imprisonment for a term not exceeding six months or to both," the regulation stated.
The MCO, which was implemented on March 18 to help curb the spread of the Covid-19 virus, is currently in its fourth phase and is expected to end on May 12. It had earlier been extended three times by the government.
#dudukrumahdiamdiam. We will deliver the news to you at theedgemarkets.com.