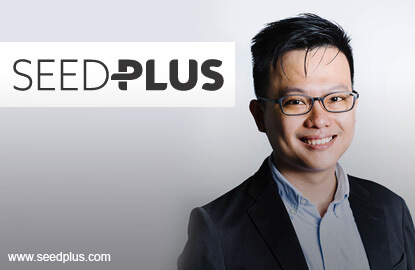 SINGAPORE (July 29): Entrepreneurship is becoming an increasingly popular career choice among the young.
For the young entrepreneur, however, two things in particular are lacking: substantial personal savings and operational experience.
"A lot of the time, we see entrepreneurs running around trying to cobble together anything from S$100,000 to S$1 million through friends and family, a grant, maybe some of their own money and even borrowed money. They try and take three or four different inputs and they put together their seed round, which generally means you have a lot of paperwork and a lot of people to talk to. It's just a big coordination effort and as an entrepreneur, that's a pretty big time commitment," says Michael Smith Jr, operating partner at venture capital firm SeedPlus.
This is where SeedPlus comes in. The company aims to help start-ups overcome these hurdles, but its assistance goes beyond funding.
'We actually get involved with your product plans, we get involved with staffing, help you with your finances, help you with [the] legal [aspects] — what you need to get to the next stage of your start-up," says Smith.   
All that operational help will come from Smith and his two fellow operating partners at SeedPlus: Gabriel Lundberg and Foo Tiang Lim.
In fact, the trio were recruited specifically for their start-up experience. While not serial entrepreneurs, Smith says the work they have done is relevant to many start-ups that are at the seed stage.
"Operationally, if we can help you with your product and people, that's most of what you are struggling with at that stage of the game," says Smith. "We are hoping that actually, not having an investor background, we bring most of the things that a start-up or an entrepreneur would want to the table."
"Between three of us, we've seen a lot of things." Smith adds.
To those who don't initially succeed in getting funding — whether at SeedPlus or, for that matter, anywhere else, Smith says it's important to learn how to exit a meeting gracefully.
"It's always about people and relationships. And know that how you treat people is very important to how things might come out years down the road."
More about the work SeedPlus does for start-ups, as well as more advice from the operating partners can be read in the latest copy of The Edge Singapore (week of July 25) at newsstands today.