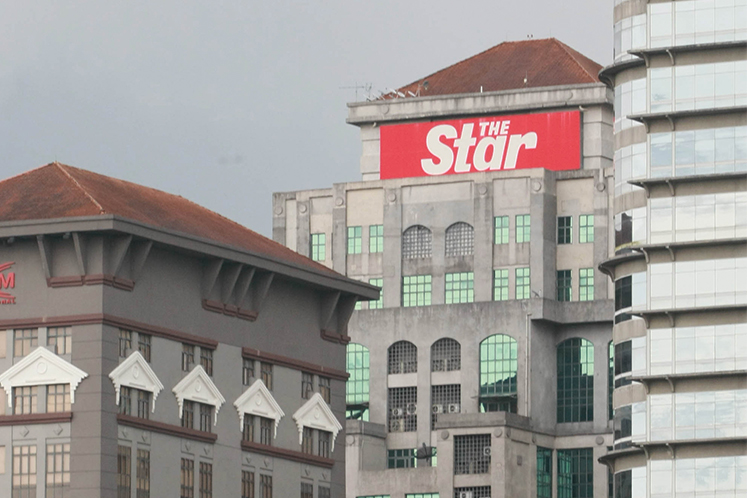 KUALA LUMPUR (Aug 10): Former Tradewinds Plantation Bhd chief executive officer (CEO) Chan Seng Fatt will join the board of directors of Star Media Group Bhd effective tomorrow (Aug 11).
In a filing with Bursa Malaysia today, Star said Chan, 55, has been appointed as independent and non-executive director of the group.
He brings with him an extensive career exposure spanning more than 30 years, covering various aspects of experience namely external and management auditing, financial management, corporate finance, stockbroking and senior level operation and general management.
Chan's last posting was with Tradewinds Plantation as CEO, a position which he held for five years. Chan is also currently a director at Fitters Diversified Bhd and Salcon Bhd.
In a separate filing, Star said Lee Siang Chin, 69, has resigned as senior independent non-executive director of the group, citing he wishes to retire from all external commitments.
According to Star's Annual Report 2017, Lee joined the board of
Star on May 24, 2010.
He also sits on the boards of Value Partners Group Ltd, Maybank Investment Bank Berhad and also Maybank Kim Eng Securities (Thailand) PLC. He is also a trustee of Yayasan Alumni Ipoh ACS.
Lee previously served as chairman of Surf88.com Sdn Bhd and managing director of AmSecurities Sdn Bhd. He also served as a director of the Social Security Organisation of Malaysia and was a member of its investment panel. Lee has also worked in corporate finance of leading investment banks in London, Sydney and Kuala Lumpur.
His past appointments include being a board member of the Kuala Lumpur Stock Exchange and President of the Association of Stock Broking Companies in Malaysia.
Star shares closed down three sen or 2.36% at RM1.24 today, bringing it a market capitalisation of RM914.97 million.