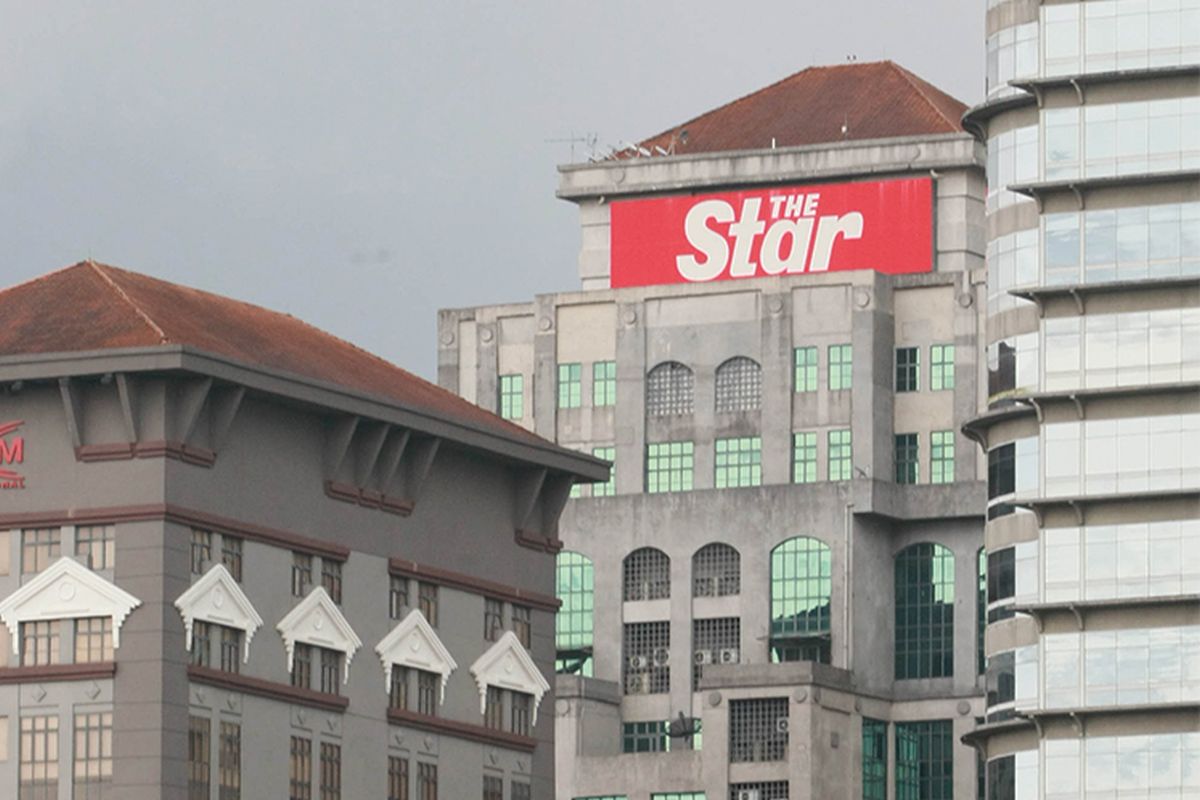 KUALA LUMPUR (Nov 12): Compensation income of RM50.54 million helped to give a strong boost to Star Media Group Bhd's earnings in the third financial quarter ended Sept 30, 2020 (3QFY20).  
The media company's net profit soared to RM26.92 million in 3QFY20 from RM250,000 a year ago. Quarterly revenue, however, fell 39.4% to RM48.21 million from RM79.58 million previously, according to the bourse filing.
The compensation was for the late delivery of vacant possession of the investment property under construction (IPUC) from Jaks Island Circle Sdn Bhd (JIC), a subsidiary of JAKS Resources Bhd.
The group's print and digital segment recorded a profit before tax of RM33.67 million in 3QFY20 versus loss before tax of RM280,000 in 3QFY19, due to the recognition of compensation income for the late delivery of vacant possession of the IPUC from JIC.
The segment revenue declined to RM42.67 million in 3QFY20 from RM67.58 million in 3QFY19, as businesses are holding back their advertising spending amid COVID-19 pandemic.
Meanwhile, the group's radio broadcasting segment recorded a loss of RM380,000 in 3QFY20 compared with RM90,000 in 3QFY19. Its revenue slipped to RM5.54 million in 3QFY20 from RM6.64 million a year ago, dragged by cautious spending by advertisers and subdued advertising market due to the COVID-19 pandemic.
The group's event and exhibition segment also posted a loss before tax of RM780,000 in 3QFY20 compared to profit before tax of RM730,000 in 3QFY19, as the pandemic and prolonged Movement Control Orders (MCOs) caused a lot of its offline events to be cancelled.
For the nine months ended Sept 30, the group incurred net loss of RM4 million compared to a net profit of RM5.45 million a year ago. The cumulative revenue shrank 39.3% to RM145.47 million from RM239.87 million in the previous year.
Going forward, the group expects revenue growth from its digital segment despite soft and challenging market conditions.
"The group will focus on using new technologies and analytics to improve, deepen and predict how our customers consume content with the end goal of increasing engagement and monetisation to drive new revenue streams beyond print," it said.
It said, towards this end, its Brand Studio provides advertisers a One Stop Shop for solution-based, end-to-end marketing planning encompassing strategy, data & analytics to creative and content execution.
"This new service will certainly complement our existing growth in digital platforms, we hope to increase advertising take-up rates during these uncertain times and achieve a higher growth in the near future," it said.
The group noted that it has embarked on various cost cutting measures and efforts are also being directed at restructuring some of the business units within the group to re-strategise operations, which include manpower rationalisation and realignments in how we get back into the market, especially post MCO.
Star Media reiterated that it has a strong balance sheet, with a cash reserve of more than RM300 million with no borrowings as of Sept 30 and that will allow it to seize any merger and acquisition opportunities.
"With its strong financial standing, the board is confident the group is well positioned to weather through these unprecedented challenges," it said.