This article first appeared in The Edge Financial Daily, on May 16, 2018.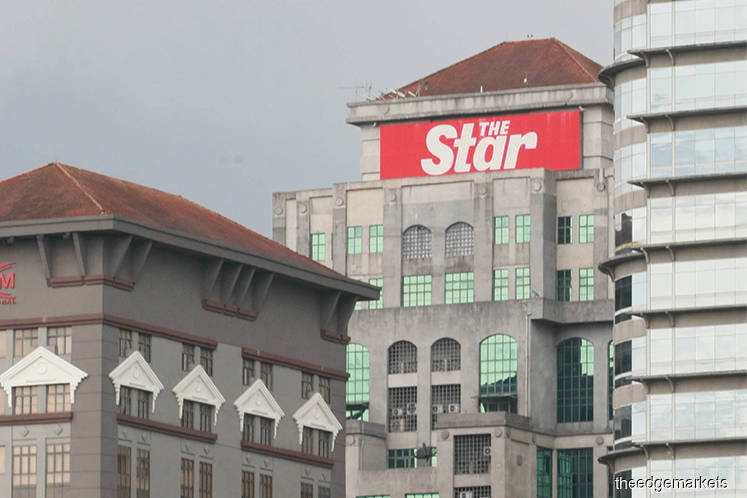 KUALA LUMPUR: Star Media Group Bhd is set to continue its cost-cutting measures for the current financial year ending Dec 31, 2018 (FY18) as the group intends to bring in more profit for its shareholders under a declining revenue environment.
According to the group's chairman, Datuk Fu Ah Kiow, cost-reduction efforts have been ongoing since last year from a lot of different aspects such as operating costs and staff costs. He noted that a voluntary separation scheme (VSS) was taken last year and will only be considered as a last resort for FY18.
"VSS will be our last resort. We will consider [it] only if necessary. The board will have to make a final decision … we have to look at the numbers and the recommendation from the management to the board," Fu told the media after the group's annual general meeting yesterday.
Based on the annual report for FY17, a mutual separation scheme (MSS), which was implemented in December last year, has helped save about RM30 million annually although the one-off cost for the MSS was about RM56 million.
Fu said the cost-reduction plans in FY18 are still being discussed at the management and board levels and an announcement will be made when a decision is made.
"The VSS was taken last year and we will take it as a last resort. We have to do it (cost-cutting measure) as a responsible company because of the drop in revenue," he added.
Among the other series of cost-cutting measures that have been implemented are some initial management changes in the printing plant operation to help lower the costs.
On Star Media's future revenue growth, Fu said focus will be on the digital space, which is The Star Online, and the group will revamp its content and improve it, and grow the revenue of its digital assets.
The radio segment also is turning in positive results now after some restructuring was seen last year, while Dimsum is expected to improve revenue although it might not be adding to the bottom line immediately. Fu added that efforts have been intensified in events and exhibitions to bring in more profit.
Fu denied that there was interference from the largest shareholder, MCA, which has a 42.46% stake in the group, and that it was merely the perception of others.
"As far as management and editorial [are concerned], the shareholder (MCA) did not interfere," he said.
He is also hoping that the court decision on the case between Star Media and JAKS Resources Bhd would be resolved soon. Following the holiday last Friday, the date for the court's decision has been postponed and will only be announced at a later date.
In a filing with Bursa Malaysia yesterday, Star Media said Datin Linda Ngiam has resigned as an independent director.
She was group managing director and chief executive officer of Star Media from July 1, 2008 until June 30, 2011. She previously served as deputy group general manager, group chief operating officer, and general manager, advertising and business development.