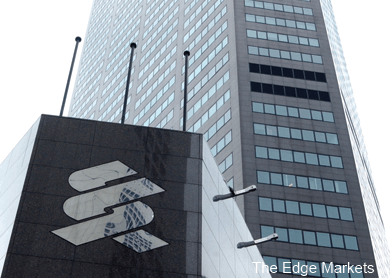 KUALA LUMPUR (July 21): Standard Chartered Plc has staked claim as the first bank to offer Video Banking service for its Personal Banking and Priority Banking clients.
Like Skype and Facetime for banking services, you now no longer have to physically walk into a branch to speak to the bank's officers.
In a statement by Standard Chartered Bank Malaysia Bhd today, the bank said Malaysia and Singapore are the first two markets to see the service go live, with video banking consultants serving both markets based at the Bank's Client Contact Centre in Menara LYL, Petaling Jaya.
"Video Banking is digital with a human touch — giving clients the option of self service with the added feature of a specialist who can assist them with their online experience. Now you don't have to come in to a branch to talk to somebody face-to-face," said Standard Chartered Bank Malaysia's country head of retail banking, Aaron Loo.
He added that Standard Chartered has been investing in technology that makes banking secure, simple, and personal for our clients. With the world moving towards digitisation, Loo said Video Banking should be positive for Malaysia's banking industry, and not just for Standard Chartered.
According to the statement, Standard Chartered clients using the Video Banking service will be able to securely interact with banking consultants via video, audio and chat, as they access Standard Chartered's website via their laptop.
Banking consultants can also share screens with clients, while speaking with them, with both sides able to upload and share documents.
For Priority Banking clients, they can discuss with their investment advisors to explore new wealth management opportunities.
The service will be rolled out in Bangladesh, China, Hong Kong, India, Taiwan, Kenya and the United Arab Emirates by the end of 2016, reaching five million retail clients across Asia, Africa and the Middle East, said Standard Chartered Bank Malaysia.