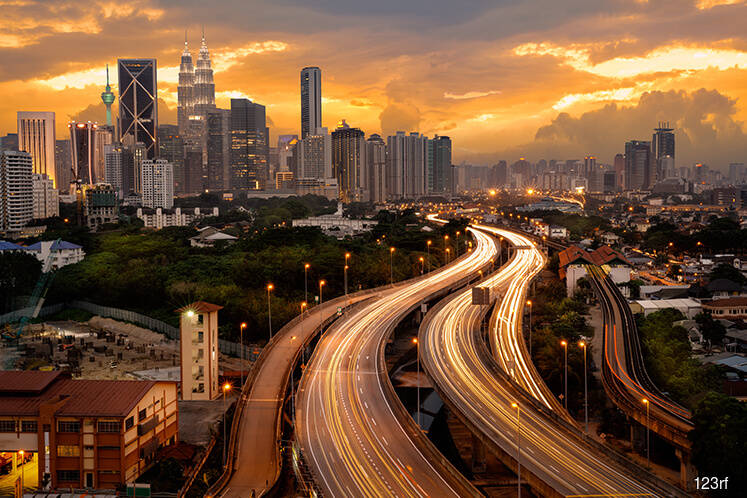 KUALA LUMPUR (Sept 4): Standard Chartered has cut Malaysia's gross domestic product (GDP) growth forecast to 4.8% for 2018, from 5.3% previously, on the back of negative trade sentiment and weaker-than-expected growth seen in the first half of the year.
Standard Chartered chief economist for Asean and South Asia, Edward Lee, noted the high base of the previous year was also a factor in slowing growth figures.
"The impact to China (from lower demand due to the trade war) could be 0.6 percentage points of growth — that's huge. This could (translate into) a 0.3 percentage point impact on Malaysia's GDP growth," Lee said at a media briefing today.
Lee also projected a shift in the local growth driver to consumption, from investment, which is slowing largely due to uncertainty and negative sentiment on global trade.
"While consumption will continue to be buoyant, however, we still need to import. So, the net effect will be a decline in trade surplus," he said.
Meanwhile, the Malaysian ringgit is expected to trade at 4.00 against the US dollar by year-end, as greenback is expected to remain strong against global currencies.
"We expect Malaysia to continue to outperform in the region," said Divya Devesh, Standard Chartered foreign exchange strategist for Asean and South Asia.
Quantitative tightening across global markets is expected to have a limited negative impact on the ringgit, as Malaysia is relatively insulated, with most investors already being underweight on the currency, he added.
A stabilisation of oil prices at an expected US$70 a barrel this year, is also expected to support the ringgit, shared Madhur Jha, head of thematic research at Standard Chartered.
"Because this rise in oil price is driven by higher demand, the price is likely to be more stable," she shared.
Malaysia may benefit from rising commodity prices, which usually track crude oil prices, Madhur noted. However, Lee pointed out prices of crude palm oil and liquified natural gas seem to be lagging behind the former indicator at the moment.