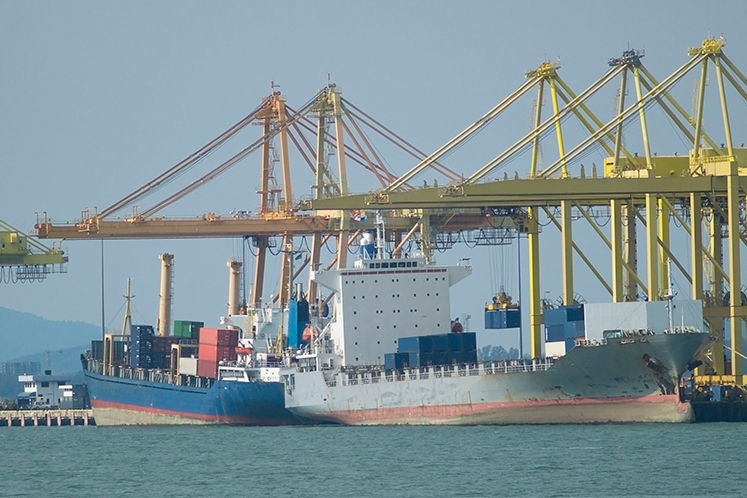 KUALA LUMPUR (March 30): Malaysia could be a potential beneficiary of the US' protectionist policies against China, as Malaysia is considered as one of China's main competitors in terms of key exports to the US, according to Standard Chartered Bank (StanChart).
In view of its position as a key exporter, StanChart ASEAN head of research Edward Lee said this suggests that Malaysia may have the expertise to supply the same products to the US, in the event that US cuts imports from China.
"If the tariff is targeted solely at China, there may be a need for US clients to source for its imports from a different location, which means that maybe Malaysia — along with the other competitors — could potentially get the positive spillover," he said at a conference which was held in conjunction with the recent release of Bank Negara Malaysia's 2017 annual report today.
Asked if the government should capitalise on this situation, Lee said it would be a near-sighted move to take advantage of a few months of increased exports, adding that the government should instead focus on longer term policies.
He also said that it is uncertain how the trade war will turn out, and whether the US would rein in on imports from other countries as well.
Based on the US' indication of tariffs on US$60 billion of goods, however, Lee said the overall impact is still limited.
"If that actually happens, we estimate the impact to be around 0.1% to 0.2% of China's economic growth, which is rather small considering its growth of 6.5%. For Malaysia, the impact is less than 0.1% of GDP," he said.
While the impact is not seen to be very significant at this point in time, Lee said the main concern is largely on the extent of the trade war, if it does happen.
"A trade war is not in anybody's favour, not even the US. From that perspective, we think the measures by the US will be more controlled and we see a trade war as one of our tail risk scenarios. It's not a core scenario for us," he said.