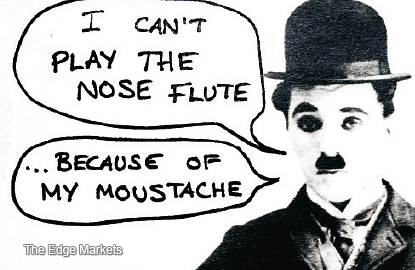 Saturday marked the opening of the annual George Town Festival that will take place throughout this month. Inaugurated in 2010, the festival is a celebration, as much as it is a showcase, of the city of Penang and its people. This year, the festival focuses on Penang's budding reputation as a premier arts and culture hub in the Asean region through activities that highlight the people and the unique spaces of the city and beyond.
The sixth installation of the festival also marks the first time that the festival is ferried across to the mainland, Butterworth, expanding its reach beyond the island itself and presents the first ever Penang-themed colouring book catering to all age groups. As it has been in previous years, it promises world-class performances and collaborations between local and international artists with an interesting range of programmes. Here are some of the upcoming programmes that festivalgoers can look forward to.
Liars walk 
Get to know the sights and sounds of the city via an interactive history lesson. The festival invites you to take a walking tour around the city, while sharing interesting tales from the time of Francis Light to World War II. Tour guides will share two stories at each stop — one true and the other a ridiculous lie. Join in the fun beginning tomorrow as well as on Aug 11 and 18 at Chai Diam Ma, Queen Street with tickets that can be pre-booked at RM20 by sending an email to [email protected].
Silent movies, live music 
Revisit the era of silent film that seems buried in the yesteryears with the advancement of film-related technology. On Thursday, Aug 13 and 20, We Are Artists aims to marry the best of both worlds through the incorporation of sounds from local oboe player Chun Howe, violinist Verena Koay and  the band Panklima — into silent movies. Admission is free but on a first-come-first serve basis at Little Art House, 90a Loring Macalister. Enquiries can be addressed to [email protected].
Asean classics 
Gather a group or family and friends, and head over to the Cheah Kongsi any Thursday or Sunday between Aug 6 and 30 for an outdoor theatre experience. The movie screening is open to all at no charge. Be transported back in time with renowned classics from the Asean cinema scene, a tribute to Asean's diversity. Expect screenings like the 69th Venice Film Festival opener Genghis Khan, regional classics such as Bawang Puteh Bawang Merah and award-winning Vietnamese film Canh Dong Hoang (Wildfire), just to name a few. Drop an email to [email protected] for more details.
Marlene Dietrich event 
Acclaimed Polish artist Anna Skubik uses puppetry to depict the legendary movie star's last days living as a recluse in her Paris apartment in Broken Nails: A Marlene Dietrich Dialogue. Come and watch the artist perform an interesting dual role — as a puppet master of a life-sized doll in Dietrich's image, and as an actress, playing Dietrich's faithful nurse — in this one-woman play. Catch the show on Saturday and Sunday, at the MBPP Town Hall between 8.30pm and 9.30pm. Tickets priced between RM40 and RM80 are available for purchase at www.airasiaredtix.com. Contact [email protected] for queries. 
---
More information on each programme can be obtained at www.georgetownfestival.com or by contacting the organisers at (04) 261 6308, or via email at [email protected].
This article first appeared in Digital Edge Daily, on August 3, 2015.