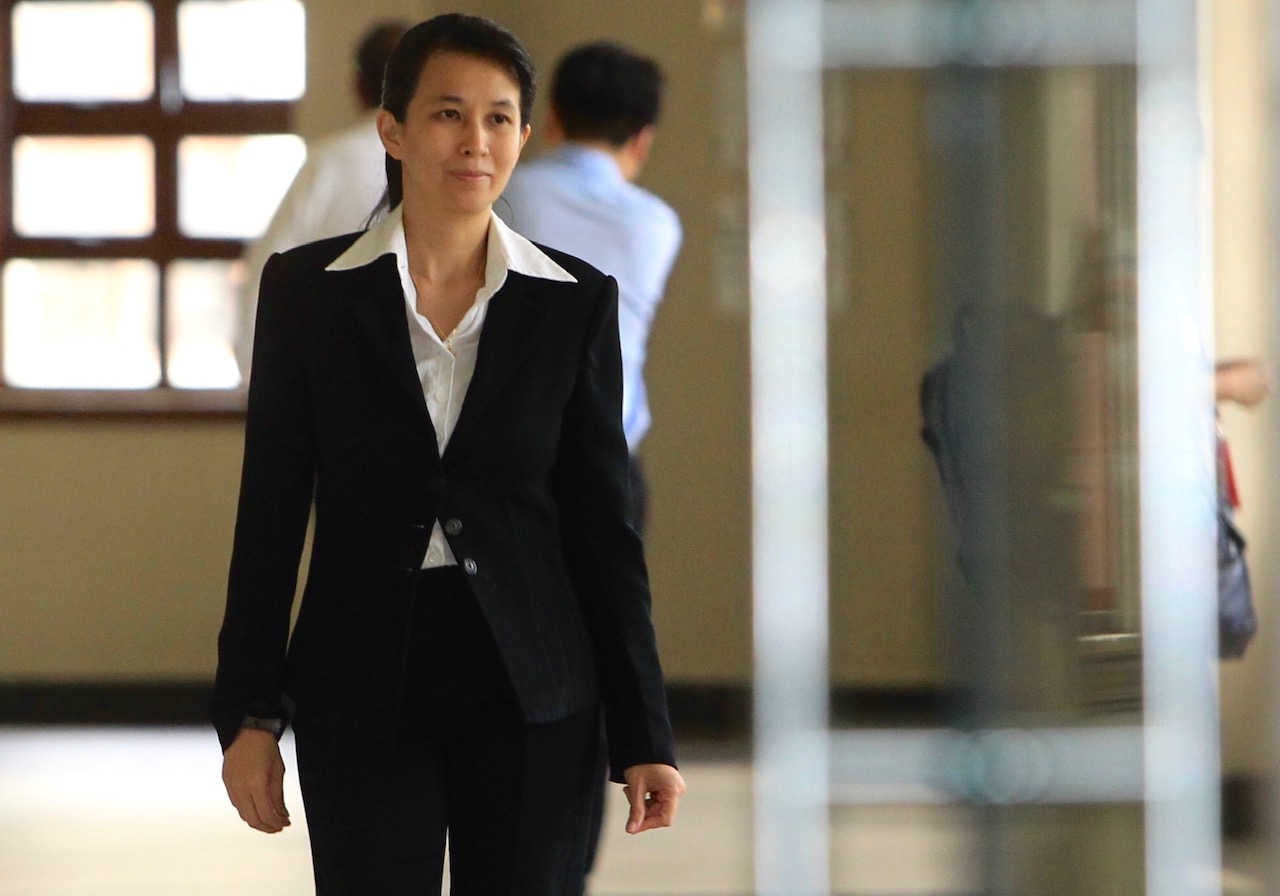 KUALA LUMPUR (July 31): To ensure cheques issued from the personal AmBank accounts of Datuk Seri Najib Razak in 2014-2015 did not bounce, former AmBank employee Joanna Yu went to the extent of drafting email replies for the mandate holder Nik Faisal Ariff Kamil to her colleagues, the High Court was told today.
This was revealed when defence counsel Harvinderjit Singh cross-examined Yu, the 54th prosecution witness and relationship manager who facilitated the said accounts at the time.
Yu's Blackberry Messenger chat showed that in 2015, she had told Nik Faisal, then the chief executive officer and managing director of SRC International Sdn Bhd, what to say in his email replies to Yu's colleagues Krystale Yap and Daniel Lee and other AmBank employees.
Yu explained that events, such as delays by signatories, occurred as she relayed information about the transfers into one of Najib's account from others.
"I was telling him what to do...if not the cheque would bounce and it would be the bank's fault," said Yu.
"You are not telling him what to do. You are drafting the emails to him," replied Harvinderjit.
Throughout today's cross-examination of Yu, Harvinderjit asserted that Nik Faisal, as a mandate holder of Najib's accounts, was merely a 'rubberstamp' to approve instructions that were given by Jho Low to Yu — implying that Nik Faisal acted on Low's instruction through Yu.
The witness has previously testified that Low, who was a go-to person when it comes to Najib's account, stressed that Yu should ensure that any cheque issued from the former premier's accounts does not bounce.
Yu complied, but there were instances where she told off Low and Nik Faisal for continuing to issue cheques even when Najib's accounts balance dipped dangerously low, or was overdrawn several times — to the tune of over RM2 million at one point.
She also said she had possibly extended RM55,000 from her own pocket to cover one such overdraft to ensure that a cheque issued in Sept 2014 did not bounce.
Najib is facing seven charges of money laundering and abuse of power in relation to RM42 million siphoned to his accounts from SRC International Sdn Bhd, a company that was once a unit of 1MDB and is now a subsidiary of the Ministry of Finance Inc.
See also:
Joanna Yu may have used own money to cover overdraft in Najib's AmBank account
Day 45 of Najib's SRC trial: Joanna Yu will continue to be cross-examined by defence​