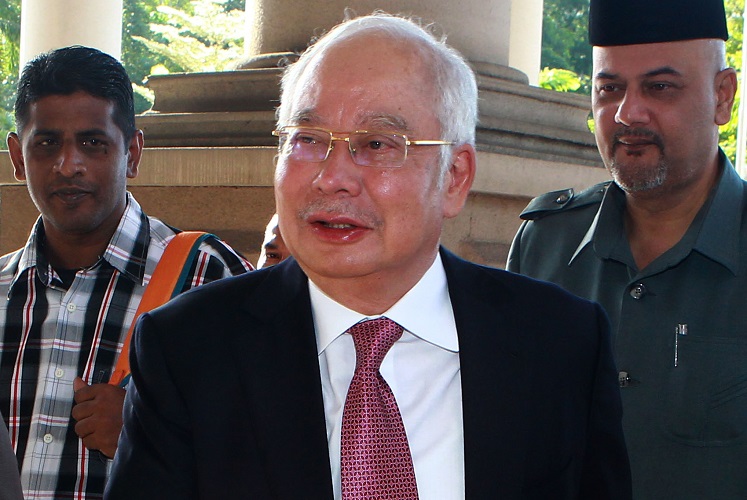 KUALA LUMPUR (Dec 9): Former prime minister Datuk Seri Najib Razak will continue reading his statement on the witness stand for the third day today, as he approaches the final quarter of the 243-page written testimony for the trial involving RM42 million misappropriation in SRC International Sdn Bhd. 
Najib, who is the first defence witness, has answered 234 questions out of 317 questions from the defence counsel in his examination-in-chief. 
Today, he is expected to touch on the closing of his AmBank account ending 694 and the opening of the bank accounts ending 880, 906, and 898. 
In the two days that Najib has been on the witness stand, he has testified that his signatures in several documents related to SRC were forged and manipulated. 
Besides that, he alleged that SRC former managing director and chief executive officer Nik Faisal Ariff Kamil had toyed with him and the company's board of directors, refuting earlier testimonies saying that he would give directions to the board through Nik Faisal, who was the sole link between both parties.
Most notably, Najib had, for the first time in public, addressed his relationship with fugitive businessman Low Taek Jho, most commonly known as Jho Low. 
He said he first met Jho Low in 2007, introduced by his stepson Riza Aziz.
From there, he was impressed by Jho Low for appearing to have significant influence in the Middle East, especially among the royal families in the United Arab Emirates and Saudi Arabia. 
Jho Low was also the person who arranged Najib's meeting with Saudi ruler King Abdullah Abdullaziz Al-Saud during a few visits in Riyadh and Jeddah.
This then led to Najib's claim that the ruler had gifted him with donations amounting to hundreds of millions of dollars in support of the Malaysia's government administration. 
The Edge is reporting the proceedings of the SRC trial live.
Users of The Edge Markets app may tap here to access the live report.