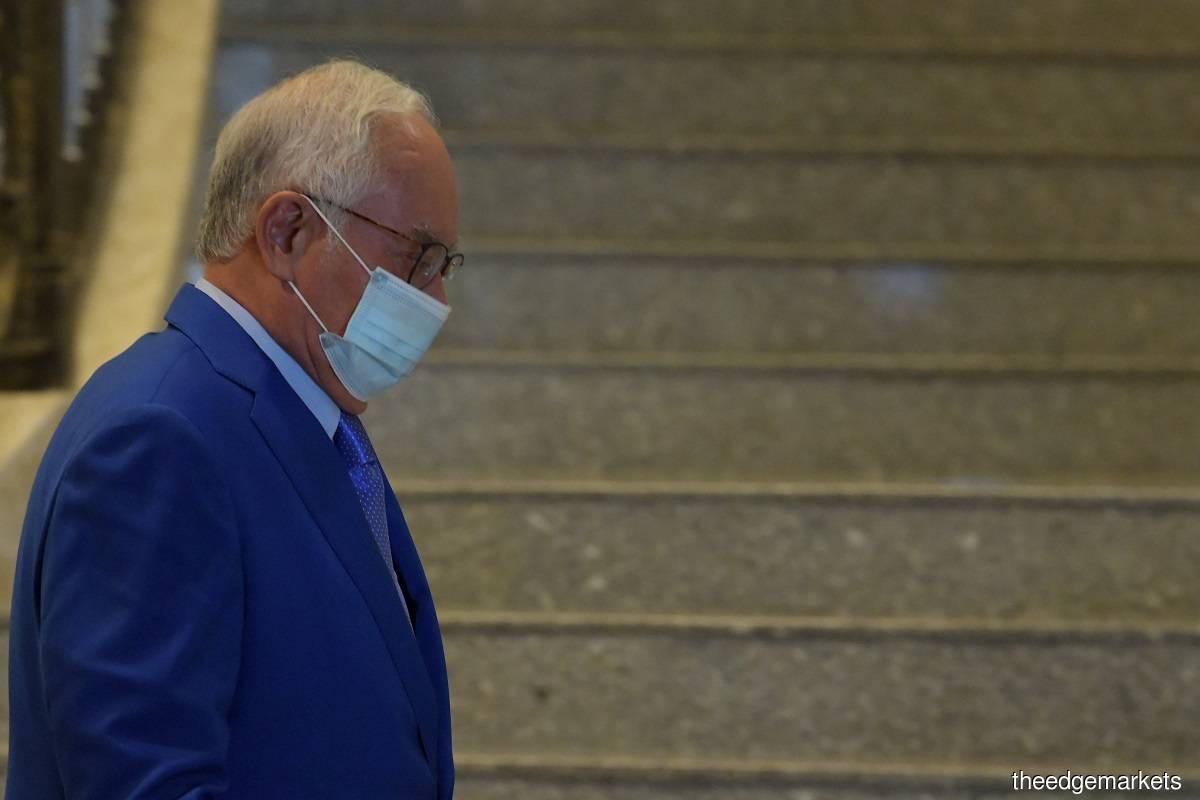 PUTRAJAYA (April 19): The Court of Appeal has extended the hearing of Datuk Seri Najib Razak's appeal in the case of SRC International Sdn Bhd by two days to accommodate the prosecution's submissions after the defence previously took two days longer to complete theirs.
The appeal's hearing, originally scheduled to be completed this week, will continue on April 27 and 28 — for a total 14 days of hearing.
The prosecution's submissions, led by ad hoc prosecutor Datuk V Sithambaram, which were supposed to end tomorrow, will now continue on Wednesday and Thursday.
This gives the prosecution a total of six days of submissions, matching the days given for the defence.
The three-member apellate court bench, led by Justice Datuk Abdul Karim Abdul Jalil, allowed the extension and told the court that the hearing will end at 4pm tomorrow instead of the usual 3pm to provide the prosecution more time for their submissions.
The other two bench members were Justices Datuk Has Zanah Mehat and Datuk Vazeer Alam Mydin Meera.
Former premier Najib was found guilty by the High Court of all seven charges linked to the SRC case, comprising one for abuse of power involving Retirement Fund (Incorporated)'s (KWAP) RM4 billion loans to SRC, and three charges each of criminal breach of trust (CBT) and money laundering involving RM42 million.
For the offences, he was fined RM210 million and sentenced to spend 12 years in jail, which he is currently appealing.
The hearing will continue tomorrow.
Read also:
SRC appeal: Najib was entrusted with dominion over the RM4b, says Sithambaram
SRC appeal: MoF officers had no access to 1MDB former unit SRC although MoF Inc owns it