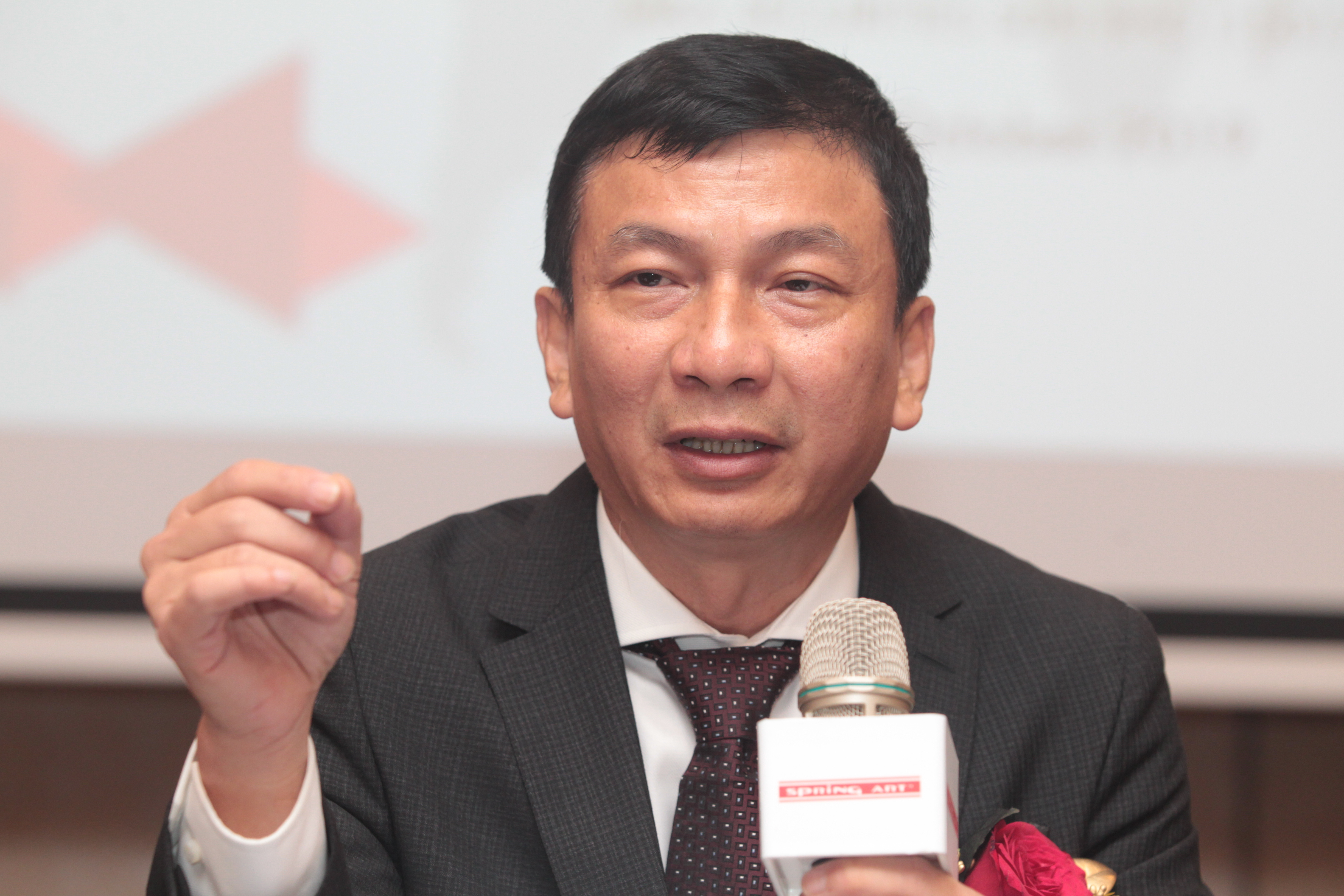 Spring Art Holdings Bhd MD Jack Lim at the launch of Propectus. (Photo by: Mohd Suhaimi Mohamed Yusuf/The Edge)
KUALA LUMPUR (Oct 16): ACE Market-bound Johor-based furniture player Spring Art Holdings Bhd is aiming to raise RM24.42 million from its proposed listing to fund its expansion into the North American and European markets.
The ready-to-assemble furniture products maker plans to use RM17.55 million or 71.9% of the proceeds raised from the initial public offering (IPO) to acquire new machinery for the setup of two additional production lines at its new manufacturing factory, Factory C, located 10km away from its two existing factories in Muar, Johor.
Spring Art said it would further utilise RM3.67 million (15%) for general working capital requirements while the remaining RM3.20 million (13.1%) will be used to defray listing expenses for the IPO.
Speaking to reporters after the launch of its prospectus today, Spring Art managing director Jack Lim Kok Eng said the new factory — expected to commence operations in July 2022 — will double Spring Art's annual capacity, catering to rising demand from the North American and European markets.
"I think that [the ongoing US-China trade tensions] will be benefit us, because so far inquiries from the US market are increasing, and we are also keeping in touch with several customers who are very interested to develop products with us," Lim added.
To date, Spring Art owns three facilities and operates six production lines with a total annual production capacity of 337,016 units of furniture. Currently, its manufacturing processes, except lamination activities, are carried out at its manufacturing factories in Muar.
The company fully exports its products, mostly to countries in the Middle East and Asia Pacific such as Saudi Arabia, United Arab Emirates and India.
According to Spring Art's prospectus, as at its financial period ended April 30, 2019, its Middle East market contributed 63.7% to group revenue, Asia Pacific accounted for 32.9%, North America and Latin America contributed 2.1%, while the remaining 1.3% are from other countries.
Spring Art's IPO exercise involves the issuance of 97.69 million new shares representing approximately 23.5% of Spring Art's enlarged share capital. The IPO price is set at 25 sen apiece.
Of the 97.69 million new shares, 20.78 million shares will be made available to the Malaysian public via balloting, 4.16 million shares are for its eligible directors and employees as well as persons who have contributed to the success of Spring Art, while the remaining 72.75 million shares are earmarked for private placement to selected Bumiputera investors approved by the Ministry of International Trade and Industry and selected investors.
Spring Art's listing on the ACE Market of Bursa Securities is tentatively scheduled on Nov 8.