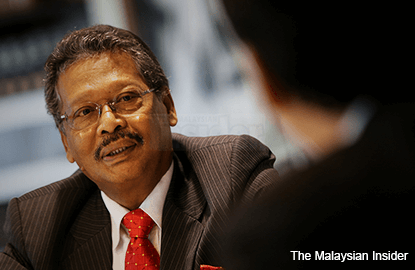 PUTRAJAYA: New Attorney-General Tan Sri Mohamed Apandi Ali will have to make his stand known today when he appears as intervener in the case of a non-Muslim lawyer fighting for her right to practise Syariah law.
The A-G, who is the chief legal adviser to Putrajaya, will be attending as intervener since constitutional issues are being raised in this case, and he will have to take a position.
The case involves the Federal Territories Islamic Religious Council (MAIWP) which is attempting to stop Victoria Jayaseele Martin from practising Islamic law in the Syariah court.
Three months ago, Federal Counsel Shamsul Bolhassan told the Federal Court that he would take instructions from his superior, the A-G, whether to support the stand by the MAIWP.
Lawyer Mohd Hanif Khatri Abdulla, who is appearing for MAIWP said this was a new point of monumental constitutional importance to be raised by the religious authorities to stop Martin from practising in the Syariah court. A five-man bench led by Chief Justice Tun Arifin Zakaria will hear the case today.
Apandi, the presiding Court of Appeal judge in the Allah case, which set aside the High Court judgment that allowed the Catholic Church to use the word "Allah" in its weekly newspaper, Herald, had observed that the constitution placed Islam in the third position in the order of precedence.
Basic human rights provisions are in Part 11 of the Malaysian constitution and are confined to Articles 5, 8, 10 and 13. Apandi said that Islam is the religion of the Federation but other religions may be practised in "peace and harmony".
"It is my judgment that the purpose and intention of the insertion of the words 'in peace and harmony' in Article 3 (1) is to protect the sanctity of Islam and also to insulate against any threat faced by the religion," he said in the ruling.
That ruling was upheld by the Federal Court when it refused to grant leave to appeal by the church. Apandi was promoted to the Federal Court last year.. — The Malaysian Insider
This article first appeared in digitaledge Daily, on August 13, 2015.