This article first appeared in The Edge Financial Daily, on October 11, 2018.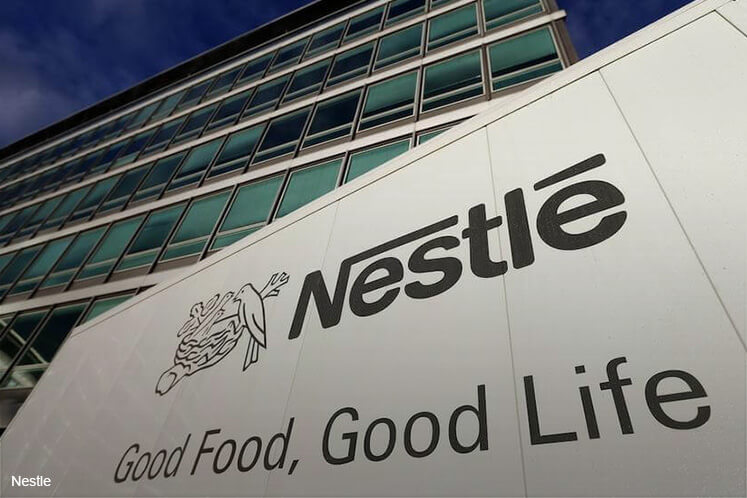 Nestle (Malaysia) Bhd
(Oct 10, RM146)
Maintain sell with a lower target price of RM102: The disposal of Nestle Malaysia Bhd's (Nestle Malaysia) chilled dairy business and Petaling Jaya factory land and operations will yield gross cash proceeds of RM155 million (66 sen per share) which will be used to establish the Milo manufacturing centre of excellence (MMCE) and repay borrowings. Nestle Malaysia currently trades at 47.5 times calendar year 2019 (CY19) price-earnings ratio versus consumer sector average of 28 times.
 
Nestle Malaysia is disposing of its chilled dairy business, a segment of its manufacturing business (including milk powder packing), and leasehold land and buildings at Jalan Tandang, Petaling Jaya to wholly-owned subsidiaries of Lactalis Malaysia Sdn Bhd for RM155 million cash. With this, Nestle Malaysia intends to consolidate its existing Milo manufacturing operations from its Petaling Jaya factory to the MMCE at its Chembong factory in Negeri Sembilan.
Upon completion of the disposals, Nestle Malaysia stands to receive gross cash proceeds of RM155 million (66 sen per share) of which RM100 million will be apportioned to establish the MMCE and the balance used to repay borrowings.
Additionally, the completion dates for the aforementioned disposals will be completed in two stages (chilled dairy business by Jan 1, 2019; manufacturing business and Petaling Jaya factory by July 1, 2019). Hence, Nestle Malaysia stands to receive a total gain on disposal of RM27 million over financial year 2018 (FY18) and FY19. The proposed disposal is expected to be completed by end-July 2019 and is not subject to shareholders approval.
We believe the majority of the RM27 million gain on disposal will only materialise in FY19. As such, we leave our FY18 earnings unchanged but marginally lower our FY19 to FY20 earnings estimates by about 1% after deconsolidating Nestle Malaysia's chilled dairy business revenue (estimated at 2% of FY17 revenue) and adjusting for higher interest cost savings.
A spike in raw material prices may impact earnings for Nestle Malaysia. Also, sharp appreciation of the US dollar against the ringgit will  affect its earnings, for about 50% of its raw material requirements are denominated in US dollars. Its export sales  should however provide some natural hedge. — Maybank IB Research, Oct 10