This article first appeared in The Edge Malaysia Weekly, on April 15, 2019 - April 21, 2019.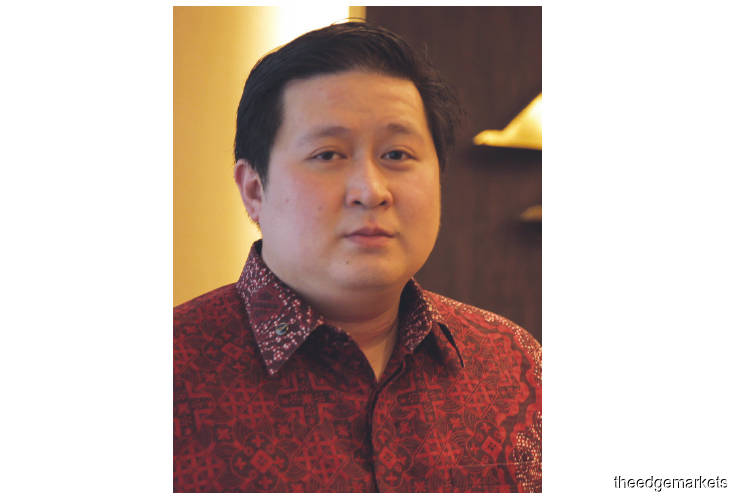 Satrio: There is no case in court. Any statement to that effect, including that Rajawali lost a case in court against FELDA, is not true.
OF the eight investments that went wrong at FELDA, the PT Eagle High Plantations (EHP) acquisition was one that director-general Datuk Othman Omar filed a police report on.
The 37% stake in EHP was sold to FELDA by the Rajawali group, the vehicle of Tan Sri Peter Sondak. The following is an excerpt from The Edge's email interview with Rajawali Corp managing director Satrio Tjai.
The Edge: Allegations have been made that your sale of 37% of EHP to FELDA for US$505.4 million was a questionable deal. What do you say to that? And how did the price tag come about?
Satrio Tjai: It was a purely commercial business-to-business deal. Listed stock market prices rarely reflect the true value of a company. For a strategic investment of this nature, valuation is normally based on EV/ha (enterprise value per hectare) rather than the listed stock market price. In the EHP transaction, US$505 million translates into US$15,000 on an EV/ha basis.
Please take a look at the table of comparable transactions that took place around the time of the Eagle High transaction. It shows that the EHP transaction was one of the most attractive for the buyer, especially in terms of size and value of the deal. The valuation of EHP was fair.
Strategic investors like FELDA cannot buy 37% of EHP shares on the stock market from public shareholders (retail investors). As a strategic investor, FELDA requested — and obtained — specific rights/privileges that other public shareholders did not have (details of which cannot be disclosed in this forum due to confidentiality restrictions).
(Note: Recently, there have been media discussions about a put options and downside protection.)
All of these made the EHP transaction very attractive to a strategic investor like FELDA.
The transaction was heavily negotiated. Throughout the transaction, FELDA was advised and assisted by three reputable law firms from Indonesia, Singapore and Malaysia, and was also advised by reputable financial advisers. It was reviewed by — and obtained all the required approvals from — the authorities in both Indonesia and Malaysia.
EHP's operating performance has improved significantly. Its FFB (fresh fruit bunch) production grew 33% last year and is expected to continue to grow at a similar pace over the next five years as the plantation reaches prime age.
This positive performance has not been reflected in its stock market price due to the overhang of weak CPO price and negative media publicity.
A put and call option is slated to take effect this year if EHP does not get RSPO certification, and is pegged to a coupon of 6% if Rajawali wishes to buy back the 37% stake. Is the group in a position to fork out US$505.4 million, and if it was a good deal, shouldn't you want to buy it back?
There is only a put option, and no call option. The put option was given to — and is held by — FELDA. Rajawali does not have any call option. This means FELDA has downside protection. It is protected from a downside by selling EHP shares back to Rajawali at the purchase price plus 6% compound interest. FELDA requested — and obtained — the right to enjoy any upside. Thus, even if Rajawali wished to buy back the EHP stake, it does not have any call option (that is any right to require FELDA to sell the Eagle High shares back to Rajawali).
Rajawali wishes to comply with and honour its commitments in the agreement, and expects FELDA to do the same, whether in respect of the put option or the confidentiality restrictions. If the put option is properly exercised, for example to be exercised at FELDA's sole and absolute discretion on the fifth anniversary of the completion date — May 11, 2022 — Rajawali will honour its obligation.
A police report has been made against those involved in the acquisition. Please comment.
Rajawali respects the supremacy of law. If there is strong evidence of any criminal act, including the existence of ill intent (mens rea), Rajawali welcomes such a police report. Otherwise, Rajawali regrets that this ordinary commercial business transaction between a willing buyer and willing seller is being treated as a criminal act for political or any other reason.
Rajawali also regrets that while the EHP transaction is being misrepresented in, and inaccurate information about it is being circulated by, the media, Rajawali is unable to respond fully and specifically on any issue due to confidentiality restrictions.
In your opinion, what are the merits of the acquisition to FELDA and Rajawali?
The EHP transaction is the beginning of a strategic partnership between FELDA and Rajawali in oil palm plantations, which is a long-term investment for both entities. Thus, the 37:37 shareholding in EHP.
FELDA has a limited land bank and ageing plantations (more than 50% require replanting over the next few years), while Rajawali's EHP is a young plantation with a productive life of 20 years and beyond.
The strategic partnership in EHP provides FELDA with access to 145,000ha of young mature plantations in Indonesia. This (i) is in line with the Malaysian government's efforts to ensure the country continues to be a major player in the global palm oil industry and (ii) acts as an impetus to move forward the agenda of the Council of Palm Oil Producing Countries (CPOPC) in stabilising global palm oil prices.
The strategic partnership in EHP provides Rajawali with access to world-class technology and R&D that FELDA has developed over the last 50 years.
EHP also strengthens Malaysia-Indonesia collaboration and synergy as two of the world's largest palm oil producers.
Thus, the transaction was a strategic long-term partnership and a win-win situation for both companies, FELDA-Rajawali, and countries, Malaysia-Indonesia.
From what we know, some of the advisers to FELDA were not very positive about the acquisition of 37% of EHP. Can you comment on this? What were the reasons for their trepidation?
We cannot comment on that as we do not have access to any report prepared by FELDA's advisers.
As a matter of fact, throughout the EHP transaction, FELDA was advised and assisted by three reputable law firms from Indonesia, Singapore and Malaysia, and was also advised by reputable financial advisers. If they had any trepidation, they would have exercised their fiduciary duty in protecting FELDA's interests so that it need not worry. Moreover, the agreement for the Eagle High transaction was drafted by FELDA's lawyers.
Rajawali wishes to point out that there are also many reports in favour of the transaction.
Is it true that FELDA and Rajawali are headed for arbitration, and that Rajawali had lost a case in court before heading for arbitration?
There is no case in court. Any statement to that effect, including that Rajawali lost a case in court against FELDA, is not true. Arbitration proceedings are intended to be confidential. Rajawali abides by confidentiality restrictions.
Several conditions were imposed by FELDA's advisers prior to the acquisition. What were they and were they complied with?
We cannot disclose details of the conditions imposed on Rajawali under the agreement. However, Rajawali confirms that all condition precedents (including all required approvals from the Indonesian and Malaysian authorities) were properly satisfied and approved by FELDA and its advisers prior to the closing of the EHP transaction in 2017.
An official The Edge spoke to said the acquisition seemed more like a loan. Can you comment?
To suggest that the transaction was a loan is a complete mischaracterisation. Characterising the EHP transaction as a loan is actually welcome in dispelling the currently raised issue of 'over-valuation' (of EHP's share price) since there should not be any issue of 'over-valuation' in a loan transaction.
We often hear that Tan Sri Peter Sondakh is a close associate of former Malaysian prime minister Datuk Seri Najib Razak. Is that true?
As a successful businessman, Tan Sri Peter Sondakh has many friends and associations across a number of countries, especially in Asean. However, it is far-fetched to suggest that he has undue influence over any of his friends or associates.
He has a long track record of investing in Malaysia, since 2005, which started during Tun Abdullah Badawi's premiership. Through his companies, he has created employment and contributed positively to the Malaysian economy.
Rajawali is a reputable Indonesian business group with over 65 years of history. We have a diversified portfolio of assets, covering property, plantations, coal, gold and iron mining, and media. We are one of the largest business groups in Indonesia and, therefore, we have more than enough capabilities to honour all our obligations.