This article first appeared in The Edge Malaysia Weekly, on July 8, 2019 - July 14, 2019.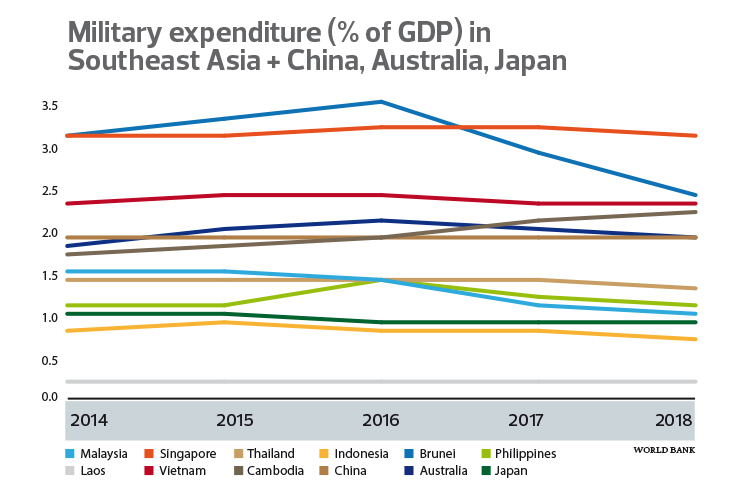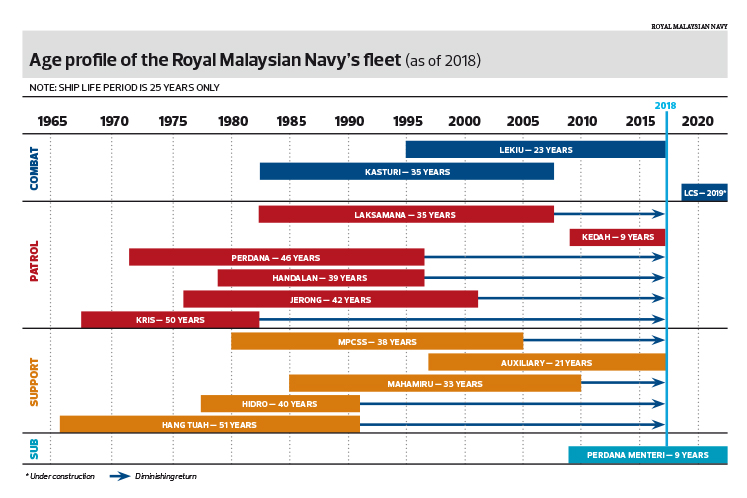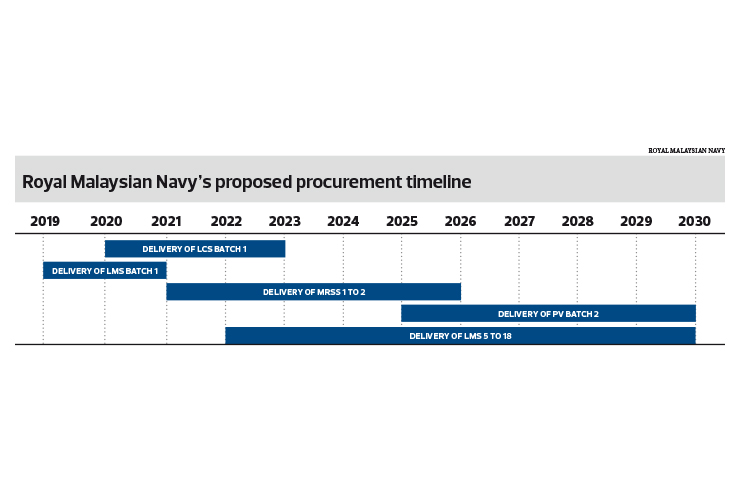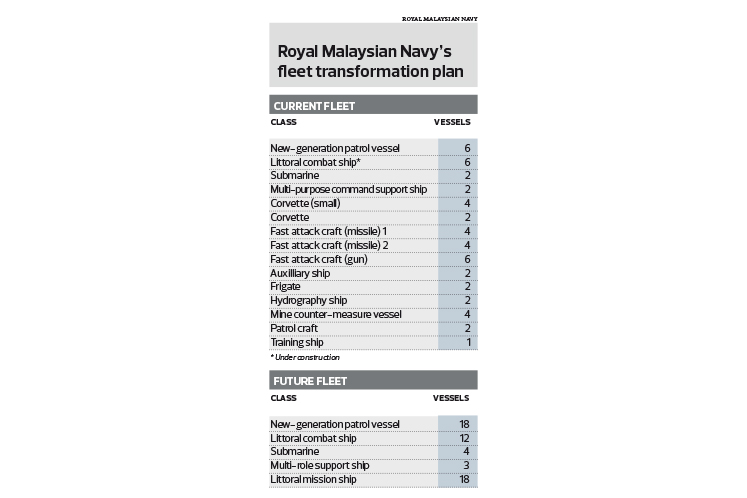 IN the last week of June, a high-level defence ministry delegation led by Minister of Defence Mohamad Sabu visited the Boustead Naval Shipyard in Lumut, Perak, to inspect the littoral combat ships (LCS) being built by Boustead Heavy Industries Corp Bhd (BHIC).
The visit was significant for the shipbuilder. It had previously struggled with cost overruns and slow processing of payments due, partly because of the shake-up of the government bureaucracy after the 14th general election.
Expectations are rising that there will be more urgency to push through paperwork and payments now that key ministry officials have seen the actual ships first-hand.
The visit also punctuates a growing dissonance enveloping the loss-making shipbuilder.
On one hand, its ended 2018 with its worst net loss in six financial years. Its share price is in the doldrums, hovering at lows unseen since 12 years ago.
Another issue that has sparked some grumbling among minority shareholders is that the company's financial reports are sometimes confusing (see "BHIC defends its financial reporting" on Page 61) amid the occasional massive swings from profitability into loss, though the company insists it is simply adhering to established reporting standards.
Yet various indicators from the government and the Royal Malaysian Navy signals a rising tide for BHIC's prospects, with a visible pipeline of big-ticket contracts over the next decade that fits right into its track record and expertise.
For investors, the question is: Is BHIC a deeply undervalued gem waiting to soar?
The rising anticipation surrounding BHIC is mainly due to the upcoming DefenceWhite Paper (DWP), which will outline the principles and strategies for the nation's defence  as well as  plans to develop the capabilities of the Malaysian Armed Forces (MAF).
In an emailed statement to The Edge, the defence ministry says the DWP aims to establish the long-term planning for Malaysia's defence capability and the ministry's priorities and future plans moving forward.
"At the moment we are finalising the first draft and the final draft will be tabled by October 2019," says the ministry.
For perspective,  the national military budget as a percentage of GDP has been declining in recent times (see chart 1) and came to only 1% last year. That means, based on this measurement,  within the region only Indonesia and Laos spent less than Malaysia on their military last year.
Hence, there have been calls for increased spending to beef up the military's capabilities, or at least to peg it to a fixed percentage of GDP.
More money for the navy?
Signals of increased spending in the DWP will be music to BHIC shareholders' ears because the Royal Malaysian Navy (RMN) is likely to receive the lion's share of the higher spending given its ageing fleet (see chart 2).
By extension, government spending to refresh the fleet will likely spill over to BHIC as the premier contractor for the RMN with little, if any, competition for big-ticket navy-related jobs.
In its #15to5  Transformation Programme, strategy document which the RMN made available on its website last November, the navy outlines its aim to refresh and modernise its naval assets while consolidating them into fewer vessel types, among others.
The document also stresses the country's position as a maritime nation and the economic importance of its waters, especially in respect of ports and shipping, fisheries and oil and gas, given that its oil wealth is predominantly offshore.
In its statement to The Edge, the defence ministry concurs that Malaysia is a maritime nation with a maritime area that is about twice the size of its land area.
"Considering that most of the security challenges, whether traditional or non-traditional, are mainly at sea, it is sensible to give a higher priority to the maritime and air domain. Therefore, increasing the maritime domain awareness through development of sea-related capabilities, including navy and air force assets, will be one of the main focuses of the upcoming DWP."
So, does that mean raising the Malaysian defence budget and pegging it to a percentage of the GDP are being considered in drafting the DWP?
In response, the ministry says the national defence budget has averaged 1.5% of GDP in the last 10 years and it believes that this budget pattern will continue.
However, the ministry will also evaluate   various factors, including what is needed to sustain a basic and minimum readiness to defend the nation.
"The DWP strategies might require additional funding to ensure their success, especially for procuring strategic assets and reforming the future force. Therefore, cost-effective approaches are also highlighted in this policy paper."
It is worth noting that last year,  GDP came to RM1.43 trillion at current prices. Raising the defence budget by just 0.5% of GDP translates into an additional RM7.15 billion.
As of last Friday, BHIC's last close was  RM1.26 per share, giving the company a market capitalisation of RM313.06 million.
'15 to 5 classes'
Any increase in spending for the RMN will likely ripple across to BHIC given the current state of the fleet.
At present, the RMN has 44 vessels across 15 classes. The ships were built by multiple shipyards across seven countries. "This presents us with complex logistical and training challenges. Apart from cost challenges to keep the ships available for operational commitments, the armada also faces obsolescence," says RMN in its strategy document. "Most of our ships have passed the point in their service life where the returns in terms of the availability and readiness vis-à-vis the cost required to upkeep them have begun to markedly diminish."
It is worth noting that two of the vessel classes have exceeded the 50-year threshold, with three more classes now in their fourth decade. In the long run, efforts to prolong their service life will be more expensive than acquiring new ships, the navy stresses.
The goal, according to the RMN, is to eventually have a fleet of 55 vessels in just five classes — 12 LCS, 18 littoral mission ships (LMSs), 18 new-generation patrol vessels (NGPVs), four submarines and three multi-role support ships (see chart 3).
It is important to note that the RMN strategy document also signals that the new-look armada will emphasise local shipbuilding to reduce exposure to foreign shipbuilding industries, minimise ringgit outflows and promote domestic economic growth.
"Although it was necessary [to purchase foreign-made ships] when Malaysia had a very limited industrial capacity, the situation has significantly changed. As we aspire to attain developed-nation status, it is incumbent that we support the development of our shipbuilding and defence industries as part of a larger national endeavour," says the document.
Therefore, it is obvious that BHIC is in pole position to be a front runner for the upcoming contracts to build the new ships. Today, it is already doing work for the RMN in four of the five classes of vessels, which no other shipyard in Malaysia can come close to boasting.
To recap, BHIC is building the first four LCSs in Lumut as part of a six-LCS contract worth RM9 billion. KD Maharaja Lela, the first LCS, is expected to be commissioned in 2021, said RMN chief Admiral Datuk Mohd Reza Mohd Sany in April.
It is also building four LMSs with a Chinese shipbuilder under a partnership brokered by the previous government and its Chinese counterpart. Two LMSs will be built in China while the other two will be built in Lumut under a contract worth RM1.05 billion.
While the existing two submarines were bought from France, BHIC did the refitting works and provided training to RMN personnel. As for the NGPVs, it delivered the six that are in the current RMN fleet in 2012.
Is BHIC undervalued?
For BHIC, the RMN's vision of an upgraded 55-vessel fleet gives a clear indication of the naval contracts that will be coming up in the near future. The navy will eventually need six more LCS, another 14 LMS, a dozen more NGPVs and two more submarines, in addition to three multi-role support ships.
The expected procurement timeline is also indicated in the strategy document (see chart 4), both for contracts already awarded and upcoming orders. Clearly, the decade ahead is poised to be a busy one for the RMN in terms of procuring new naval assets for its new-look armada.
It expects the first batch of four LMSs to be delivered beginning this year until 2021 while the first batch of six LCSs — which BHIC is building at present — will be delivered in phases from 2020 to 2023.
The fleet is also expected to welcome the first two multi-role support ships between 2021 and 2026. The second batch of patrol vessels is slated for delivery between 2025 and 2030 while the upcoming 14 LMS are expected to be delivered in stages from 2022 until 2030.
Recall that the contract for the first batch of six LCSs is valued at RM9 billion while the first four LMSs are being built under a RM1.17 billion contract.
Despite the clear prospects ahead, BHIC's share price has remained muted over the past 12 months. The counter has mostly remained below RM1.40 a share over the past 12 months — hovering around lows unseen since 2007 — and sparking some concerns.
It is worth noting that even without taking into account future contracts that could come its way, BHIC is sitting on a RM4.3 billion order book, which will sustain its earnings up to 2023, the then chief operating officer Ee Teck Chee said in April. Ee assumed the role of CEO on May 1.
In the meantime, expectations are high that it will return to profitability without fuss this year.  
In its favour is the looming recovery of major cost overruns from the LCS project last year, for which the ministry visit to Lumut last month was intended to expedite.
It is worth noting that BHIC and its auditors seem confident, given that there was also no mention of any risk to BHIC's ability to continue as a going concern in its 2018 annual report, despite a record net loss that saw accumulated losses rise from RM84.97 million to RM102.75 million versus a share capital of RM248.46 million.
So, in theory, the low share price at the moment means BHIC could also be an attractive takeover target in anticipation of an upcoming earnings boom vis-à-vis defence-related contracts.
It is worth noting that BHIC was profitable for the first three quarters of it s financial year 2018 ended Dec 31 (FY2018). Up to Sept 30, its 9MFY2018 profit was RM23.59 million from RM150.30 million revenue, compared with RM34.40 million net profit and RM184.87 million revenue in 9MFY2017.
Its full-year numbers were dragged down by a massive RM131.91 million net loss in 4QFY2018, which it attributed to lower defence-related maintenance, repair and overhaul activities, higher taxes and negative contribution from its associates.
In FY2018, its total net loss came to RM108.33 million as revenue slipped 39.1% year on year to RM169.11 million. It is the company's lowest turnover in at least five years, alongside its biggest annual loss in six financial years.
BHIC began FY2019 with another quarterly loss. In 1QFY2019, it posted a net loss of RM4.3 million while revenue fell 8.62% y-o-y to RM36.3 million.
The low share price also poses a conundrum for the Armed Forces Fund Board (LTAT), which controls BHIC through a direct 8.16% stake and another 65% stake held by Boustead Holdings Bhd, which LTAT controls as the 59.45% majority shareholder (see "LTAT, Boustead at a crossroads" on Page 60).
Therefore, a lot is riding on the upcoming DWP and what it will say about military spending plans going forward.
With that in mind, time will tell if BHIC will prove to a bargain for investors at current valuations.