This article first appeared in The Edge Malaysia Weekly, on July 6, 2020 - July 12, 2020.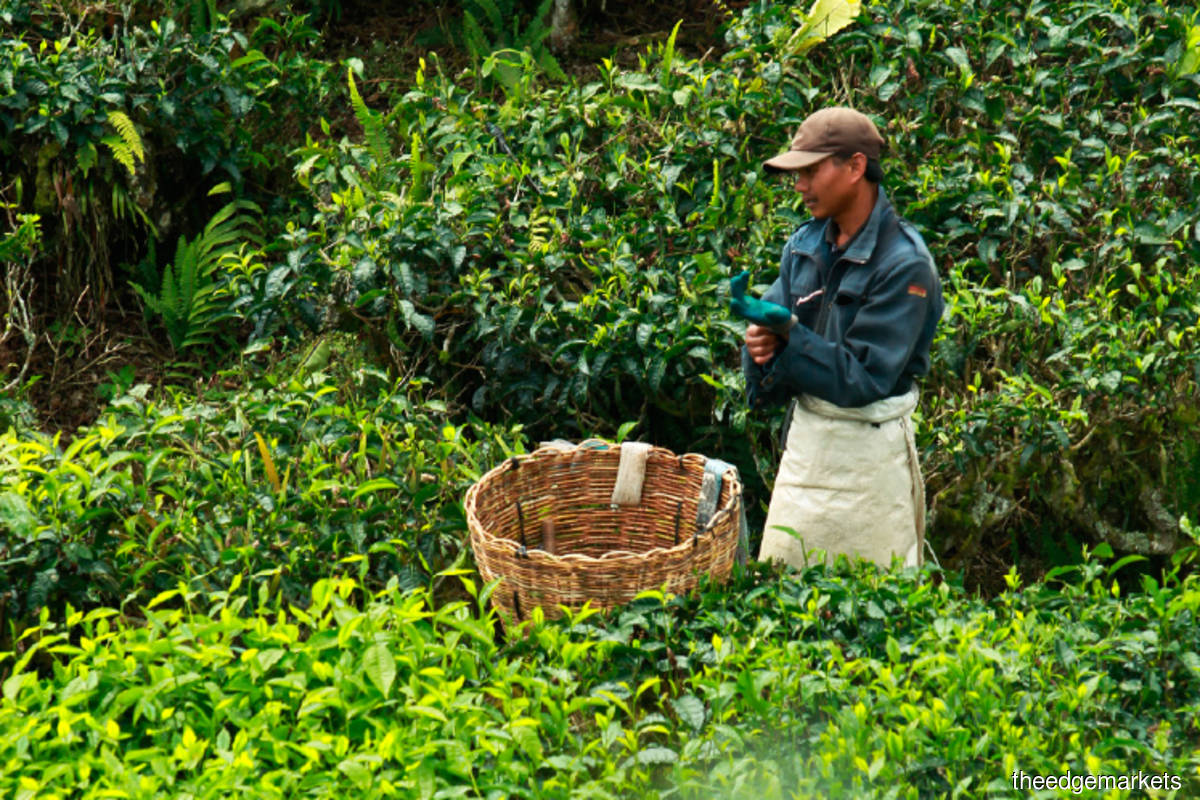 FOR many youths, a career in the agriculture industry is certainly not top of mind when deciding on a college degree.
Only 1.9% of youths in schools consider agriculture as a sector of employment, according to a recent paper written by Ahmad Ashraf Ahmad Shaharudin and Mohd Amirul Rafiq Abu Rahim of Khazanah Research Institute (KRI).
Their report titled "Agriculture Exodus? Insights from Youth Aspirations" shows that 83% of young workers who received either vocational training or tertiary education in agriculture do not end up employed in the sector.
"It is hard work and you have to get your hands dirty. Even I, as the boss, have to go down to the field sometimes to help out. Very few of the younger generation these days are interested in agriculture," says Tan, a first-generation vegetable farmer who owns a 100-acre field in Johor. He is thankful that his children have joined the family business.
Data from the Department of Statistics Malaysia shows that the average wage per month for the agricultural sector was RM1,503 in 2017 — slightly higher than the minimum wage threshold of RM1,200 today.
The fact that it is often associated with low skills, laborious work and little monetary rewards highlights the conundrum the sector finds itself in.
Without monetary rewards, the sector cannot attract talent, thereby affecting its potential to advance. As a result, farmers continue to hire low-skilled foreign labourers to meet their production needs.
It is telling that close to 96% of youths whose parents work in agriculture are not interested in following in their footsteps, according to KRI's discussion paper.
"The hope for social mobility and better working conditions may be the reason," notes research associate Ahmad Ashraf.
Dr John Tey Yeong Sheng, a senior researcher at the Institute of Agricultural and Food Policy Studies at Universiti Putra Malaysia, highlights that foreign workers are seen as the only viable substitute in the short run, owing to the shortage in domestic skilled labour.
"But multiple short runs eventually turn into a long run. Every short-run labour solution compounds in crowding out research and development (R&D) for innovations, education for scientific and techno-based labour, investment in the latest technology, and many other productive initiatives," he says.
Many experts agree that in order to draw talent, especially young people, to the agriculture sector, innovation is necessary.
"Innovative technical education can create more awareness of how new jobs in food and agriculture can be interesting and challenging to young people.
"Agriculture is changing; it does not involve so much drudgery any more. Instead, it is becoming more knowledge-intensive," says David Dawe, a senior economist and regional strategy and policy adviser at the Food and Agriculture Organization.
Dr Niaz Asadullah, professor at the faculty of economics and administration of Universiti Malaya, notes that modernising the agriculture sector through commercialisation and increased productivity with technological innovation can partly remove the stigma associated with agriculture, and attract young people.
Where innovation in agriculture is concerned, countries such as the Netherlands have become an example to the rest of the world. Last year, it exported €94.5 billion (RM456.7 billion) worth of agricultural goods, according to the government.
While it is land-scarce and densely populated, the Netherlands has managed to become Europe's top agri-food exporter through the adoption of precision farming. This method of farming uses technology to increase crop yields and profitability while lowering the level of input needed to grow the crops.
FGV Holdings Bhd, which is involved in palm oil production, sugar, cash crops and, most recently, dairy farming, says the government and private sector should work together to promote agro-entrepreneurship by modernising farming. This could indirectly help address the issue of youth unemployment in Malaysia, it adds.
The company believes agriculture should be promoted among the younger generation, by showcasing the technological advancements available, such as improved farming practices and the employment of the Internet of Things, artificial intelligence and drones.
"Our FGV Agrofarmers programme will coach our young generation to be successful agropreneurs with a guaranteed buyback arrangement for the planted crops. FGV will provide them with sufficient tools and standard operating procedures to enable them to produce quality harvests as per FGV standards," it says.
The company adds that the private sector can help by getting involved in R&D and promoting modern agricultural practices through technology companies, research centres, modern farming training and optimising conventional farming.
"One of the key thrusts of FGV's foray into integrated agribusinesses is the contract farming programme. Thus, where possible, we will encourage our smallholders and young farmers, especially those in the B40 segment, to venture into this new business with us, with our support and critical input," it explains.
While large-scale industry players such as FGV may be supporting efforts to move towards agricultural modernisation, there needs to be greater policy emphasis on the matter at the national level.
"With greater policy focus on modernisation and high value-add production, farming can become a promising and attractive career option for youths," says Lau Zheng Zhou, research manager at the Institute for Democracy and Economic Affairs.