This article first appeared in The Edge Malaysia Weekly, on October 12, 2020 - October 18, 2020.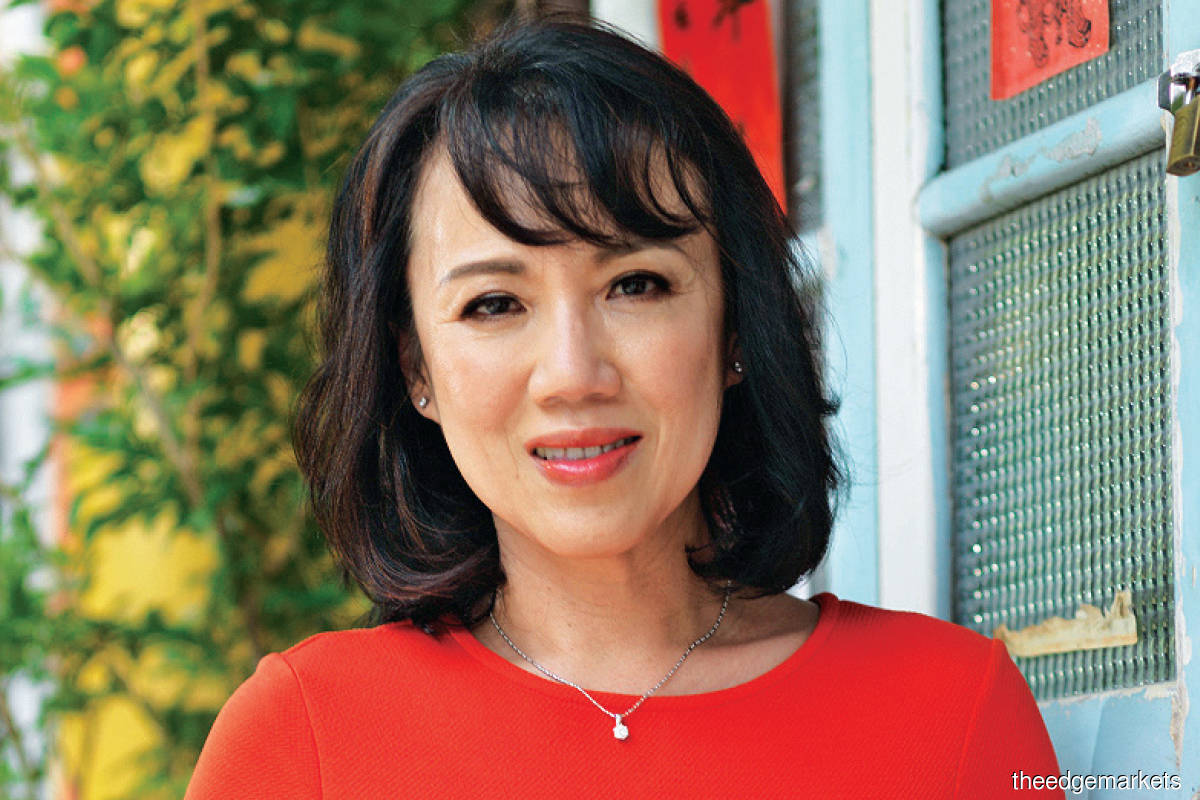 A week before The Edge paid a visit up north to meet medical devices industry players in September, we touched base with InvestPenang CEO Datuk Loo Lee Lian via a video call. During the one-hour conversation, Loo spoke candidly about the landscape of foreign investments in Penang, particularly the medical devices industry. She also talked about the challenges it faces as well as its potential in the years ahead.
The Edge: What have investments in Penang been like this year?
Datuk Loo Lee Lian: We did very well for the first quarter. For the manufacturing sector as a whole, we approved investments of RM7.1 billion. After that, Covid-19 happened and everything went quiet.
Now, we are focused on implementing the projects that were approved before Covid-19 struck. Unfortunately, the new ones can't come in now, as investors will have to be here physically to do due diligence, and that is not possible. The country is going to suffer because of this.
We can't go out to do our own promotions, which is fine because we can still do them virtually. But all the other projects we were in talks in have now stopped. Those who have signed with us will come in because they have already committed, but those who have not and are unable to do due diligence are likely to go somewhere else.
Are they going somewhere else? Because most country borders are still closed.
Taiwan is open; in fact, it was never closed. South Korea is open, so is Vietnam. We have lost one project to Mexico because they (potential investors) couldn't come into Malaysia. Don't get me wrong, I'm totally for health and it is very important, but we need to [have a balance].
Let's talk about the medical devices industry. From a supply chain perspective, where do we sit?
In Penang, most of the medical devices companies are MNCs; there are very few local players. We are playing in the field of orthopaedic implants manufacturing and cardiovascular products. So, we are actually in the mid-to-high value segment. We also have testing equipment and imaging parts companies.
Are medical devices a sector that InvestPenang wants to grow? If so, why?
Yes. First, it balances off the cyclical electrical and electronics (E&E) sector. Second, the average gross profit margin for the sector is 70% to 80%. Third, you will need it in good or bad economic times; it is not cyclical.
It is also a stayer. The entry level of this industry is very high. So, a company that wants to enter the sector will need to train people and [obtain] the FDA (US Food & Drug Administration) qualification. All these things take time and money. So, when they enter, they [are in for the long run] and their roots are deep.
Is cheap cost a factor that makes Penang an attractive destination for foreign direct investments (FDIs) in medical devices?
You must understand the history of medical devices. Fifty years ago, the E&E industry moved to the East in search of cheaper cost production regions and localities. The medical devices industry doesn't need that push to come to the East because cost is never a factor for them. They have big margins to play with and shipping is not an issue, as the products are small. It's not like equipment or phones.
They are shifting now because of the demand and opportunities in this part of the world. The rising age population and increased income level have grown consumption for medical devices in this region.
People always ask me whether I'm concerned about competition from countries such as Vietnam, China or Indonesia. But medical devices is an industry that Penang plays so well in.
If an investor is looking for a very cheap location, then we can't win; they have to go to Vietnam or Indonesia. We play well in a project that is not so cost-sensitive, where the English language is preferred and where there is a labour force that is highly trainable and quality-conscious.
Therefore, this is an area that I encourage and fight hard for.
Would InvestPenang consider pursuing the biotech sector as part of the medical devices industry?
No. Malaysia put a lot of money in biotech 10 to 15 years ago and it's all money down the drain.
The country does not produce enough talent and intellectual capabilities in that field. We also learnt from Singapore, which dumped in hundreds of millions of dollars and did not come up with anything significant. This is a field that the Americans and Europeans are way ahead of Asia.
We don't dabble in that field. The focus is not enough to play in that area.
Do you foresee the medical devices industry overtaking the E&E sector in terms of FDI and export value?
Probably not. I think the E&E sector is still the biggest chunk of our export contribution and investors. Medical devices are a good diversification but won't overtake them.
The E&E sector has been here for 50 years whereas a lot of the medical devices have been around for only the last 15 years. In terms of value as an industry, the medical devices sector is not as big as the E&E sector as a whole.
How would you describe the growth of the medical devices industry in the coming years?
We will continue to be strong in this field because we are consciously promoting and developing it. We are also consciously making it known to policymakers that this is an area we want to promote and grow.
This industry grows slowly and is very different from the E&E sector. Companies that enter this sector will start with one line, ensure that all products are FDA-qualified and train the people before moving to another line.
It is an industry that moves at a slower pace than the E&E sector. It is growing, slowly but surely.